Feature F1 Unlocked
Verstappen celebrating his title and McLarens on the move – What To Watch For in the Qatar GP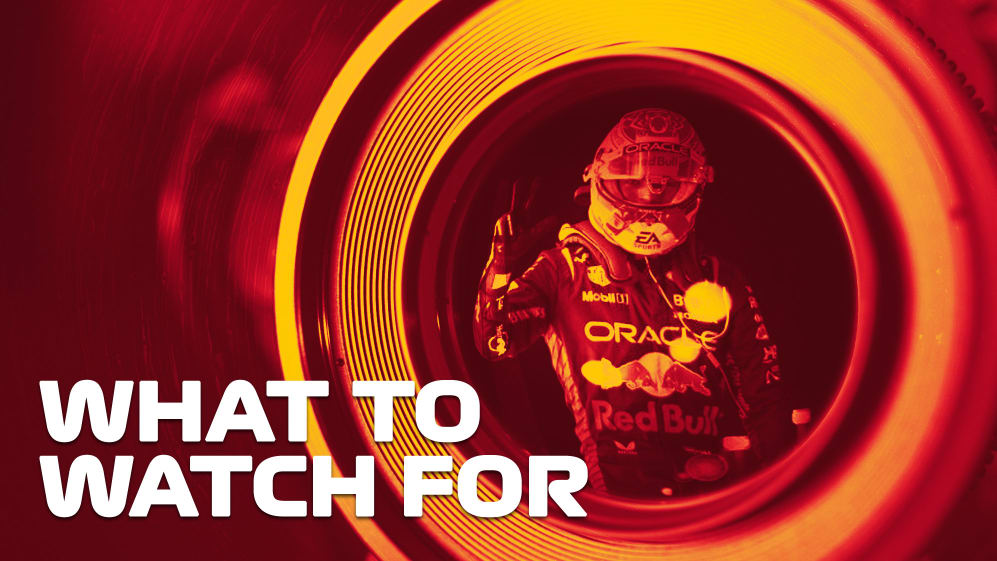 From the newly-crowned world champion facing a fight, to quick drivers climbing through the field; and from constructors' championship battles to track changes to adapt to, Chris Medland picks out five of the key things to look out for on race day at the Lusail International Circuit…
1. Verstappen faces a threat
Saturday night was time to celebrate for Max Verstappen as he wrapped up his third drivers' championship at the first mathematical opportunity.
READ MORE: Verstappen secures third F1 world title as Piastri takes Sprint victory in Qatar
The Sprint Shootout saw Verstappen out-qualified by both McLaren drivers, and although he had his best lap time deleted for exceeding track limits on his first attempt in SQ3, Verstappen still would have been third on the grid if it had counted.
In the Sprint itself, Verstappen was unable to reel in Oscar Piastri once the pair ran first and second in the closing laps and it was the Australian who took victory while Lando Norris ended up third.
That didn't stop the party for Verstappen though as the Dutchman was crowed champion once Sergio Perez retired – and he stated earlier in the weekend he'd still find a way of marking the occasion even with a race to focus on the following day. And it's a race where there could be pressure on a number of fronts.
The McLaren pair face a tougher time on Sunday – more on that below – but Verstappen didn't have it all his own way in the Sprint and with both George Russell and Lewis Hamilton directly behind him he will be keen to get away quickly to ensure Piastri in particular isn't able to come into the frame again early on to challenge him for the win.
2. McLarens on the move
As Saturday's running highlighted, McLaren have an extremely quick car in Qatar, carrying on their form from Japan where Lando Norris finished second and Oscar Piastri third. The pair had started in those positions – albeit in the opposite order – at Suzuka, but they don't get the same luxury this time around.
Track limits infringements in Q3 on Friday saw Piastri lose his best lap and drop from third on the grid to sixth, and he had only been promoted into the top three when Norris – originally second in qualifying – was penalised on both laps for the same indiscretion.
READ MORE: Piastri thrilled after overcoming 'very stressful' Qatar Sprint race to score first F1 win
With neither lap time counting, Norris has to start from 10th on Sunday and while the McLaren is clearly the second fastest car in terms of raw pace at Lusail, it's a tall order to try and climb through the field without a major performance advantage.
Fernando Alonso was one of many drivers to benefit from those lap time deletions as he starts fourth – ahead of both McLarens – having qualified sixth originally, and he will be the initial target for Piastri and Norris as McLaren look to further close the gap to Aston Martin in the constructors' standings.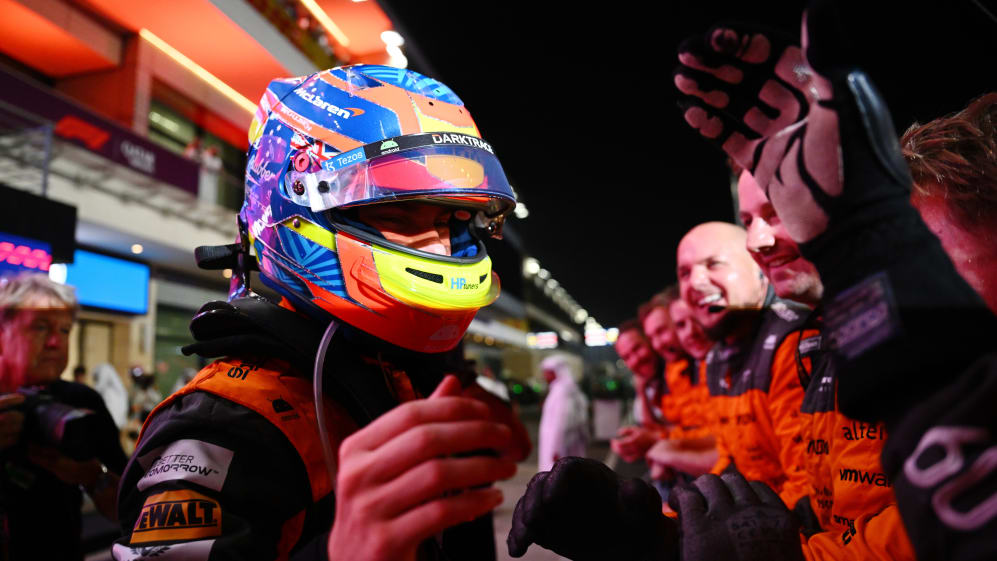 3. Sainz and Perez on the charge
There are two other drivers looking to recover through the field after underwhelming qualifying results, but with different championship reasons in mind.
For Carlos Sainz, a challenging Q2 session saw him drop out without making it into the top 10, and then Sergio Perez also joined him as one of the big names eliminated early after getting his final lap time deleted.
Sainz has been in good form since the summer break and has helped Ferrari edge ever-closer to Mercedes in the battle for second place in the constructors' championship, with the gap after the Sprint result standing at 26 points despite the Scuderia losing some ground on Saturday.
WATCH: Perez, Ocon and Hulkenberg crash out in Qatar Sprint to hand Verstappen his third title
High track temperatures don't tend to suit Ferrari but they have clearly made progress in recent months and the last time we raced under lights in warm conditions Sainz was victorious in Singapore. While a repeat isn't on the cards this weekend, any kind of fightback will help his team's cause.
Perez can be a little more selfish in his reasons for wanting to recover into the points, as he is trying to retain second place in the drivers' standings. The Mexican missed out on making it a Red Bull one-two at the final round last year and this season has a bit of a buffer over Lewis Hamilton, but starting from 13th – with Hamilton third – means he has it all to do to stop the gap getting smaller this weekend.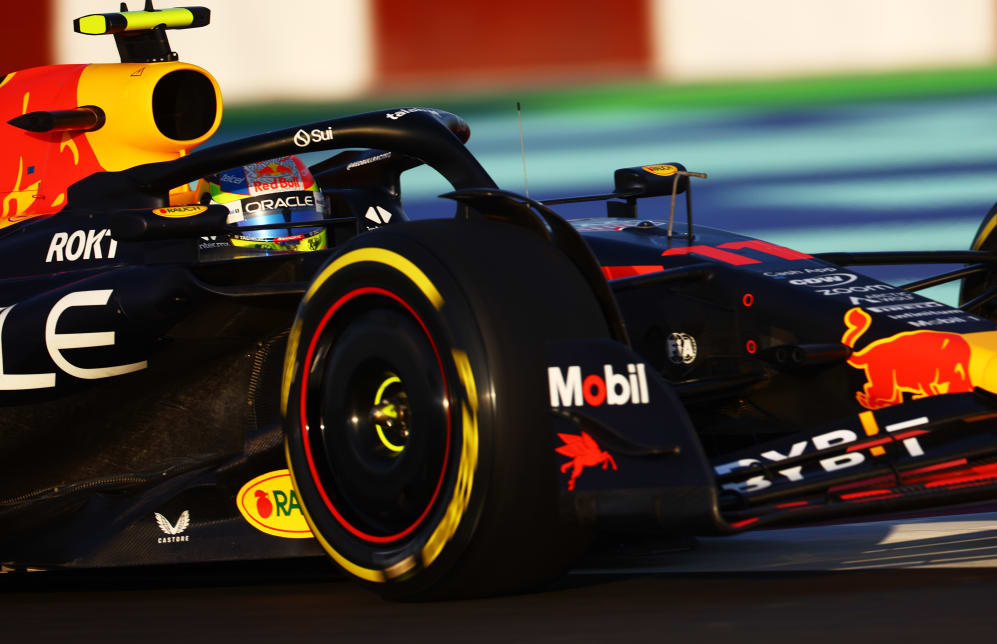 4. Stroll turning his weekend around
There was clear frustration from Lance Stroll on Friday evening when he was eliminated in Q1 and proceeded to throw his steering wheel out of his car before pushing past his performance coach as he wanted to head to the back of the garage to cool down.
His post-qualifying interview (see below) featured three questions and a total of eight words in response as he used a word we'd have to censor to describe his emotions after the tough session, and on Saturday matters didn't improve as Stroll was also eliminated in the first part of the Sprint Shootout.
HIGHLIGHTS: Catch the action from an absorbing Qatar Sprint as Verstappen seals the title while Piastri takes the victory
But he has more often than not moved forward in races after struggling in qualifying, making up multiple positions to score in Canada and Hungary, and falling just short of doing the same after starting 18th in Miami.
The Sprint showed some potential for Stroll to repeat that kind of performance as he climbed from 16th to initially finish just three seconds behind team mate Alonso in the 19-lap race (before a track limits time penalty), and he'll hope that carries through to the race if he is to help Aston Martin's cause in the battle with McLaren.
5. Kerb issues and track limits
An unusual step was taken on Saturday when the track layout was modified on the exit of Turn 12 and Turn 13 to stop drivers using so much of the exit kerb, with the intention of keeping the cars off the highest part of the kerbing when running at high speeds.
The reason was due to Pirelli's usual Friday evening checks highlighting the initial stages of damage to the construction of the tyres on all compounds, and a concern that there could be failures after long stints if the kerbs were used in the same way for the rest of the weekend.
READ MORE: FIA announce additional practice session and safety measures for Qatar GP weekend
The tyre supplier and FIA worked together to try and find a solution, with the extra 10-minute familiarisation session for the drivers preceding the Sprint Shootout, and then further analysis of the tyres taking place after the Sprint.
At the time of writing, Pirelli are undertaking further detailed analysis of the tyres used on Saturday to understand if the changes have had the desired effect to run Sunday's race as normal.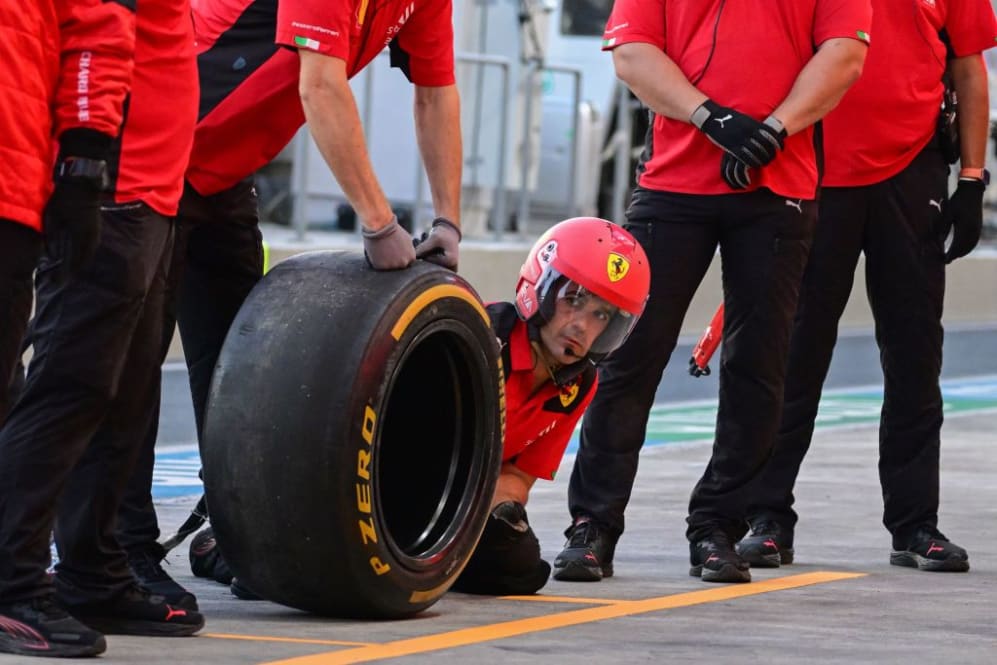 But if not then the contingency is to mandate three pit stops per driver – ensuring there is still room for strategic flexibility – and a maximum stint length of 20 laps on new tyres.
Either way, drivers using the exit kerb too aggressively through the race could be at risk of encountering issues, and track limits penalties could also come into play.
WATCH: The DNA of a champion – Verstappen's journey to winning his third F1 world title
There were two penalties in the Sprint after 31 lap times were deleted in the Shootout, and 22 in qualifying on Friday on the original layout.
Drivers face time penalties should they exceed track limits on more than three occasions during the race.
To read on, sign up to F1 Unlocked for free
You'll unlock this article and get access to:
Live leaderboard data
Epic experiences and rewards
Money-can't-buy competitions