Verstappen cleared of impeding Bottas during qualifying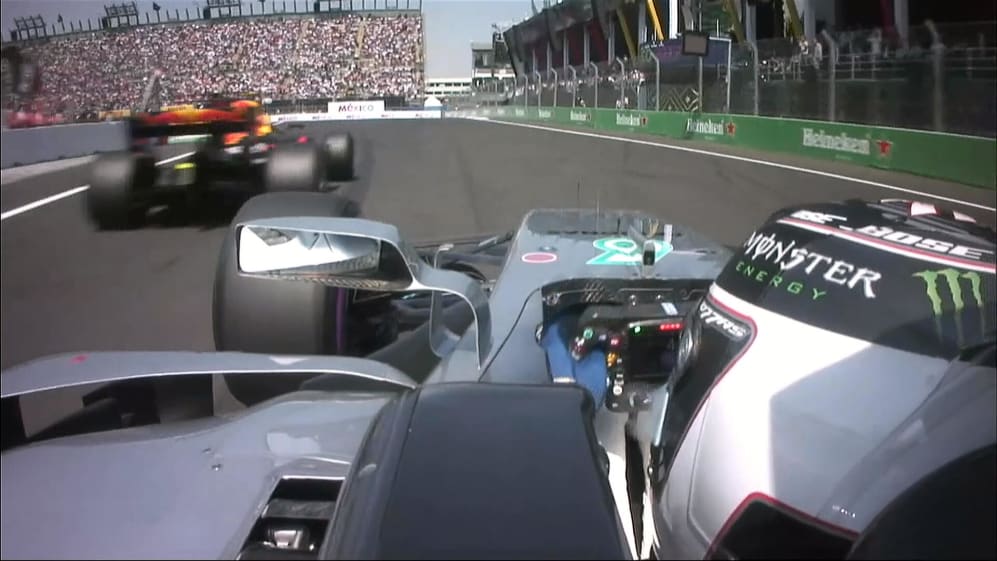 Max Verstappen will retain second on the grid in Mexico after race stewards cleared him of impeding Valtteri Bottas during Saturday's final qualifying segment.
Verstappen was investigated after his slow moving Red Bull – on a warm-up lap – was caught by Bottas on the exit of Turn 12 during the Finn's first flying lap in Q3. Bottas subsequently locked up into Turn 13 and aborted his lap, with the Mercedes driver, who went on to qualify fourth, saying he was in no doubt he'd been compromised.
"I was on my lap and I could see before coming to the last sector that he was going quite slow," explained Bottas. "He was going slowly at the exit of Turn 12 and compromised my line a little bit for Turn 13 and I had a lock-up there, so it definitely ruined my lap."
"I don't know how the rule book exactly says, but what I know is that it ruined my lap and I only had one attempt in quali 3 instead of two."
However, having assessed video evidence and spoken to both drivers, the stewards cleared Verstappen of any wrong doing.
"The driver of car 33 [Verstappen] was clearly aware from the team radio and using his mirrors that car 77 [Bottas] was approaching on a hot lap," read an official statement.
"He moved from the racing line on the exit of Turn 12 to avoid impeding car 77.
"The drivers of car 33 did move slowly from the racing line which could have affected car 77, but the stewards do not consider this as impeding."
For his part, Verstappen insisted that he couldn't be held accountable for Bottas's mistake at Turn 13.
"It's his own problem if he out-brakes himself at the next corner," he reasoned.
"I was on the inside, I didn't hold him up, so he can say what he wants. I was aware he was there, that's why I moved to the inside.
"I was already past the point where you go to the right, so I don't see an incident."
Mexico will mark the second time this season - and just the third time in his career - that Verstappen has started a race from the front row. However, having been beaten to pole by Sebastian Vettel by just 0.086s, the Dutchman said he was 'super annoyed' to have missed out on becoming the youngest polesitter in F1 history.
"Q2 was really good and somehow in Q3 we lost it with the temeperatures – just no grip," he said. "I do feel that my [Q3] lap was a bit better, just the grip from the tyres was not the same as I had in Q2. But at the end of the day we are still second so it's not a big nightmare."