'We'll bring it as soon as we can' – Mercedes prepping 'different' sidepod upgrade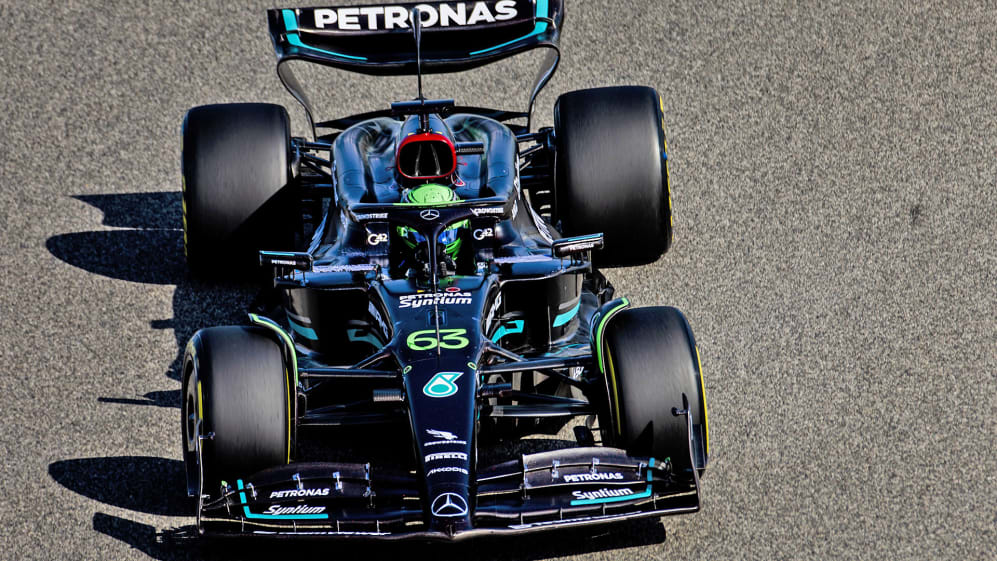 One of the visually striking features of the Mercedes W14 are its slim sidepods, something carried over from last year's car. But according to Technical Director Mike Elliott, those are soon set to change.
Mercedes finished 10th and 11th in the opening practice session of the season in Bahrain, where they're using a slimmer rear wing to that seen in pre-season testing. Technical boss Elliott said that there's more to come from the Silver Arrows.
READ MORE: 'They could be a real surprise' – Red Bull and Ferrari talk up Aston Martin's chances ahead of 2023 opener
"Toto [Wolff, Team Principal, has] already said we've got a different bodywork coming; it won't be the same as other people's and it won't be the same as we've got, it'll be different.
"It's part of the normal development. We have got a very different sidepod coming – I say very different, a different sidepod that's coming. I think Toto said that in the press. But it takes time to bring that. It takes time to make the bits, it takes time to change the bits that go underneath the bodywork to fit, so we'll bring it as soon as we can," he said after FP1 on Friday.
Elliott explained that the new Mercedes rear wing is working as expected, and there are less obvious changes that have been made to the W14 after pre-season testing.
"I guess the obvious visual difference is the rear wing. That's something we didn't bring to winter testing and something we've got here and it's doing exactly what we expected it to do. But there's also some set-up things we've changed based on the data we've found, on data we looked through after the test event.
READ MORE: Hamilton says rumours of 'Plan B' Mercedes car concept are 'complete rubbish'
"But I think we felt when we came out of winter testing, we hadn't answered all the questions we wanted to answer – so we've sort of come and used [FP1] as a practice session, try and learn from that… and when you get to the sort of cooler sessions that are a bit more representative, we'll see where we are," added Elliott, as he looked forward to the second practice session that takes place in cooler conditions that mirror those of qualifying and the race.