Verstappen confident FP2 crash won't harm chances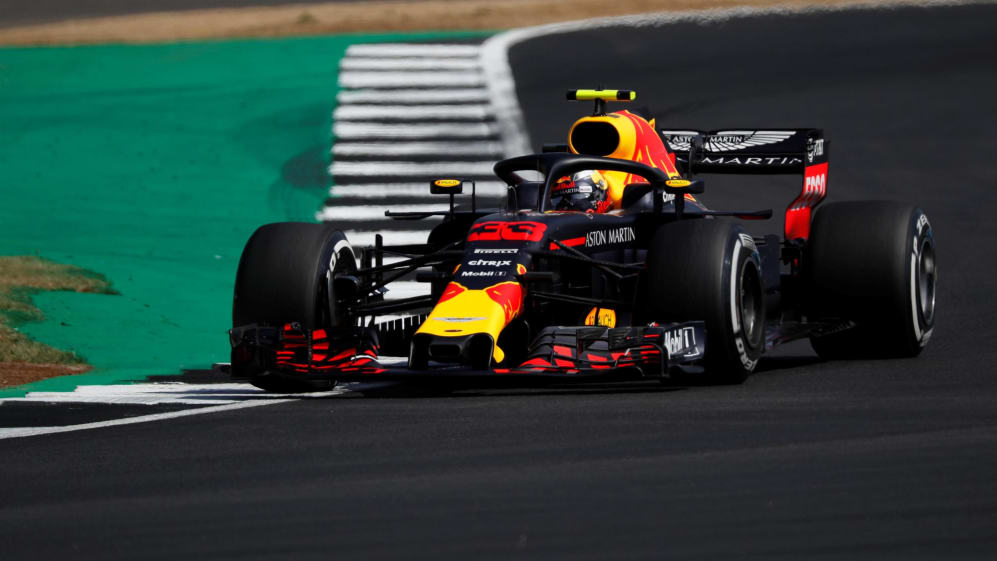 Max Verstappen has been on some run of form recently, with his victory in Austria last weekend giving him a third straight podium. Things didn't quite go to plan on Friday at Silverstone however, with the Red Bull driver losing almost an entire session after a crash in FP2. Despite the setback, the Dutchman remains optimistic about the weekend ahead…
Verstappen, whose recent run has seen him storm to the top of our Power Rankings index, lost control of his car when he got on the power coming out of Luffield early in second practice at Silverstone and ended up in the barrier, causing a lot of damage to the rear of the car. He was the only driver - other than Romain Grosjean - not to set a lap time in FP2.
Verstappen put the incident down to him "trying too much on the hard tyre" and "I just lost it". He added: "With the hard tyre it's always very stiff. I only did a few corners but it didn't feel fantastic. Unfortunately the way you hit the wall it just rips off the entire rear."
However, even after losing the best part of 70 minutes of running, Verstappen remained positive, with the Dutchman sixth quickest overall in the first session, when Red Bull, Mercedes, Haas and Williams all set their best lap times of the day.
"It's not ideal to lose the second session but the feeling I had before was actually quite good so I think balance-wise we're not too far off," he said. "We're losing a lot of lap time on the straight.
"I feel good always around this track. Of course it's better to drive a lot, but I feel confident already in FP1 with the harder tyres."
Mercedes have made Silverstone their own in recent times, clinching pole and winning in each of their last five visits at the track. Verstappen believes Red Bull might find it hard to break that streak.
"The pace was good," he said. "[But] it seems like we're definitely not fighting for pole. We'll just try again tomorrow. At least I have two sets of softs, so that's positive."
Verstappen failed to get a long run, but team mate Daniel Ricciardo managed to get 31 laps in and the Dutchman feels final practice, which lasts an hour, provides an opportunity to make up lost ground.
"FP3 is still long enough to get that [long run] in, so I'll get some information from that, and I know I have Daniel's data so it should be all right," he said.
Verstappen has never qualified higher than third at Silverstone, which he achieved in 2016, and started last year's event fourth.