Verstappen dispels popular driving style myth after first laps in Red Bull's new RB19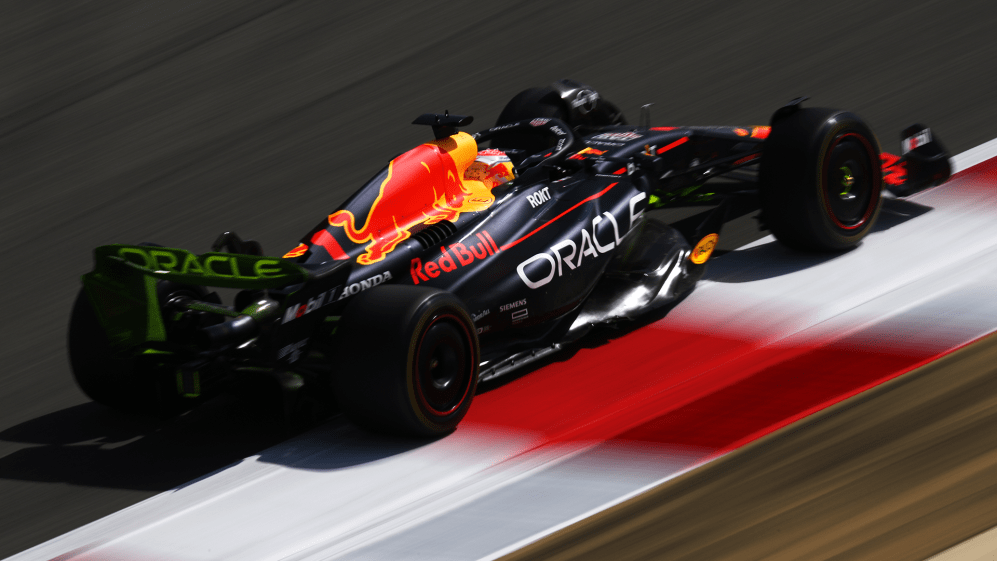 Reigning F1 world champion Max Verstappen has pushed back at suggestions that Red Bull's cars are designed around him, stressing he has repeatedly adapted to the team's creations to get the most out of them.
Verstappen made the step up to F1 as a teenager in 2015, initially driving for Toro Rosso (now known as AlphaTauri) before moving to Red Bull and winning his first race with the senior team at the 2016 Spanish Grand Prix.
READ MORE: 'I felt comfortable and could push instantly' – Verstappen fires warning shot to Red Bull's rivals after impressive testing run
Since then, Verstappen has chalked up 34 more victories, 77 podium finishes, 20 pole positions and two championships – while many of his team mates struggled to feel at home in the same machinery and fell by the wayside.
Asked about Red Bull working to match their cars with his driving style over the years, Verstappen was keen to point out how much he has changed his approach behind the wheel to suit whatever is underneath him.
"I don't think it's necessarily just suited to my driving style. I think as a driver, you need to adapt to what you get, and that's also what I did when I joined Red Bull," said Verstappen.
"The car was always like that, to be honest. It had a good front-end, but I've never experienced a fast car which has understeer in my life, in any category.
"For me, it's nothing weird... when I'm getting older, it feels like the team is really pushing around my driving style. I feel like if people ask me, 'What is your driving style?', I cannot tell you, because I always adapt to what I get, in the best way possible.
READ MORE: Perez hails Red Bull's 'tremendous' winter push and warns team will start 2023 'much stronger' than last year
"Sometimes it's a bit harder than others, but I think that's the key, you need to adapt. Every year, every track is different, and that's what you try to do best every time."
The Dutchman says an example of this was last year's RB18, which started the season over the minimum weight target before upgrades gradually shaved off grams and added performance – paving the way for a dominant Verstappen and Red Bull title double.
After his first taste of the new RB19 at last week's pre-season test in Bahrain, Verstappen warned that several elements of the car are already "clearly better", with further developments to follow despite wind tunnel and CFD limitations for the team's cost cap breach.
"I mean, the main issue we had last year was that the car was massively overweight. In the beginning, the car was just very lazy, it was not turning in, because the weight was also in the wrong place of the car," he commented.
TECH TUESDAY: Dissecting the design secrets of the RB19 – and why Red Bull's rivals are likely to be worried
"Throughout the year, we got rid of that, and you could see the performance of course was increasing a lot and it became more of a race car, and this year [it's] just a continuation.
"[There are] also things that we found and put on the car that were clearly better, and we already have things in the pipeline coming. Work in progress, but we know what our limitations are, and we work around it."