Verstappen expecting Ferrari to be 'super strong' in Hungary as Perez looks to regain form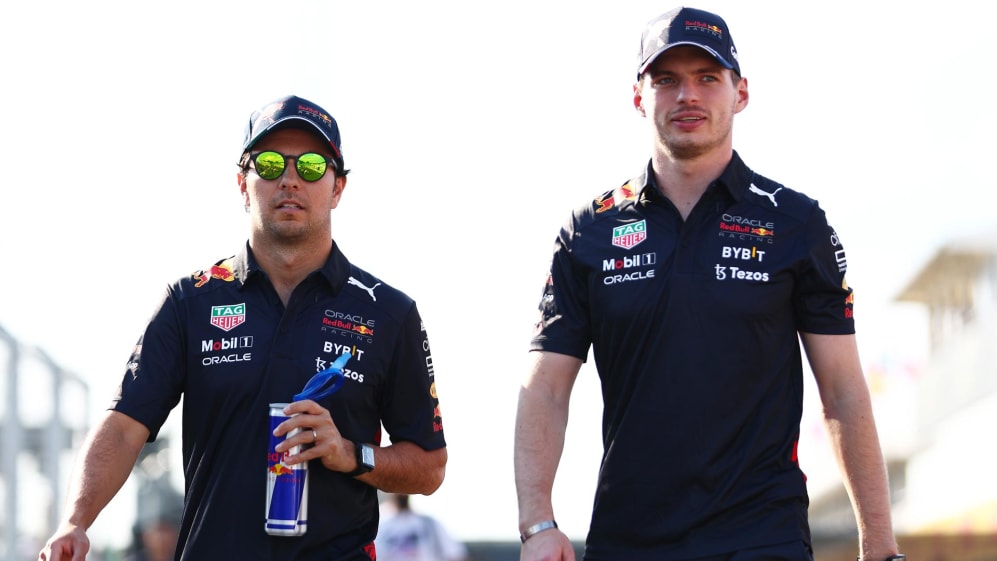 Despite holding a 63-point lead in the championship after taking his seventh win of the season last time out, Max Verstappen says that this weekend's Hungarian Grand Prix may not be smooth sailing for Red Bull – and that Ferrari might be "super strong".
Verstappen took a comfortable win in France after pole-sitter Charles Leclerc crashed out, and the Dutchman enters Hungary with what seems to be a lofty lead in the standings. But with Hungary's winding low-speed corners and rain set to hit on Saturday, the Red Bull driver said his team might not dominate here.
READ MORE: Four-time champion Sebastian Vettel to retire from Formula 1 at the end of the 2022 season
"Yes, personally I think it's going to be a little bit harder for us, just purely [on] one-lap performance especially," he said. "I mean, I don't expect it to be terrible, but I do think that Ferrari's going to be super strong here, like they of course have been the whole year, but I do think that this is a track where they might be, let's say, very strong.
"But we'll see. Also, the weather, I don't know what's going to happen, how much rain is falling, but all these things can come into play, and it can do many things to the result."
Team mate Sergio Perez, who finished fourth and behind both Mercedes at Paul Ricard, hasn't won since Round 7 in Monaco. And the Mexican said he was hoping to get back on top of the car this weekend in Hungary with some set-up tweaks ahead of a "crucial" string of races that continues past the summer shutdown.
"It still is a very long season. I [don't come] from such a good race but still finished fourth, good points. What has been killing me lately has been the DNFs; it has been very costly in the championship," he said.
READ MORE: 'We have to be realistic' – Mercedes predicting Hungary pace deficit as Hamilton says team 'still have a long way to go'
"We're going to be trying a few things this weekend, so hopefully [we can] get on top of everything. I've been more at home with the car, let's put it that way, than in recent weekends, but there is nothing that really stands out. I think we should be able to sort it out quickly and get back on the form we've been in the whole season, basically."
He added: "I think these next four races, four weekends are very crucial in the championship."
Perez enters Hungary just seven points behind Leclerc – but 70 behind his team mate Verstappen as Red Bull enjoy an 82-point lead in the constructors' championship.