'We have to be realistic' – Mercedes predicting Hungary pace deficit as Hamilton says team 'still have a long way to go'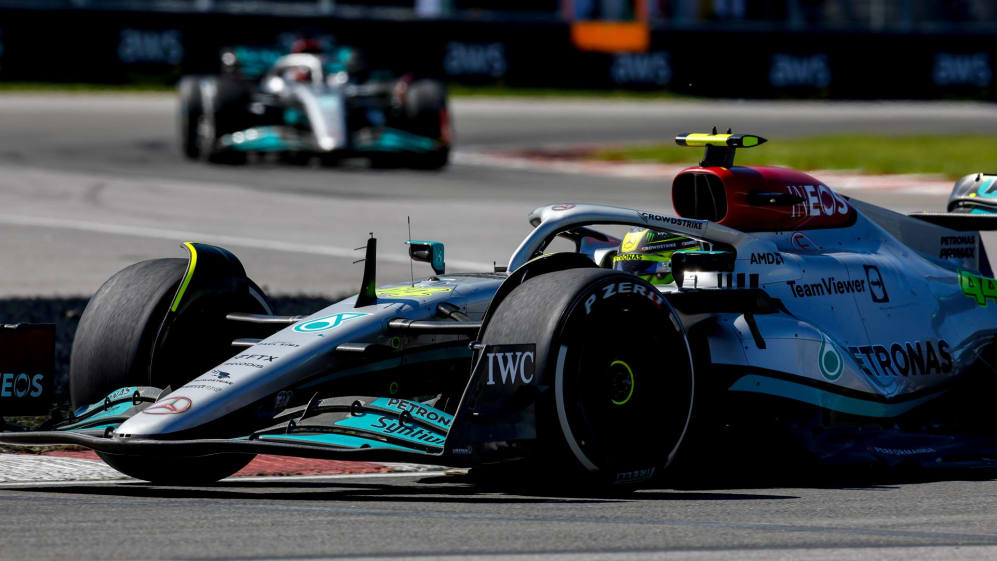 Lewis Hamilton may have eight career pole positions at the Hungaroring but Mercedes' Chief Strategist James Vowles expects this weekend's Hungarian Grand Prix to be a challenge – particularly Saturday's qualifying session – for the reigning constructors' champions.
In the team's latest Race Debrief video, Vowles previewed the Hungarian Grand Prix, Mercedes entering off the back of their first double podium finish of the season in France, where Lewis Hamilton finished second and George Russell third behind race winner Max Verstappen.
POWER RANKINGS: Who emerged from France as king of Le Castellet?
"First of all, I am incredibly pleased to see that people are getting carried away!" said Vowles. "The whole point of motorsport is to create some of the highest highs you can ever feel and some of the lowest lows as well.
"But we are not where we need to be yet to be winning, that's the short answer to it, especially for example on qualifying pace, and Hungary will expose that weakness somewhat. We are realistic, we have made steps forward and I can see progress and we can see progress for how we are going to move forward again across the next few races. But in Budapest we have to be realistic."
Vowles urged that his team must improve their qualifying pace, Hamilton having been 0.893s off the pace and Russell 1.259s away from pole in France.
"Where we are with this car is a strong race car, but we may not be able to use all of it in the conditions that are presented to us and we need to do a better job than we have been doing to make sure we are qualifying where the car should be, towards the front," added the Chief Strategist.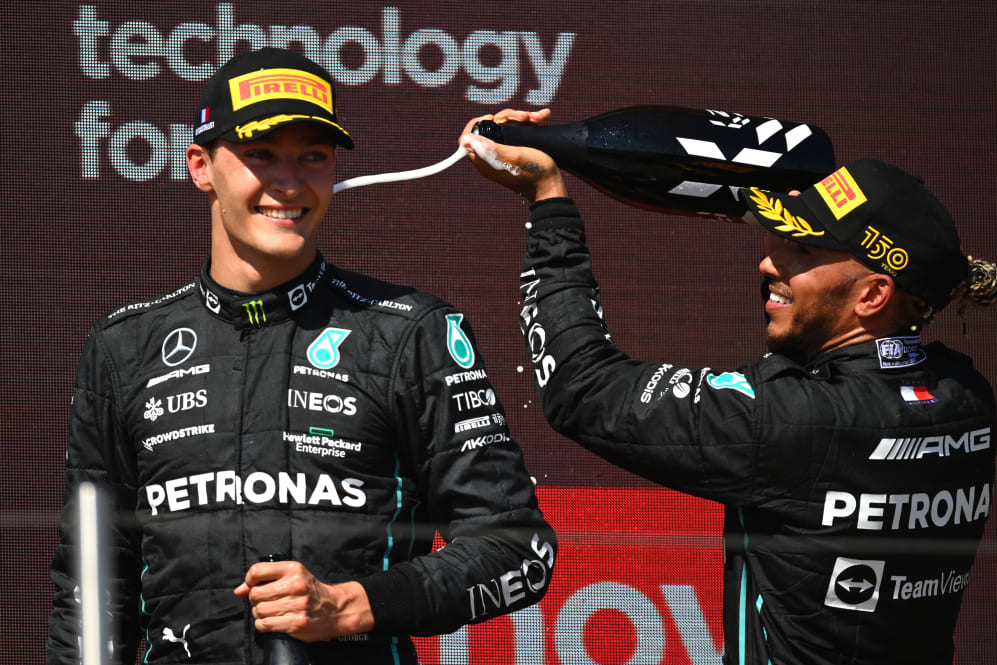 Hamilton, meanwhile, echoed Vowels's cautious sentiments as he was asked to look ahead to Hungary after his P2 in France.
"It's all subjective. Ultimately yes, our performance, our result was great last weekend, but we haven't progressed in the sense of we didn't move the car forwards," he said. "If anything last weekend we were further behind but up until now, we've relied a lot on others failing. Carlos [Sainz] was not there, obviously the second Ferrari [of Charles Leclerc] was out.
READ MORE: Wolff says Mercedes still 'need to work out how to win' despite 'encouraging' double podium finish in France
"We did manage to stay ahead of the other Red Bull which was great, but we still have a lot of work to do to earn it on sheer performance, so that's what we're working towards and we've still got a long way to go."
Conditions for Saturday's qualifying session are set to be wet with thunderstorms expected to hit the Hungaroring throughout the day – which could make pole position a more open contest…