Verstappen: Grid penalties easier to take if Honda keep improving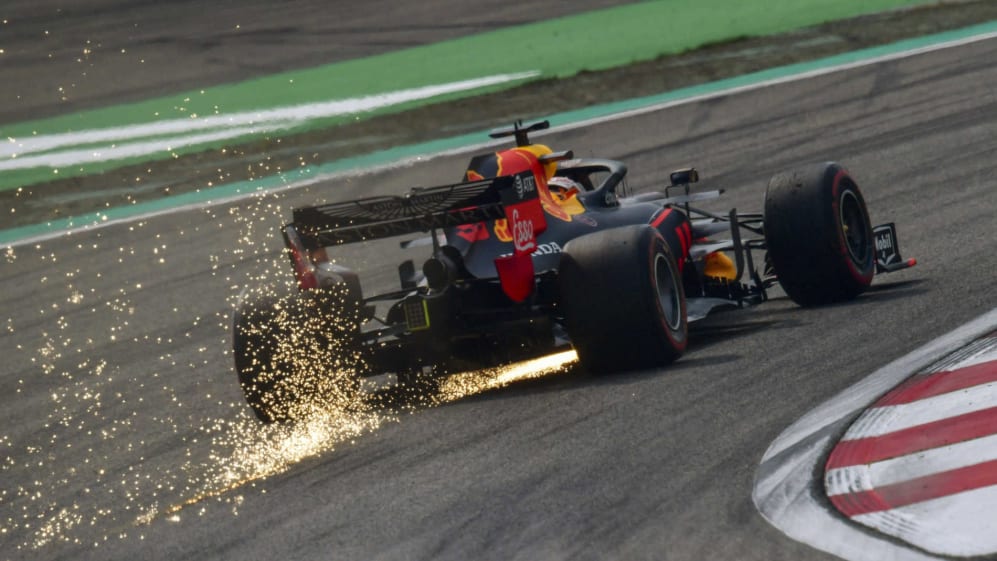 Bringing in a new engine as early as race four is a bold move when only three are permitted without penalty during a season, but that's exactly what Honda have done for Red Bull and Toro Rosso in Azerbaijan. Max Verstappen says he backs the call if it means it leads to a power unit that can match rivals Mercedes and Ferrari…
Honda struggled for reliability and power on returning to F1 with McLaren, but showed signs of progress on both fronts last season when they joined forces with Toro Rosso. This year, they've added Red Bull to their stable and the gains have continued. However, there remains a deficit to the pace-setting units.
So ahead of this weekend's street race in Baku, Honda have introduced a new internal combustion engine, which they hope has improved durability, better reliability and at least a modest gain in terms of pure power.
"I am really happy [they have brought a new engine] because they keep pushing really hard to bring updates so that is always good, and I think last year I showed that even if you start at the back you can still finish on the podium like for example in Austin," said Verstappen.
"I don't think it is a major problem. I am happy if we can say by the end of the season that we have really closed the gap to Ferrari and if we use a few more engines then that is fine. Hopefully we can run that engine longer than compared to the first one, which we can still use, there is no problem with it."
His team mate Pierre Gasly also backed the decision to introduce a new unit in Baku. "We all have a different development plan," he said. "What we know is that Honda is really working really hard, and I think we're all happy with the progress they are doing.
"We know we will get some more upgrades during the season. The team strategy, the best thing to do is to change the engine now, and then we'll get another upgrade later this season, but probably a different plan than other teams."