Verstappen: Honda upgrade 'a little step forward'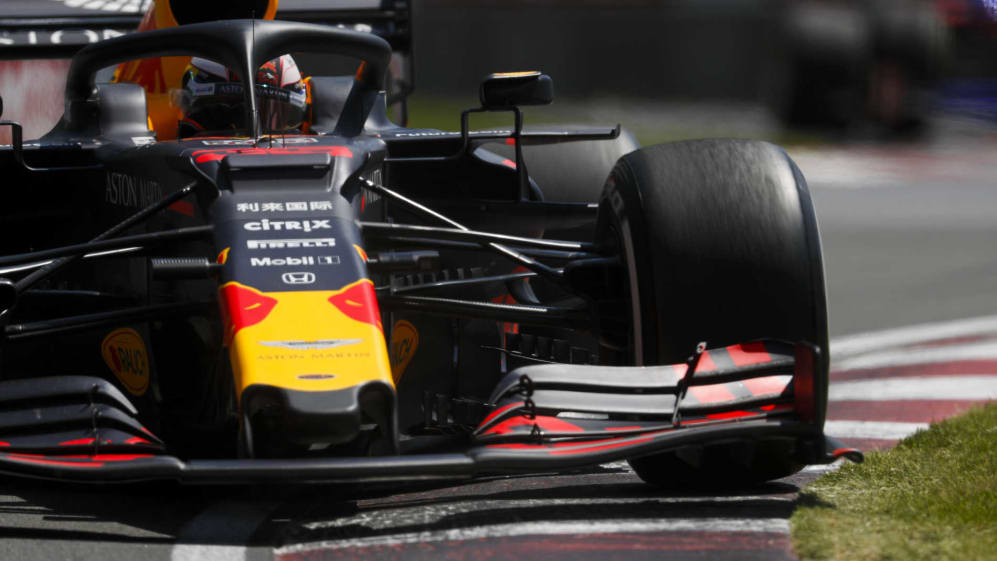 Red Bull's Max Verstappen and Pierre Gasly, plus Toro Rosso's Daniil Kvyat, will have a fresh, updated Honda power unit in the back of their cars for this weekend's French Grand Prix – and while encouraged, the trio have moved to play down expectations regarding a power increase.
Honda have been playing catch-up in the engine stakes since they returned to F1, but have been on an upward trajectory since parting ways with McLaren and joining Toro Rosso last year, before adding Red Bull to their stable this season.
Data from the Japanese manufacturer's dynos at Sakura showed a power improvement, so they have opted to bring the update – their third of the season – to the track. And while running the new internal combustion engine and turbocharger means a penalty for Kvyat in France and Verstappen and Gasly set for penalties with their next change, it's a move that has the full support of Red Bull and Toro Rosso.
"It is a little step forward," said Verstappen. "It's not going to be enough to really challenge Ferrari and Mercedes on the straights but every little bit helps us. We just keep pushing forward.
"It's never less than what they promise so that's good. They are very realistic and honest about it. That's way more important than promising things and not delivering. They are definitely delivering so they are definitely on target.
"As a driver, you always want more – but they know that and they're working hard. We already said at the beginning of the season, if there is something better, bring it, we don't wait. We'll take penalties at some point this year, but that's not a problem. We just want to find the performance."
His team mate Gasly echoed those sentiments. "The last we introduced was more on the reliability side, this one will be focused more on the performance, but we don't expect a massive gain from it," he said.
"The overall performance will be slightly increased, but it's not like it's going to change massively, or we're going to catch the teams ahead of us massively. Let's see what we can do during the weekend. It will give us a bit more in the race. It's not going to be a massive difference in qualifying, but a bit more in the race."
Kvyat, who will likely start from the back of the grid, will get the update whereas team mate Alexander Albon will have to wait because Toro Rosso didn't want to take penalties with both cars. It has also emerged Kvyat's engine was chosen as the one to change because they were concerned about his current unit.
"We really had to take it here because the guys saw something on my PU which they didn't like a lot, so we take the update, just to be sure," said Kvyat.
"It was available for here, so we thought, 'why not?', so we'll see how it will deliver. Hopefully it will have even more power than what we expect. It would be a nice surprise. We're talking about small numbers, so I don't expect any big changes [or to] turn the world upside down."