Verstappen, Leclerc and more set for Belgian Grand Prix grid penalties after power unit changes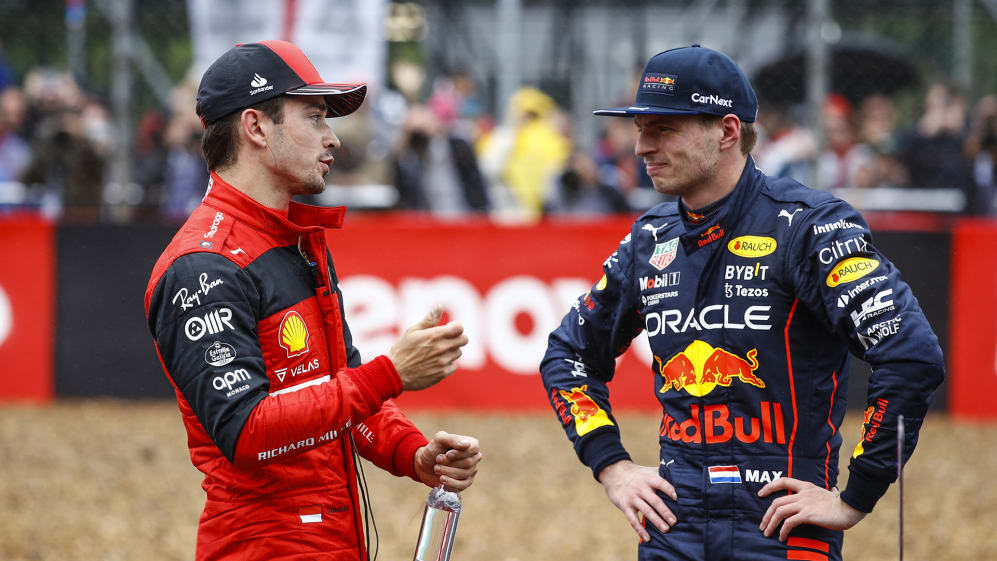 A host of drivers, including title rivals Max Verstappen and Charles Leclerc, are set to start the Belgian Grand Prix from the back of the grid following power unit element changes on their cars.
Verstappen, Leclerc, McLaren's Lando Norris, Alpine's Esteban Ocon, Haas's Mick Schumacher and Alfa Romeo's Valtteri Bottas will all be required to start from the back of the grid after their teams opted to make the changes at a Spa track where overtaking is traditionally more feasible than at certain other circuits.
LIVE COVERAGE: Follow all the action from first practice for the Belgian Grand Prix
Verstappen, Norris, Ocon and Bottas will have new internal combustion engines, turbochargers and MGU-Hs - taking them above and beyond their limit for the season – while Verstappen, Ocon and Leclerc will also be penalised for taking on new MGU-Ks and, in Leclerc's case, a new energy store.
Ocon will change every power unit element, meaning he too has a new energy store and a new control electronics unit – Schumacher also taking on the latter element.
Leclerc, Bottas and Schumacher will also take on new gearbox cases and cassettes, while Verstappen, Leclerc, Bottas and Schumacher will change their gearbox driveline, gearchange and auxiliary components beyond their allocations.
READ MORE: How do F1 engine penalties work?
Meanwhile, on Saturday afternoon, it was confirmed that Alfa Romeo's Zhou Guanyu was set to join the drivers at the back of the grid after changing his gearbox components and taking on a new ICE, turbocharger, MGU-H and control electronics – while Leclerc, Schumacher and Verstappen similarly opted for additional parts given their existing penalties.
The penalties will shake up the championship fight between Leclerc and Verstappen nicely, leaving both title protagonists to duke it out from the back of the Spa grid – while Mercedes will hope that the removal of the front-runners might open up the chance for them to claim their first victory in 2022.