Feature
Verstappen not expecting miracles for 'home race'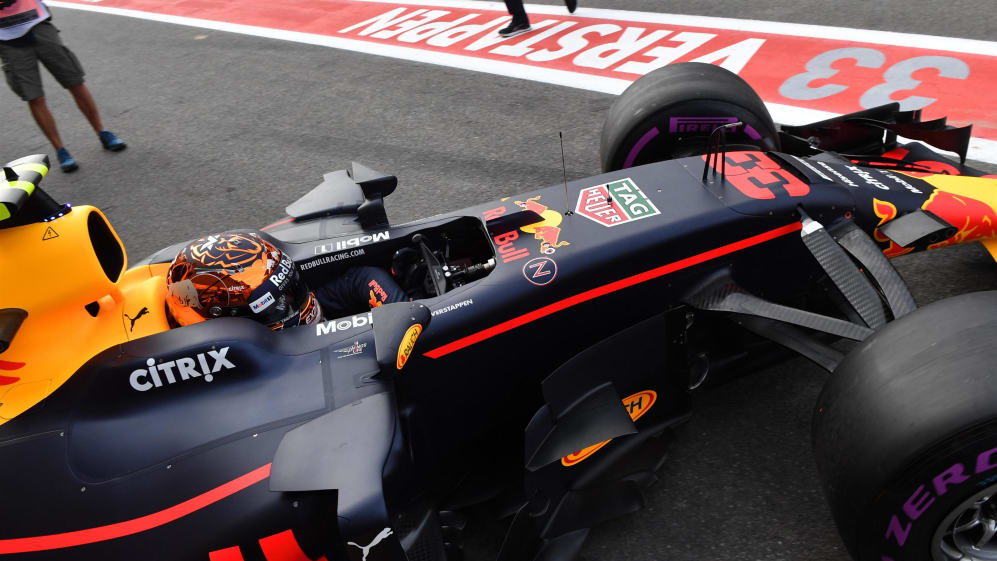 Max Verstappen says he is excited to be racing in front of the 80,000 Dutch fans who are expected to swell this year's crowd here at Spa-Francorchamps, but that he isn't expecting any miracles from his Red Bull despite Renault's engine upgrades.
Last year Spa gave him the only front-row start of his career. But as he sat wearing a new orange Red Bull cap he conceded that such a performance might be tougher to reproduce in 2017.
"Have I been on second row this year?" Yes, he has, at Monaco and Silverstone. "Ok, yeah, it might be more difficult, we'll just have to wait and see, but this is a very special weekend with so many [of my] fans here. I just love the track and it'll be nice seeing so many orange fans in the grandstands.
"It definitely feels like a home Grand Prix for me because it's so close to the border and as there isn't a Dutch race at the moment a lot of Dutch fans are coming over. Already last year there were a lot of orange T-shirts and flags around the track, which was very cool to see and makes it even more special."
All those extra fans and their expectations of him inevitably increase the pressure he'll be under, but he responded: "Yeah, but it's positive pressure. It's always nice see so many fans; let's say in quallie when you do your lap, hopefully they are cheering. Last year they were. So there's extra pressure, but you just have to translate it into something positive. And, of course, there are the Belgian fans too; I'm half Belgian, because I was born here…"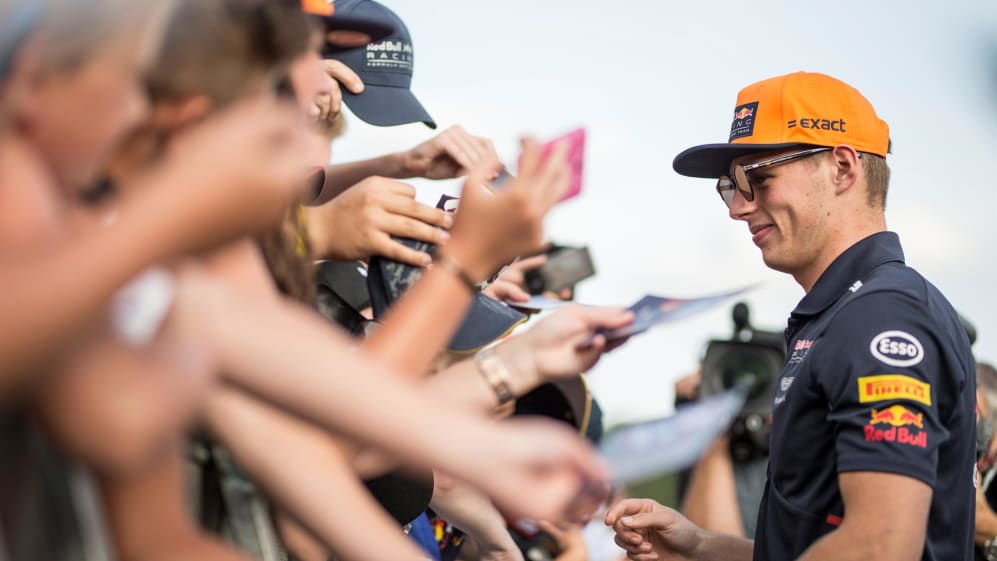 Verstappen has gone for a very aggressive tyre choice, as Pirelli have brought their softest three compounds to Spa: one set of softs, three sets of supersofts and nine sets of ultrasofts, whereas Mercedes and Ferrari have been more conservative.
"I'll tell you after tomorrow," he grinned when asked how he expected that to go. "We just have to go out and see how balance of car is, try the different tyres and see what the degradation is like. It does look like quite an aggressive selection, yup!"
He was less enthusiastic of Renault's new engine upgrade, on which some have been placing great store.
"To be honest, it's just a bit of fine tuning so I'm not expecting any miracles to happen here. It's mainly mapping and controls, it's not like suddenly giving they're you a lot more horsepower."
And he said that things have been patched up with team mate Ricciardo after their clash in Turn 2 at the Hungaroring last time out which put the Australian out of the race on the opening lap.
"You try to learn from it. You analyse it once from different camera angles, but know you have to go forwards and try to forget it. Of course I spoke with Daniel straight after the race; we cleared the air and shared our opinions, and then we had our holidays. At the end of the day we are racing drivers, and we are not fighting for the world championship, so we just go on and try to score some points.
"I don't feel like I am the future of F1, I just try to do my best each weekend and hope that's enough."