Verstappen pinning hopes on smooth start after tyre gamble that's caught rivals' attention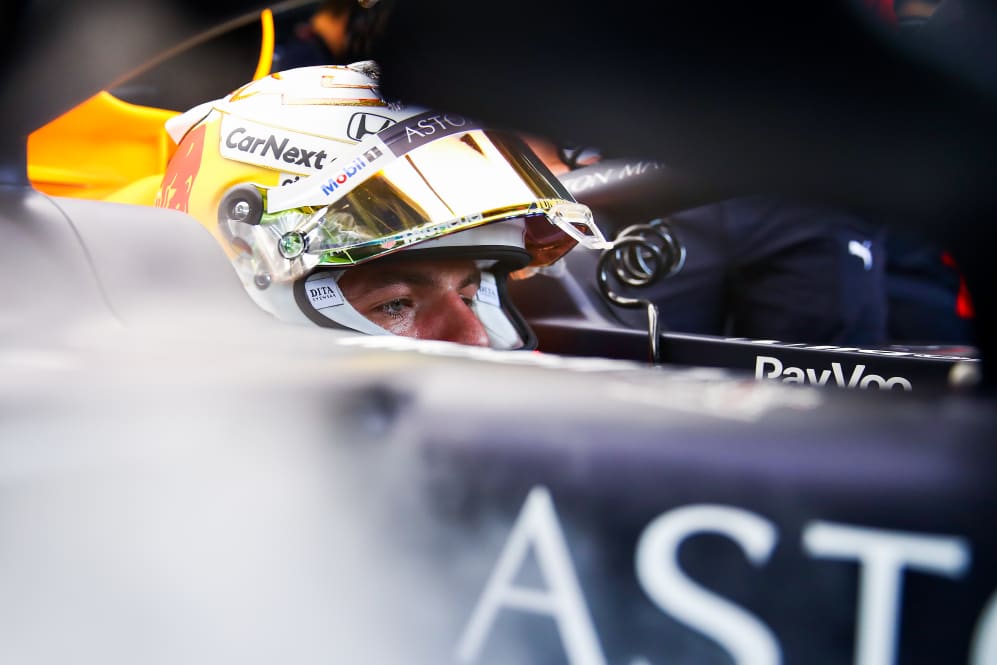 Max Verstappen finished last weekend's Silverstone race a fortuitous second, having driven a lonely Grand Prix behind both Mercedes until their late tyre drama. This weekend at the same circuit he's pinned his hopes on a bold starting tyre choice, as he bids to give the Silver Arrows a tougher run for their money…
Verstappen will start Sunday's 70th Anniversary Grand Prix from fourth on the grid, behind the front-row starting Mercedes and Nico Hulkenberg's Racing Point. But what separates him from those in front – and indeed the rest of the top 10 – is that he'll start the race on the hard compound tyre.
QUALIFYING REPORT: Bottas beats Hamilton to 70th Anniversary GP pole as Hulkenberg stars
With Pirelli's three tyres for the weekend a step softer than last weekend, most starting on the medium rubber will probably make two stops. But might Verstappen choose to one stop?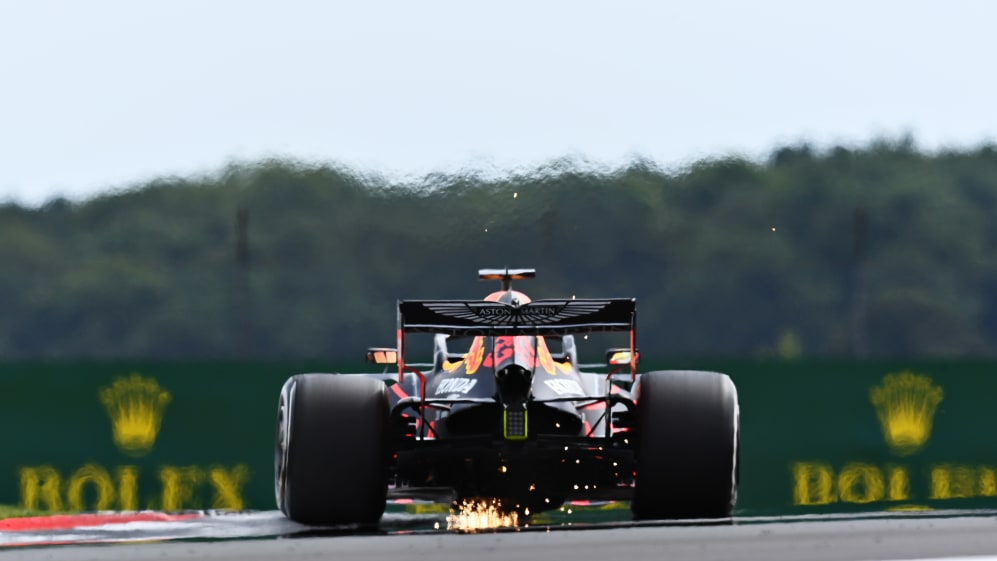 It's certainly got his rivals thinking…
"It's a good race tyre, for sure," said polesitter Valtteri Bottas when asked about Verstappen's choice. "It can go longer than the compound that everyone else starting in top 10. This is a small deficit at the race start itself but then it's a bit more robust, less overheating, more durable…"
Lewis Hamilton added that Verstappen's choice will make the race "more interesting" with third-placed Hulkenberg saying it "could play out well for him at the end of the day if he doesn't miss the train."
READ MORE: Hulkenberg 'didn't expect' P3 on the grid – but fears race rustiness could 'hurt' first F1 podium chances
Verstappen himself said that his race chances might depend on how he gets away when the lights go out.
"I just hope that I can have a clean start on the hard tyre," said the Dutchman. "The hard tyre was last weekend's medium, so I don't think it will be too bad compared to what [the rest of the top 10] are starting on.
At least it's different to what other people are doing around me
"Of course, you might lose a little with the initial launch, but I think it will be better for the first stint. Of course, it depends also if there are safety cars or not. So we just have to wait and see, but at least it's different to what other people are doing around me, and we'll see if we can do a better job.
"My start last week was good, even compared to the cars around me who were on softs, so you just need to make sure you have a good launch again. To be honest, I don't expect too many issues with cars behind me."
Mercedes have taken every victory on offer so far this season, but if there's one omen working in Verstappen's favour, consider this: the last four times a driver won from fourth on the grid, it was a Red Bull driver that did so. How Verstappen would love to add another victory to that list…