Verstappen pleased to take Sao Paulo GP pole despite 'terrible' lap as Perez rues compromised Q3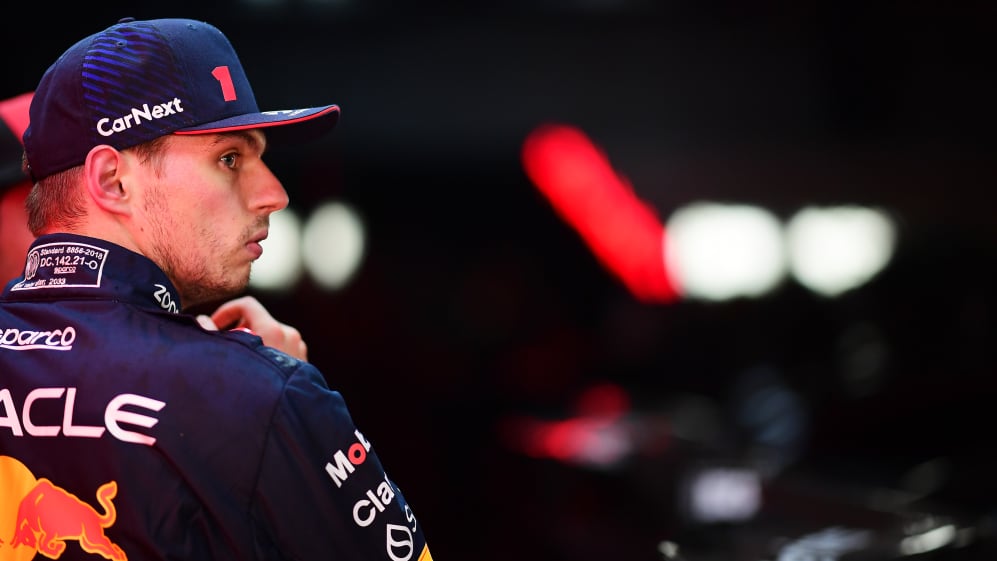 A stormy end to qualifying for the Sao Paulo Grand Prix at Interlagos wasn't enough to thwart this year's star performer, as Red Bull's Max Verstappen claimed his 11th pole of the season. But while the Dutchman was happy, team mate Sergio Perez felt he would have been joining him on the front row had it not been for an unlucky yellow flag.
Verstappen finished second in both Q1 and Q2 – behind first George Russell and then Lando Norris – but banked the pole-winning time when it mattered in Q3 to finish 0.294s up on the Ferrari of Charles Leclerc before the heavens opened.
READ MORE: Verstappen seals pole ahead of Leclerc and Stroll as rain brings early end to Sao Paulo qualifying
A 31st career pole it may have been – but the 2023 champion was honest enough to admit that the lap hadn't been one of his finest.
"Charles [Leclerc] and I were just discussing – our laps, they felt terrible!" said Verstappen. "But I don't know, the wind started to change and started to be very strong, and we lost a lot of lap time because of it, but it was all quite hectic in the last lap.
"We had to do [a lot of laps] because the gaps were very, very small and then of course in Q3, you could see the weather incoming and it looked really bad… But luckily we completed the lap in the best way possible, but there was no grip out there, because the wind was changing a lot. Of course, happy to be on pole."
AS IT HAPPENED: Follow all the action from qualifying for the Sao Paulo Grand Prix
Perez had lapped just half a tenth off Verstappen in Q2. But though he'd hoped to carry that form into Q3, the Mexican's efforts were ruined by Oscar Piastri slithering off the track at Turn 12, with the resultant yellow flag and subsequent downpour putting paid to Perez's efforts.
"We were just incredibly unlucky today, I should have been on the front row," said Perez. "My [Q3] lap was very close to Max's until the last corner. I found Piastri, so I had to back off my lap and it meant that I was just nowhere. Very unfortunate because I felt like we had a lot better today."
Sounding a positive note given his turn of pace, Perez added that "there are some good points and good opportunities to race from here" – while of his prospects for the rest of the weekend, featuring the Sprint Shootout and Sprint, plus Sunday's Sao Paulo Grand Prix, Verstappen said: "It seems that it's all very close.
READ MORE: Verstappen admits apprehension regarding Red Bull's chances in Sao Paulo following 'difficult' 2022 race
"You could see that already in qualifying and I expect all the same in the race. Around here there's always quite a lot of [degradation] with the tyres, so it's all about that management. Last year of course we didn't get that right, but I think we're a bit better this year."
With both titles wrapped up, Red Bull have been clear they're now chasing P2 in the drivers' championship for Perez, to give the team their first ever one-two in the standings.