Verstappen reiterates he and race engineer Lambiase 'get along very well' regardless of heat of the moment messages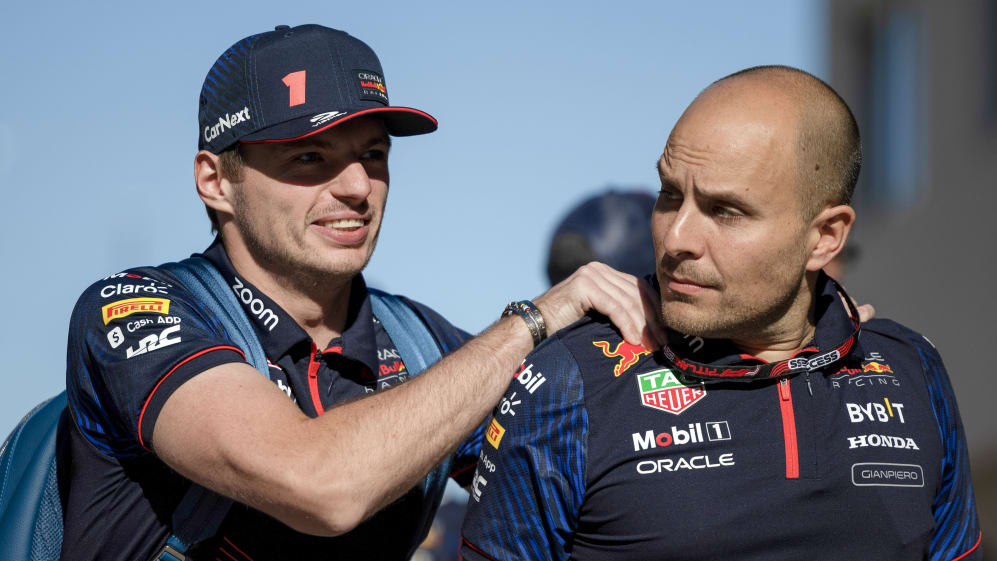 Max Verstappen has reiterated that he "always gets on well" with race engineer Gianpiero Lambiase, despite speculation regarding their occasional radio exchanges in the heat of the moment.
Lambiase has been Verstappen's race engineer since the Dutch driver joined Red Bull back in 2016 and has overseen all 50 of his F1 victories, as well as his three world championships.
PADDOCK INSIDER: Mexico is a special weekend for Perez – but it's also important for his Red Bull future
However, they have also exchanged some pretty spiky radio messages over the years, as seen at last weekend's United States Grand Prix, where Verstappen repeatedly called on Lambiase to stop speaking to him while he was braking.
The partnership has evidently been a success, though some have pointed to those radio exchanges to speculate about the nature of their relationship.
But speaking ahead of this weekend's race in Mexico, Verstappen shut down any murmurs of a fractious relationship. He said: "We always get along very well. Of course, in the heat of the moment, I let him know that I wasn't very happy that he was talking under the braking.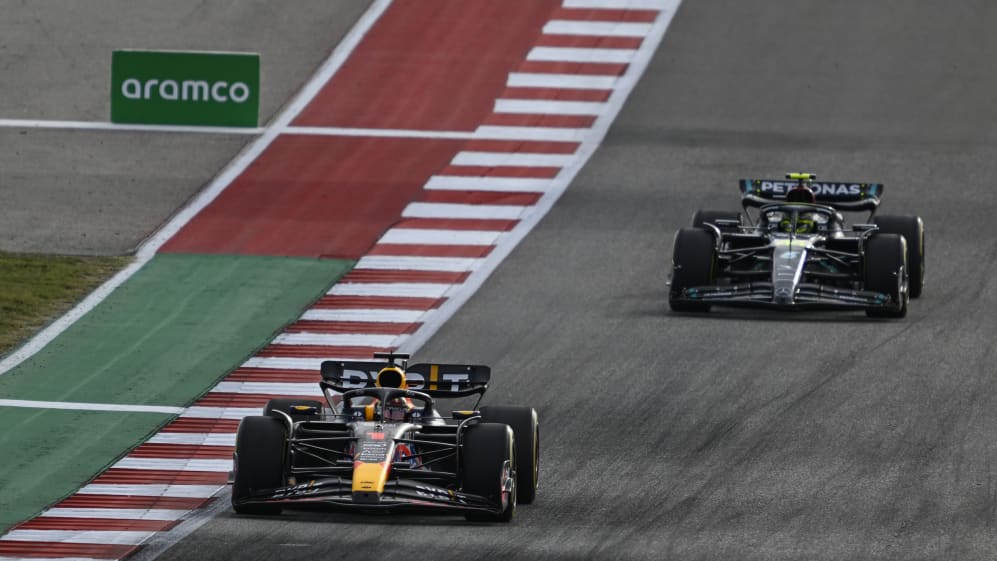 "The race was done, and he had to catch a flight already, on the in lap, back home, so he said I'll see you Friday and people then said oh he's very p*****d off. Whatever, we always get on well."
Verstappen's win in Austin was one of his toughest this year as, not only did he have to contend with brake issues, but he also had to hold off the late charge from Lewis Hamilton – although the Mercedes driver was disqualified after the race.
IT'S RACE WEEK: 5 storylines we're excited about ahead of the 2023 Mexico City Grand Prix
Asked whether Mercedes were now becoming a threat to Red Bull ahead of next season, Verstappen said: "I can't comment on next year. But you have to take into account Austin, with the bumps and the Sprint format, after one practice session you have to setup the car, and it's a bit more of a hit and miss.
"From our side I think we went too conservative, too safe, and they clearly went too aggressive. That's how they of course got excluded. We know that when we drop the car you gain performance, but with all these big bumps around here you have to be a bit careful.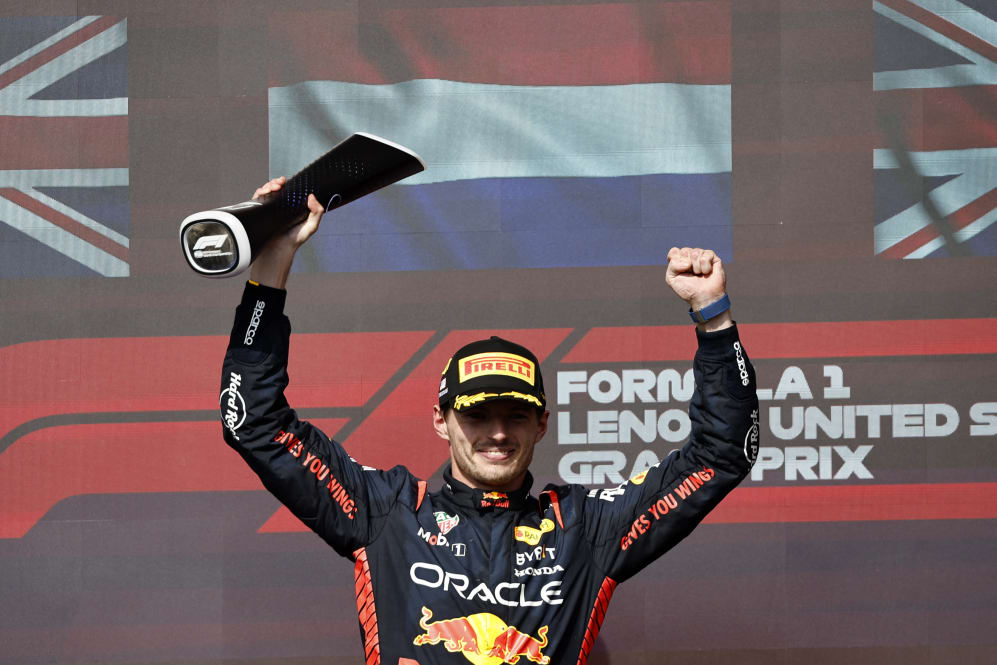 "Looking back at the weekend, we were probably not at our strongest for those kinds of reasons. So, it's a bit difficult to say. For sure from the beginning of the year to now, the teams behind us have been catching up, for sure, but how much?
"It's also every weekend seems a bit different, sometimes they are closer, sometimes they are further away, and like I said next year impossible to comment on."
LIVE COVERAGE: Follow all the build-up ahead of the Mexico City Grand Prix weekend
A fifth victory in Mexico could hand Verstappen a record 16th win of the season, breaking his previous record (15), which he set in 2022. However, he says that's not a milestone he has on his mind.
"I'm trying to aim to win all of them till the end of the year, that's my target," said Verstappen. "I know of course that's going to be tough. But that particular number, one by one [that's what] I just focus on."