Verstappen reveals his 2021 F1 helmet design ahead of RB16B shakedown at Silverstone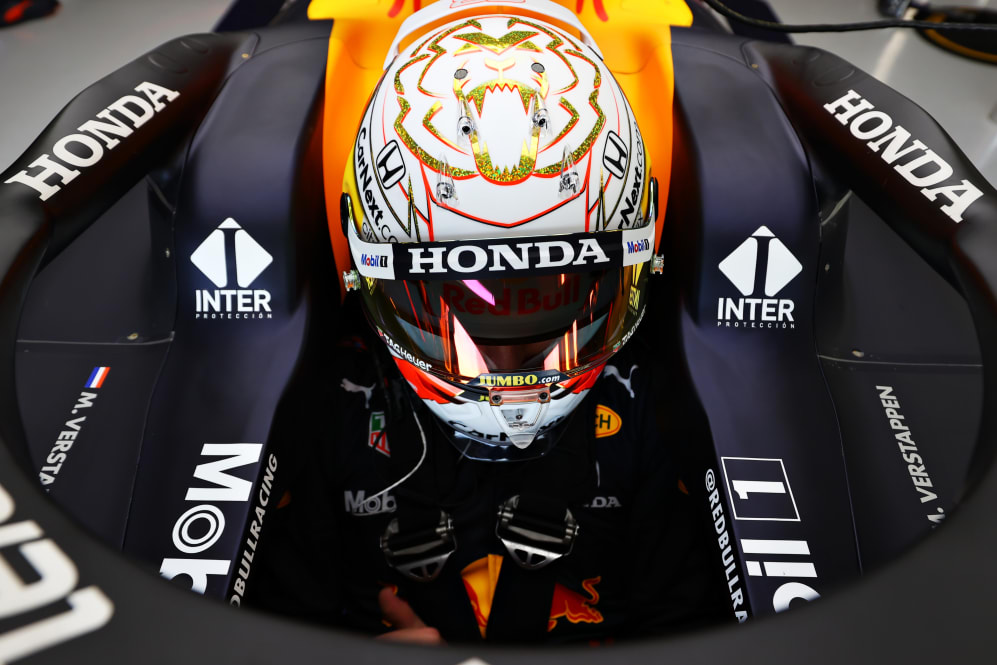 Max Verstappen has revealed his new helmet for 2021, which features subtle changes to last year's design, ahead of his shakedown run in Red Bull's new RB16B car at Silverstone.
Verstappen changed from a dark blue to a white helmet design for the 2019 season, and has stuck with it ever since. His 2021 helmet features the same colour scheme, incorporating Dutch orange, with his trademark lion on the dome and a gold rising sun in homage to Red Bull's engine suppliers Honda.
WATCH: 5 key questions from the launch of Red Bull's RB16B 2021 car
The Dutchman explained why he's adopted a similar design in a video posted by Red Bull on Wednesday morning, which shows the helmet being painted.
"2021: My third year with a white helmet," said Verstappen. "Because why change something when it feels good? Just keep pushing to improve.
Oops! Error retrieving Twitter post
"Although the helmet hasn't changed that much, I always expect more."
Verstappen is testing the 2021 Red Bull RB16B today at Silverstone alongside new team mate Sergio Perez after the car launch on Tuesday, while ex-team mate Alex Albon is driving the 2019 RB15 as part of his reserve and development driver duties.
Perez also revealed his 2021 helmet on Tuesday, which features a rather more colourful design than Verstappen's.