Verstappen says 'chaotic' situation nearly derailed bid for third-straight Abu Dhabi pole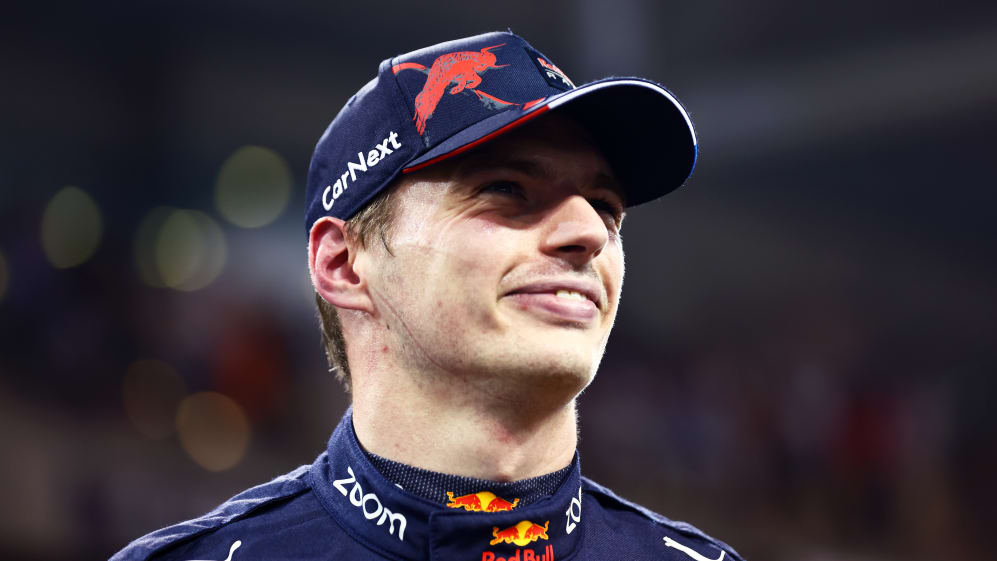 Max Verstappen cruised to his third consecutive pole position in Abu Dhabi as Sergio Perez backed him up in a Red Bull one-two – but it almost went completely wrong, as the reigning champion explained on Saturday.
Verstappen took pole position in Abu Dhabi, his seventh of the season, after beating Perez by 0.228s in the top-10 shootout on Saturday. Ferrari occupy the second row with Charles Leclerc ahead of Carlos Sainz, while Mercedes start Sunday's race on the third row as Lewis Hamilton out-qualified George Russell. But speaking post-session, pole-sitter Verstappen recalled a "chaotic" Q3 that almost saw him confined to the garage.
READ MORE: Verstappen storms to pole as Red Bull score 1-2 in final qualifying session of the season at Yas Marina
"Yeah, Q3 was good. Before that it was all a bit up and down. But Q3, first run, even there it started a bit chaotic, where I was supposed to drive out in front of Checo but as soon as I wanted to start my engine, everything just turned off," he said.
"So we had to reboot the car and then luckily I still managed to get out – a bit delayed – which is also not great with the tyres. But we still managed to keep everything under control and do a good lap. So I was happy with that," he said.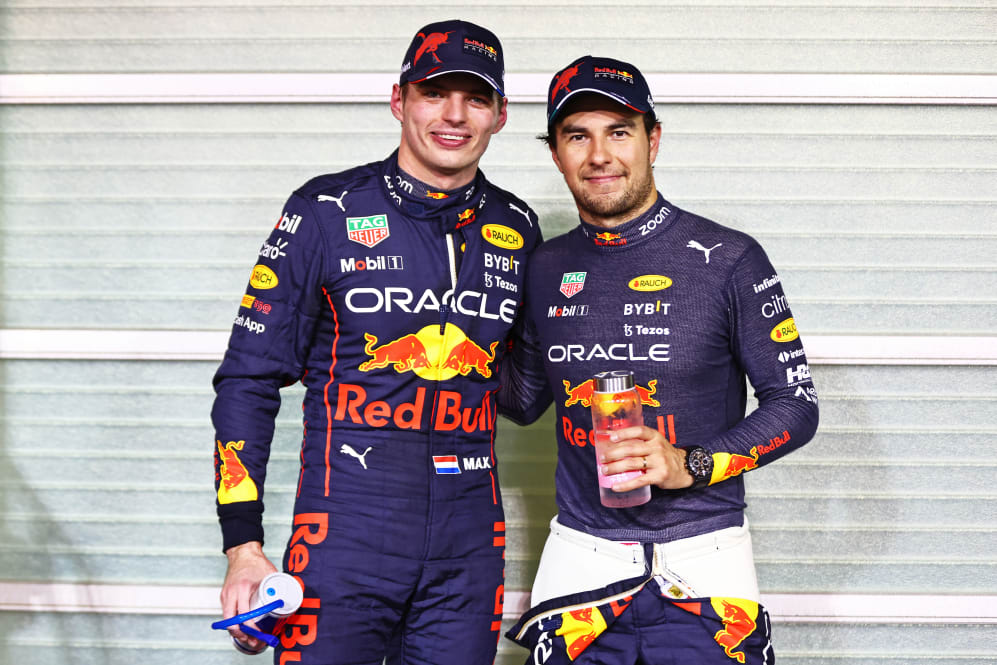 After losing out to Russell in Sao Paulo, Verstappen said that Red Bull "made a few mistakes" last time out but the team were right on the pace in Abu Dhabi.
"We knew that we had a quick car; I think we just made a few mistakes in Brazil, in hindsight," continued Verstappen.
"But once we got here the work in the simulator paid off and immediately, I could see already in FP1 with Checo [Perez] feeling quite happy and also Liam [Lawson] in the car you could see him straight away on it so it means the car is in a good window, and then when I jumped in in FP2, it was just about fine-tuning a few things."
F2: Lawson dominates in red flagged final Sprint Race at Abu Dhabi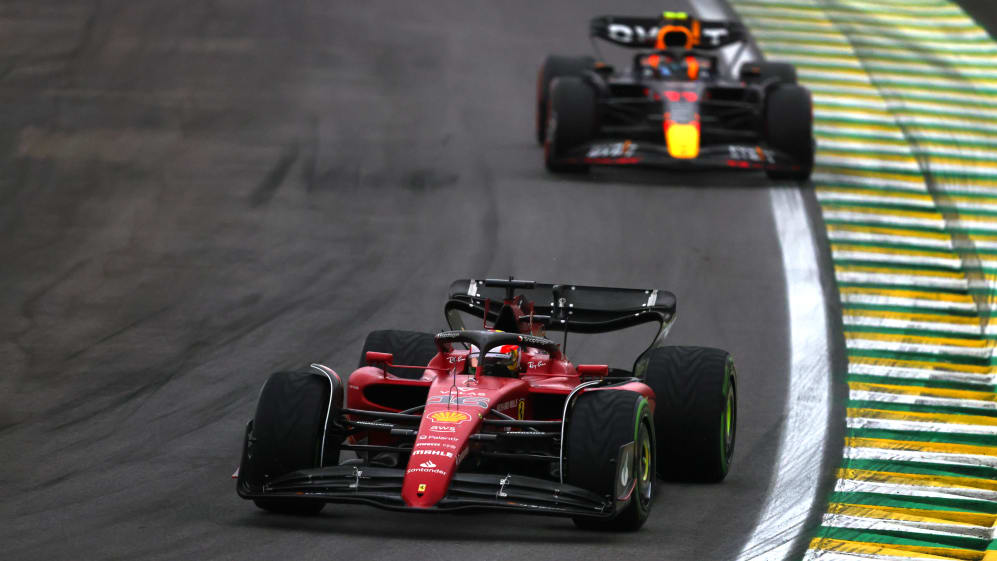 Perez, who out-qualified Leclerc – with whom he is level on points in the battle for second in the standings – praised the teamwork that saw Verstappen give him a tow and help the Mexican driver lock out the front row for Red Bull.
"Yeah, it's a good starting place, I think I just didn't make that final step in Q3; especially Q3 run one wasn't that good, so we were a bit behind. But its good, it's good to lock out that front row for tomorrow. Max did a good job also for me, we worked together as a team really strongly on that final run, so looking forward to tomorrow, which is the day that really matters," he said.
However, Perez added: "It's going to be a difficult race: I do expect [Ferrari] to be strong so it's going to be a close battle with Charles. So, it will be an interesting one for tomorrow… It's great to be playing for something on the final race, so it's good."