Verstappen says Red Bull car felt better than ever after dominating Styrian GP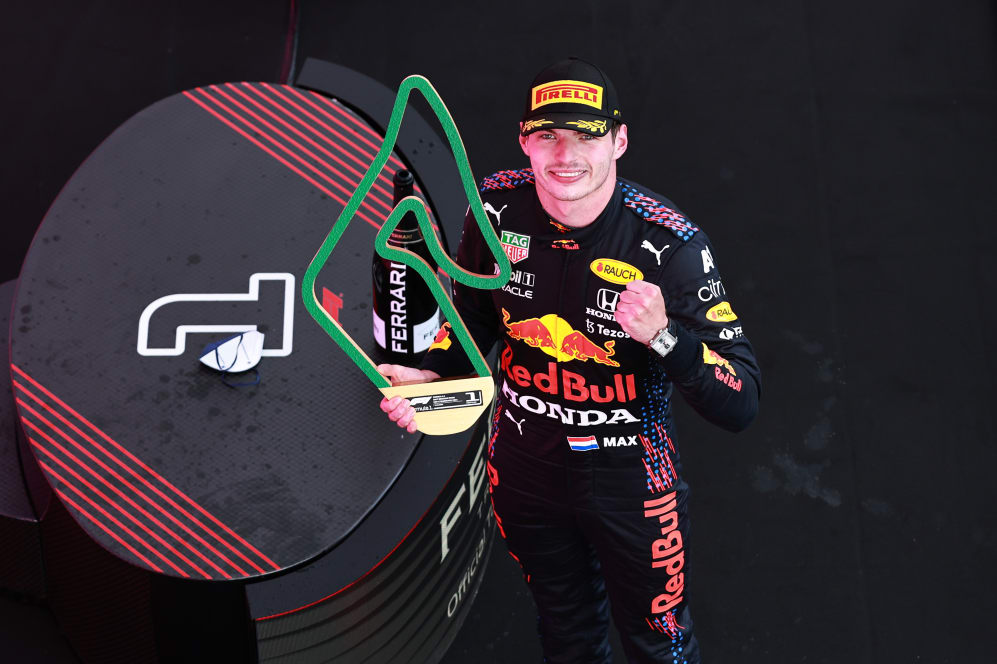 Max Verstappen stopped short of saying this was his most dominant race but the Red Bull driver did give credit to his team, calling the Red Bull RB16B "super nice to drive" as he won the Styrian Grand Prix by over 30 seconds.
The championship leader led from start to finish at the Red Bull Ring and won a Grand Prix by his biggest margin yet with title rival Lewis Hamilton 35 seconds behind at the finish.
READ MORE: Verstappen eases to Styrian Grand Prix victory over title rival Hamilton
Asked whether this was the most dominant of his 14 wins, Verstappen replied: "Well clearly, [given] the gap, yes, but the also balance of the car was the best so far this season.
"It was of course important to have a good start, then I think the first stint was about managing the tyres, and I could see that the pace was quite strong while looking after tyres. It has been sometimes a bit different in previous races so I think we worked hard to make that better, and today that was very good," he explained.
Having retained the lead over Hamilton through Turn 1, Verstappen increased his gap and pitted from mediums to hards on Lap 29. He emerged in front of the Mercedes driver and that gap looked even more comfortable when Hamilton pitted at the end to take Fastest Lap.
"I think as soon as we stopped to go onto the hards… that was a really enjoyable stint just to drive," continued Verstappen.
READ MORE: Gasly 'really disappointed' as promising outing ended on lap 1 after contact with Leclerc
"Of course we had to go through a bit of traffic with like 12 cars I think in a row, but we cleared them [and] I could keep my pace quite consistent to the end. The car was super nice to drive, which, you know, is not always the case, but today I was really enjoying it."
With that Styrian GP win, Verstappen widened his championship lead to 18 points and with the Austrian GP to come at this same circuit next week, he could repeat the feat. However, the Dutchman said that it won't be so easy.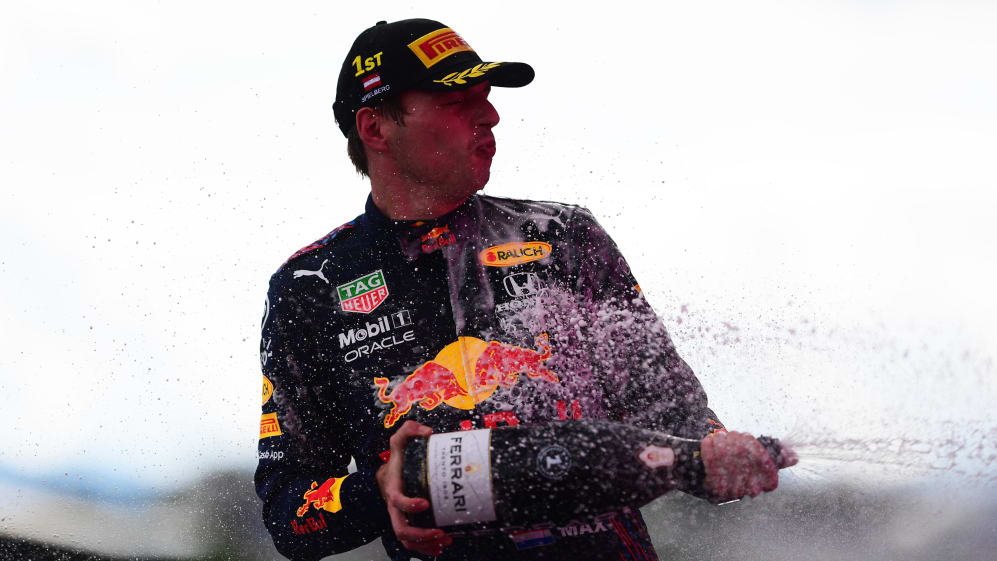 "I don't know," he said. "Of course people will analyse everything now after the race so, for sure, I think next weekend it will be closer naturally because they will have more understanding of what's been going on.
"Of course we are using softer compounds so that will be interesting to see how to manage that and we will have to wait and see with the weather as well what's been happening so we had a good car this weekend and I hope we will continue this form to next week," he surmised.
DRIVER OF THE DAY: Leclerc's battling comeback in Styria gets your vote