Verstappen sets simple target for rest of the season as he ponders whether Red Bull can win every race in 2023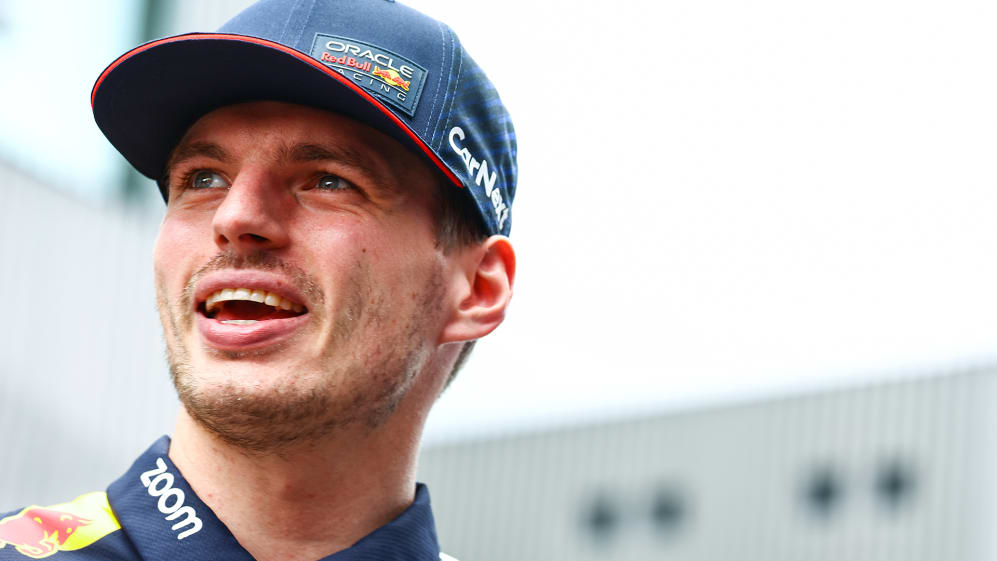 Max Verstappen has outlined how he is approaching this season's championship fight after contrasting fortunes for himself and Red Bull team mate Sergio Perez at the Monaco Grand Prix last time out.
Verstappen and Perez have shared the early spoils in 2023 to emerge as the main contenders for the drivers' title, but the Dutchman's victory and Mexican's point-less Monte Carlo weekend opened up a gap at the top of the standings.
READ MORE: 'Better than I could have ever imagined' – Verstappen reacts as he surpasses Vettel Red Bull record
Verstappen now holds a 39-point advantage in his quest for a third successive crown, with Perez looking to make up the ground he has lost and also fend off Aston Martin's Fernando Alonso, who has closed to within 12 points.
Asked about any mixed feelings after Monaco, given that Red Bull missed out on maximum points but he jumped clear in the drivers' battle, Verstappen gave some insight into his current approach.
"I think it's mainly just the team, of course they want to score more points, but that's Monaco, it can bite you – I've been in that position myself," said Verstappen. "From my point of view, it doesn't really change anything.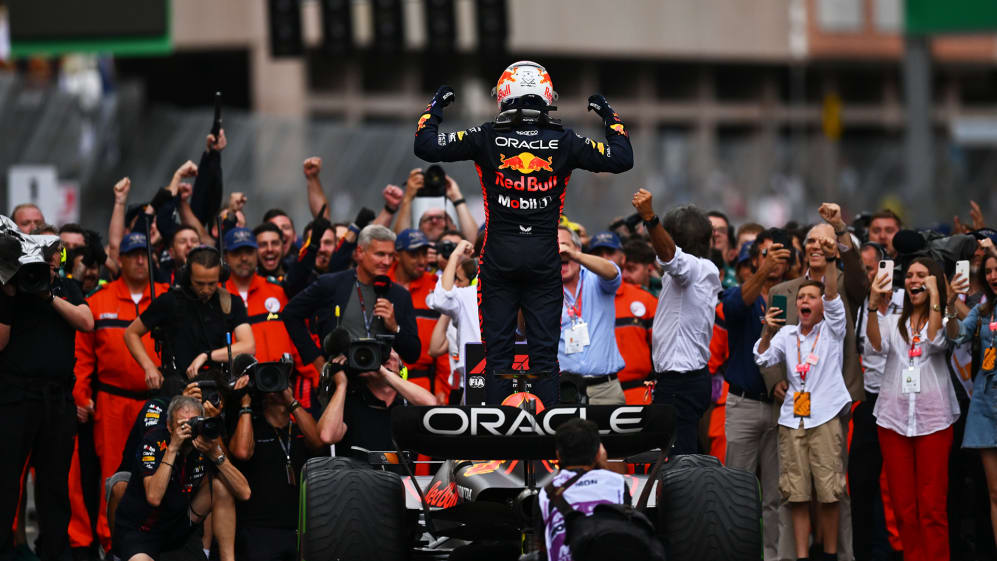 "I know it's a very long championship, you need to be very consistent, you can barely afford mistakes, especially when it's one team, one opponent, really. At the moment, it looks like best case you win, worst case you're second, so you can't really lose too many points like that.
"From my side, [I'll] keep grinding every single weekend. It's pretty similar, it doesn't really change anything for me. It's not like I came out of Monaco relieved or whatever. I'm planning to gain seven points every single weekend."
IT'S RACE WEEK: 5 storylines we're excited about ahead of the Spanish Grand Prix
Verstappen was then asked about Red Bull's current level of performance and whether the team could go on to win every race this season – something that's never been achieved in the history of F1.
"How it looks like at the moment, I think we can, but that's very unlikely to happen," added Verstappen ahead of the Spanish Grand Prix, which he won on his Red Bull debut in 2016 and again last year. "There are always things that go wrong, you have a retirement or whatever.
"Purely on pace, I think at the moment it looks like… But we'll always get to tracks where maybe it doesn't work out exactly, or whatever, bad luck in qualifying, you make your own mistakes."