Verstappen transferred to hospital for further checks after British Grand Prix crash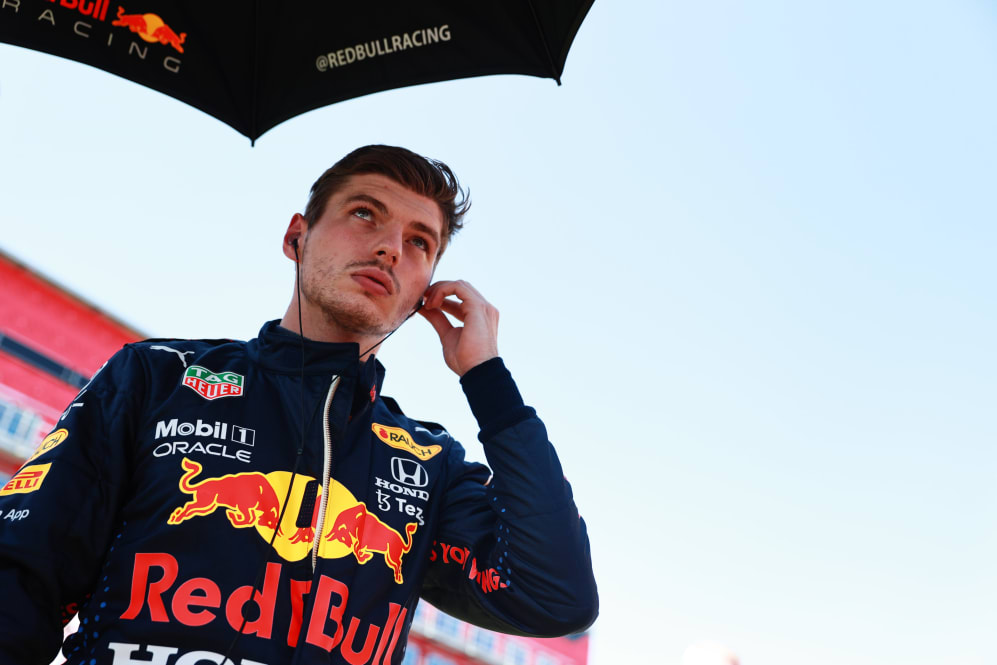 Max Verstappen has been transferred to hospital for further precautionary checks after the huge crash he suffered at Silverstone on Sunday, following opening lap contact with title rival Lewis Hamilton.
Verstappen left the road at the 180mph Copse Corner after Hamilton had tagged his car attempting an overtake for the lead on the first lap.
Red Bull Team Principal Christian Horner said that Verstappen, who was transferred immediately to the circuit medical centre after climbing out of his car, was 'massively winded' in the crash, which he also blamed squarely on Hamilton's shoulders.
"Following an assessment by the trackside doctors at Silverstone Circuit Medical Centre, Max Verstappen has been taken to a local hospital for further precautionary tests," read a statement from Red Bull.
"Further updates will follow in due course."
One of the first on the scene of the crash was FIA Medical Rescue Doctor Ian Roberts, who said: "He [Verstappen] was a little bit winded to say the least. He got out with a little bit of help and is now off to hospital for routine check ups.
"As we were coming round the corner it looked as if we were looking at a roll. Fortunately not but it was still a pretty impressive impact into the tyres. We assessed him as quickly as possible whilst he was still in, but obviously he wants to get out. Get him just to try to relax a bit, because he wants to get out of there and we just want to know what he's like and then get the resources in to get him to the medical centre for assessment.
"There's always a possibility of concussion, so we always bear it in mind. We like to then try to exclude that, but that's always the first thing – even if it looks like it isn't."
Hamilton was handed a 10-second penalty for causing a collision when the race was restarted following a red flag - but he went on to win the race to close to within eight points of Verstappen in the title battle.