Feature
Verstappen's title charge and Suzuka's return – 5 storylines we're excited about ahead of the Japanese GP
Fresh from a dramatic race in Singapore, it's the return of another exciting venue as Formula 1 heads to Japan for the first time since 2019. Here are a few of the topics we expect to be doing the rounds when the paddock reconvenes in Suzuka…
1. Title permutations for Verstappen
Don't refresh your page, this isn't the same feature as a week ago, but this section is a lot more relevant now as Max Verstappen gets his second chance to wrap up the drivers' championship.
POWER RANKINGS: Hamilton and Verstappen miss out on the top 10 as the scores come in from Singapore
You could argue it's his first chance, as there were matters outside of his control that needed to happen in order for him to win it in Singapore, but this weekend the equation is a bit more simple for the Dutchman.
Verstappen currently holds a lead of 104 points over Charles Leclerc and 106 points over Sergio Perez, and there are 138 still on the table thanks to there being five races remaining (with 25 points for a win, five fastest lap points available and one Sprint offering up to eight points).
That means Verstappen needs to leave Japan with a lead of 112 points or more in order to secure the title.
Winning with the fastest lap would guarantee him the championship as he'd score at least eight more points than Leclerc regardless of where the Ferrari driver finishes, Other than that, outscore Leclerc by at least eight points and Perez by at least six and the title is Verstappen's.
Singapore was not a smooth weekend for the championship leader, though, and if he has a repeat result – failing to finish in the top six – then the title celebrations will be put on hold until Austin at the earliest.
POINTS PERMUTATIONS: What Verstappen needs to do to win his second drivers' crown in Japan
2. The budget cap
There were some fairly robust exchanges of views in the paddock in Singapore as certain teams were alleged to have broken the budget cap in 2021, leading to strong defences from some quarters.
The topic has come to the fore because the FIA was due to issue certifications of compliance with the 2021 Financial Regulations this week, which will show which teams have managed to abide by the new cost rules and who might have failed to do so.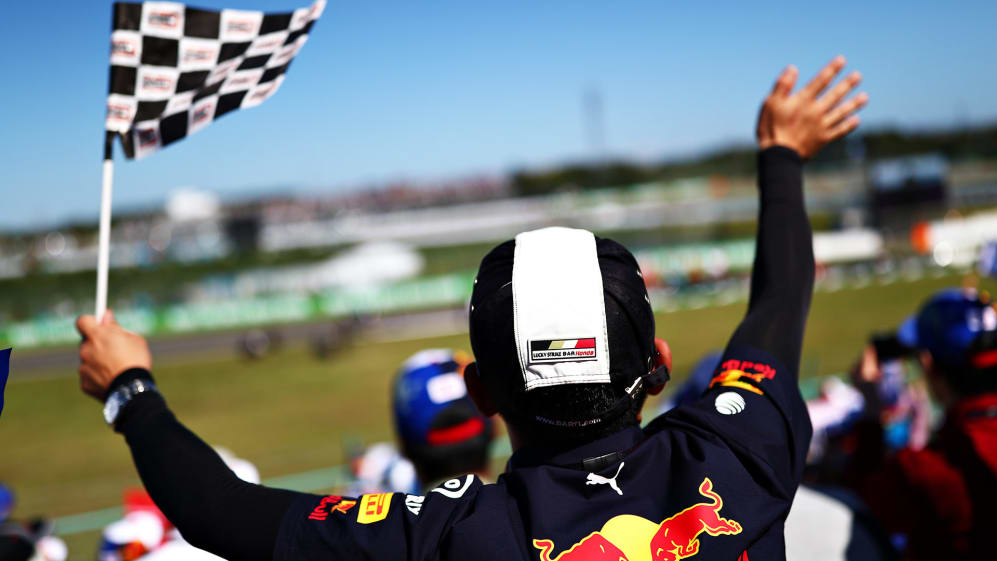 But the FIA said on Wednesday that process had been delayed until next week. Without going into the specifics of any paddock rumour from last weekend, there are two main scenarios that are likely to play out once the certifications are issued: either there will be teams facing sanctions of some kind for exceeding the limits during the first year of regulations, or apologies could be needed as a result of the finger-pointing that has gone on before anything has been published by the FIA.
Now that we won't know the outcome until Monday, you can almost guarantee there will be plenty more chatter about the subject over the course of the weekend in Japan.
3. Midfield fights
Singapore might have delivered a result that kept the championship battle alive for another week at least, but when you look at the fights for positions other than first place it also provided plenty of drama.
Alpine have been extremely impressive this season at scoring points consistently with both cars, but a run of seven double-point-scoring races from eight has been followed by back-to-back scoreless events, with both cars retiring at Marina Bay. That opened the door for McLaren, who duly took full advantage with Lando Norris fourth and Daniel Ricciardo fifth to leapfrog their rivals in the constructors' standings.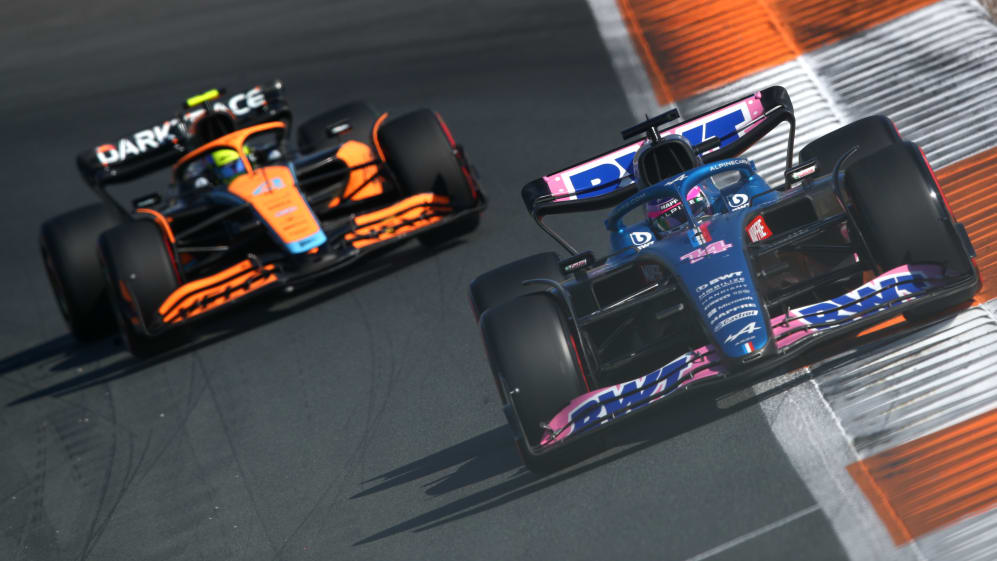 Perhaps even more unexpected was the significant progress made by Aston Martin up the rankings, as Lance Stroll came home sixth ahead of Sebastian Vettel in eighth. Those 12 points scored took the team from ninth to seventh in the constructor's championship – ahead of both Haas and AlphaTauri – and continued a trend for them to come on strong in races and regularly pick up points.
There's a lot of prize money at stake depending on where a team finishes in the championship, so with just five rounds remaining the fight is really starting to heat up.
TECH TUESDAY: Have McLaren signalled a new design direction for F1 cars with their Singapore GP update?
4. Driver market movement
The driver market continues to provide plenty of headlines but Singapore saw little in the way of definitive movement.
Perhaps that was due to the fact that Nyck de Vries was slightly out of the limelight after Alex Albon's return to the Williams seat at the weekend, and it was another Williams driver – Logan Sargeant – who was conspicuous by his presence in a development role.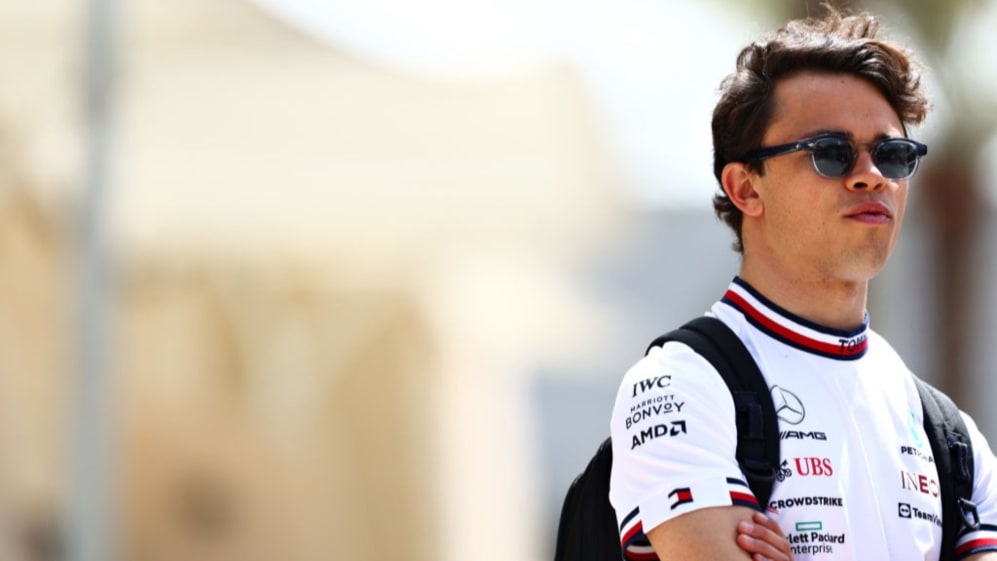 The smart money still seems to be on de Vries heading to AlphaTauri to replace Pierre Gasly, with the Frenchman in turn joining Alpine, but for now it's a waiting game.
The same can be said of any news on Ricciardo's future or the second Haas seat, so it remains to be seen if any deals will be finalised and announced in Japan as we enter the final two months of the season.
DRIVER MARKET: Who will get the nod to partner Magnussen at Haas next season?
5. Stunning Suzuka
Just like Singapore last weekend, Suzuka has not been seen on the Formula 1 calendar for two years as a result of the COVID-19 pandemic, with the last visit coming in 2019.
And it has been sorely missed, with the iconic track a real favourite for fans and drivers alike. The atmosphere created by the Japanese supporters is always special, with the main grandstand regularly packed even on a Thursday just to watch the teams get to work in their garages. But for the drivers, it's one of the greatest driving experiences on the calendar.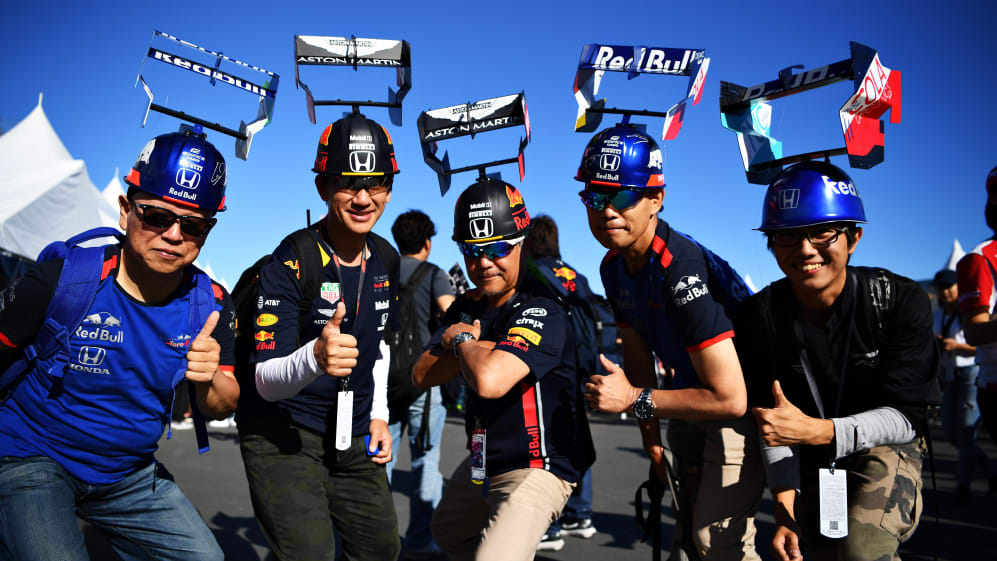 The high-speed changes of direction through the sweeping esses at the start of the lap provide a true test of a Formula 1 car, with the relatively narrow track requiring precision and commitment.
The same is true at the two right-handed Degner curves, while Spoon and 130R are also signature corners on a track that is full of them.
To see the new generation of F1 car being pushed to their limits around Suzuka is going to be something pretty spectacular to watch.
WATCH: Relive the 2019 Japanese Grand Prix as brilliant Bottas wins over battling Vettel and Hamilton