Vettel: 'No promises' for Bahrain after 'intense' couple of weeks for Ferrari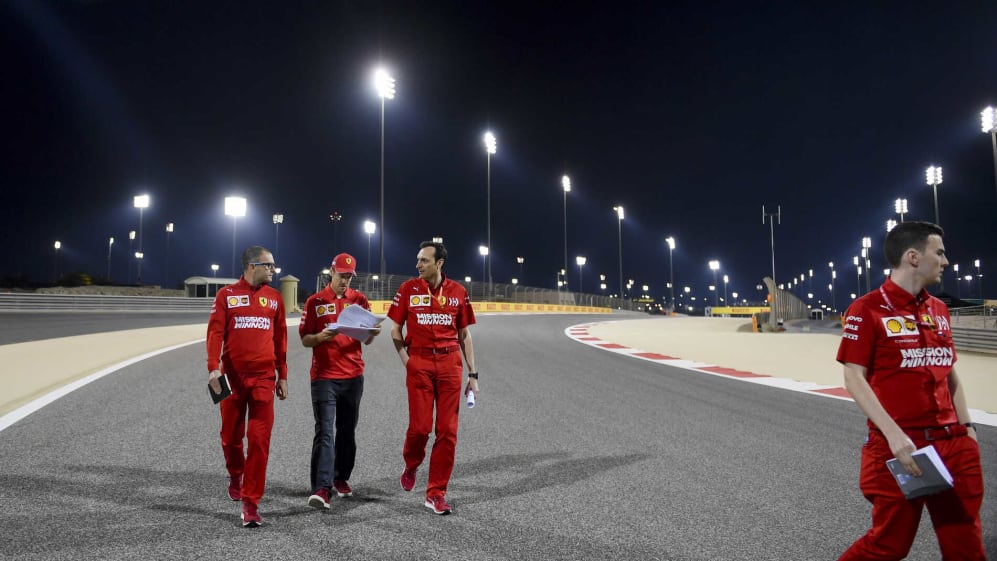 After a bruising defeat at the season opener in Australia – a race Ferrari were tipped by many to win – Sebastian Vettel is making no rash predictions for this weekend's Bahrain Grand Prix – even if he does think the team have found some answers.
Their pre-season testing form had made Ferrari hot favourites for victory in Melbourne, but ultimately neither Vettel nor new team mate Charles Leclerc could make the podium after they were out-paced around Albert Park by Mercedes and Red Bull. So will anything change in Bahrain?
"The last couple of weeks have been very intense," Vettel told the media in Sakhir on Thursday. "I think we have some answers, but as always you never get all the answers because we never get the chance to go back and repeat.
"Things move on, we're here now in Bahrain on a different track, but I think we learned some stuff about the car and ourselves that should help us to be more competitive here. I think we are not in a position to be making promises, the truth is we need to wait and see."
The Melbourne loss was particularly tough, given that it was a race Ferrari had won the previous two years. Vettel insisted, however, that there was no panic within the Scuderia, despite the difficult start to their 2019 campaign.
"I think the team internally has been quite calm," he said. "It hasn't been easy these past two weeks to try to understand and catch up. Clearly there was something we were missing, as we had a very good car at pre-season testing. We are not sure where it went for the first race so we hope we have it back and have some answers to the problems.
"Whether we learnt the lessons will become clear here. In the end, looking back, we were slow pretty much everywhere, with the exception of high-speed corners. There was clearly something wrong with the car."
ANALYSIS: Why Ferrari struggled in Australia - but why Bahrain offers hope of redemption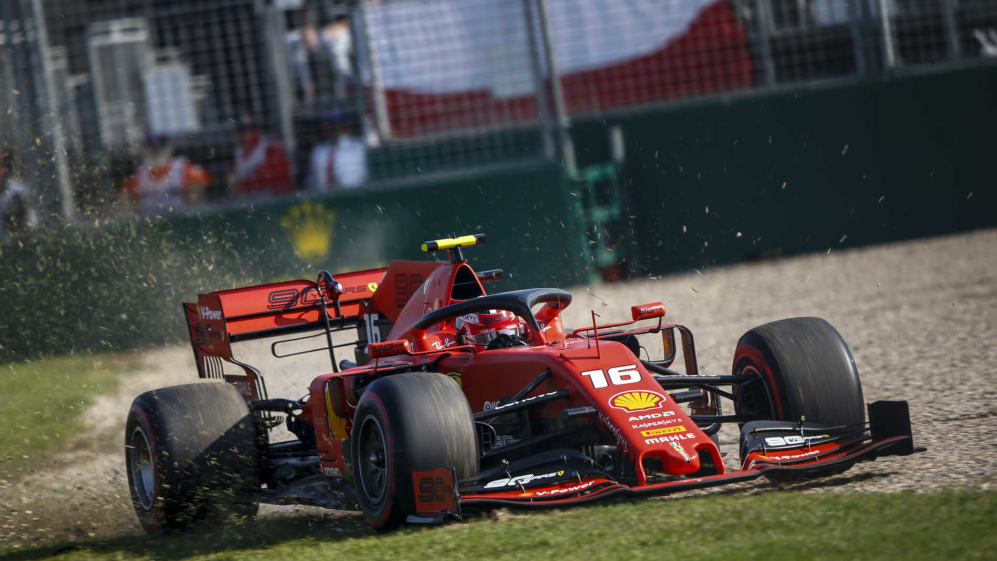 Leclerc, who finished fifth behind Vettel on his Ferrari debut in Australia, echoed his team mate's thoughts, insisting there is no intrinsic problem with the SF90's design philosophy and that Bahrain should bring improvement.
"I think the mentality is the right one and we need to keep this one throughout the whole year, the mentality is very positive," he stated. "Obviously we are aware there is a lot of work to do, but I'm pretty confident, as I said, in the team that they will do everything to improve the car.
"I don't think there's any fundamental issues in the car concept, I'm pretty confident in that too. It's just about fine-tuning. As I said before, I don't think it's the real performance of the car what we have shown in Australia and I think we are all quite confident that we can be better already from here in Bahrain."
One thing Ferrari can rely on in Bahrain is Vettel's form here – he has won this race four times. That's more than any other driver, past or present.
"I love the trophy, I think it is the best trophy, seriously," he said when asked about the secret of his motivation here. "It is heavy and the way it should be. It is nice and silver, it doesn't have to be, but it is nice that it is big and heavy!"