Vettel admits he was 'hoping for more' from maiden season with Aston Martin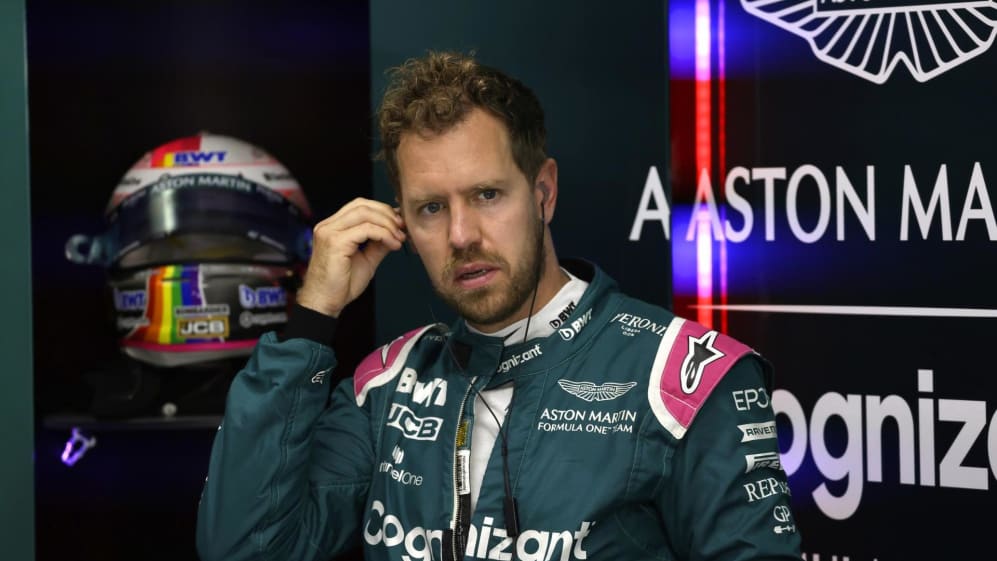 Sebastian Vettel is readying for his second season at Aston Martin. But the four-time champion admitted that his first with the Silverstone-based squad wasn't ideal when it came to results, as he hopes for more this year.
Vettel joined Aston Martin from Ferrari for the 2021 season. And while he managed a podium in the Azerbaijan Grand Prix and finished P2 in the Hungarian GP – before being disqualified for a fuel irregularity – Vettel would score just 43 points overall to finish 12th in the standings last year.
READ MORE: Former BMW motorsports head Mike Krack appointed Aston Martin Team Principal
Asked if the last campaign was what he "signed up for" with Aston Martin, Vettel replied: "Yes and no. I think the team's great; I really enjoy working with the team, and I think it's been a big change obviously.
"But no in terms of the results, obviously. The whole team and myself, we were hoping for more. I think we got hurt quite badly by the regulation changes as the team had a great car [in 2020] but not [in 2021], so we did what we could," he said.
As a consolation, however, the German racer also received the Crypto.com Overtake Award in 2021 and added: "It's been a long year, lots of overtakes. Obviously, we had some qualifying sessions that didn't go our way and had to make our way up in the race, sometimes more [successfully] than other times.
"I did enjoy it. The midfield was very tight, and obviously fighting with Fernando [Alonso] is special. It's been quite a while that we've been fighting and some memories came back, and last time we properly had a fight was for the championship. It was good fun but obviously we are aiming to be a bit further up the grid next year and challenging for… bigger trophies.
READ MORE: Aston Martin become first team to announce launch date for all-new 2022 car
Aston Martin will reveal their 2022 challenger on February 10 and hope to work their way back to the top of the midfield and beyond – with a long term goal of challenging for titles, with owner Lawrence Stroll having invested heavily into his team's infrastructure.
"There have been some up and downs but obviously high hopes for [2022] with the new car, new regulations, and the team growing and hopefully getting stronger," added Vettel.
The squad formerly known as Racing Point and Force India announced long-serving team boss Otmar Szafnauer's departure from the team in January, with ex-BMW Motorsport boss Mike Krack brought in to replace him – Krack having worked with Vettel at BMW Sauber back when the German was the team's test driver.