Vettel aiming to destroy Mercedes 'magic' at Silverstone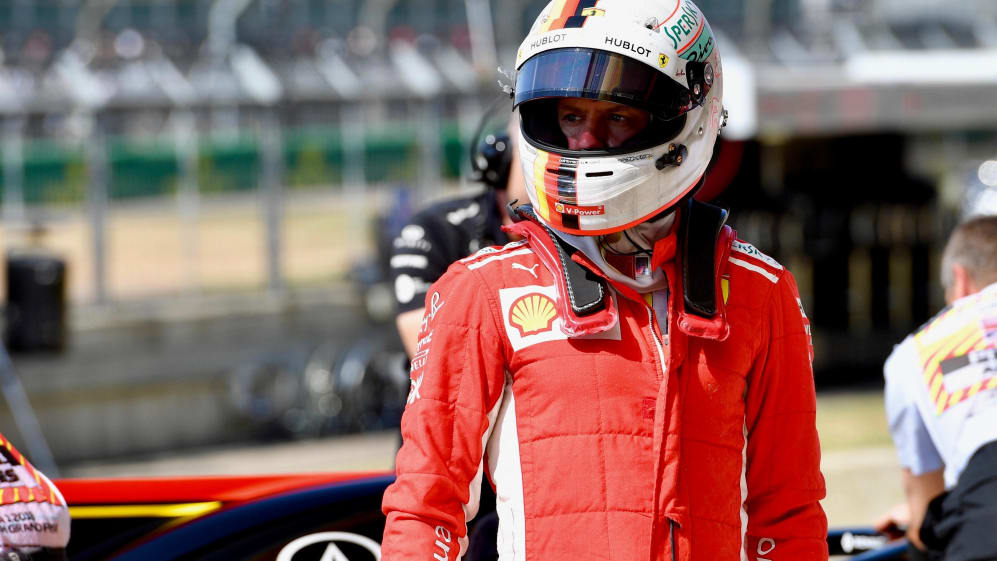 Ferrari tend to like to keep their powder dry during Friday practice sessions. But at Silverstone they hit the ground running, with Sebastian Vettel topping FP2, nearly two-tenths up on the Mercedes of Lewis Hamilton. And Vettel was clear that he was keen to end the Silver Arrows' run of dominance at the Northamptonshire circuit.
Asked what his approach to taking on Mercedes was this weekend, Vettel replied: "We try to kill their magic.
"Obviously that's what we have tried over the last years and I think here and there we have succeeded quite well. It's true that they are very strong around here and we expect them to be very strong tomorrow, but I hope we can be there and I hope we can be close – that would be very good news."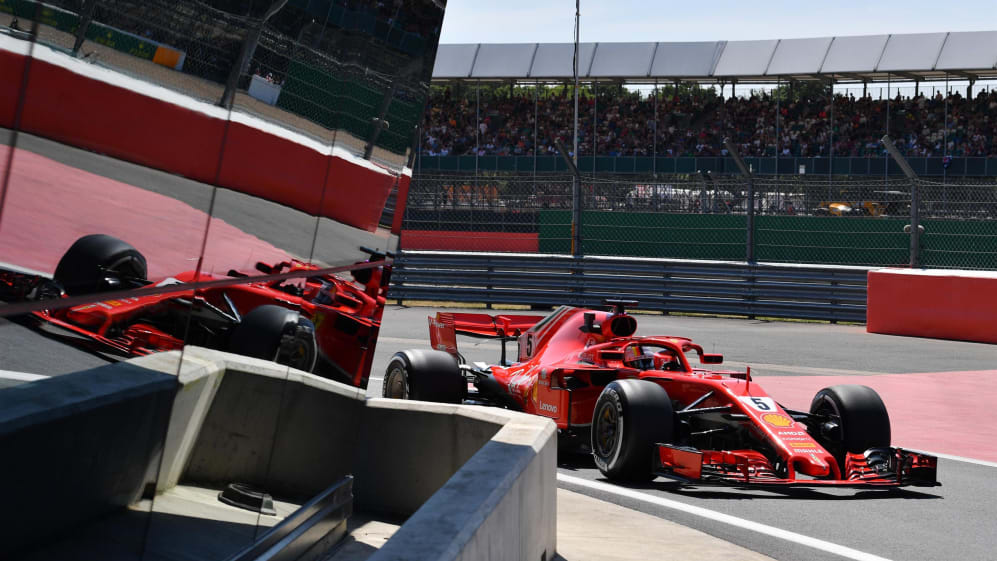 Magic is what Mercedes seem to have had around the Silverstone track in recent years, having taken pole and race victory at every British Grand Prix since 2013.
But after finishing the morning session half a second adrift of Lewis Hamilton – and with the other Mercedes of Valtteri Bottas in front of him as well – Vettel was sufficiently encouraged by Ferrari's running in FP2 to think that P1 in qualifying was, at least, on the cards. "That would be nice," he said. "For a change it seems like a good Friday."
If Vettel was to take pole, it would be the first for Ferrari at the British Grand Prix since Fernando Alonso headed the grid in 2012, while the Scuderia haven't won at the track since the Spaniard's 2011 triumph. After showing impressive pace on Friday, though, Vettel believes that, armed with his SF71H, he's well-placed to break Mercedes' Silverstone stranglehold.
"Historically it has not been a very strong track for us," he said. "But today has been a good start. Hopefully we can improve tomorrow and kill their magic."