Vettel and Hamilton loving 2017 rivalry and respect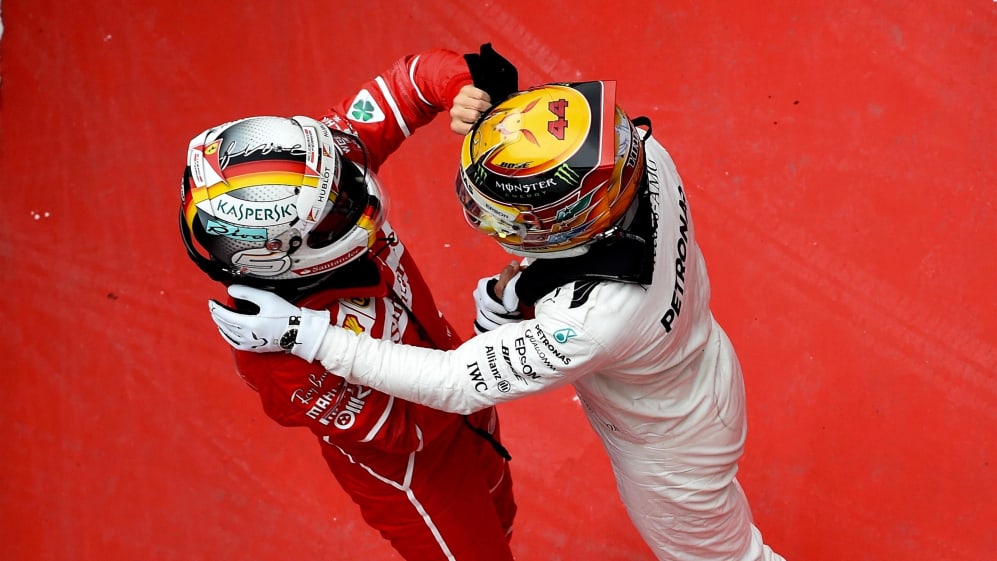 Sebastian Vettel and Lewis Hamilton say a 'strong' mutual connection is making their 2017 championship fight all the more enjoyable.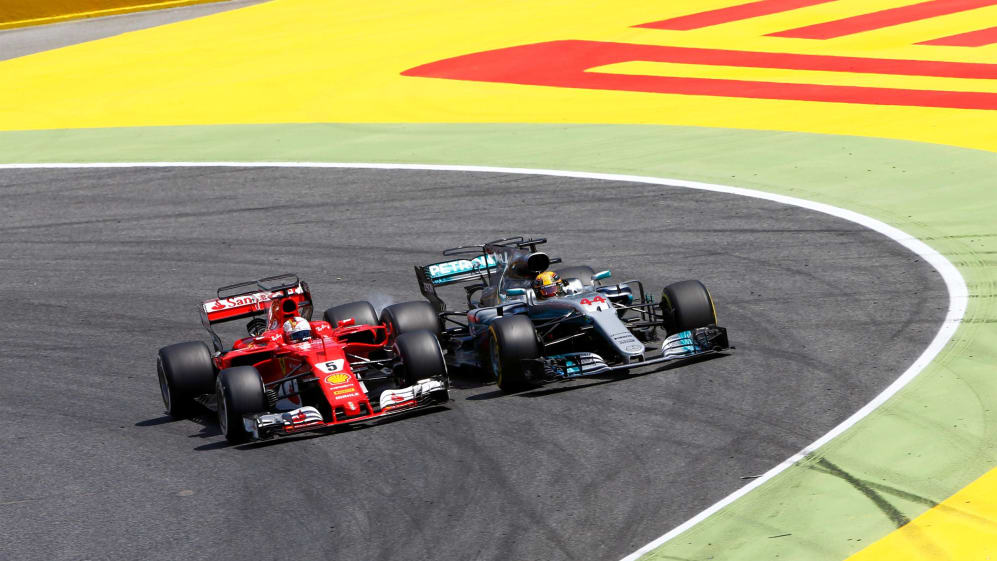 It was the rawest fight I can remember
The pair staged an epic fight for victory in Spain on Sunday, which included an ultra-close wheel-to-wheel moment at Turn 1 – an incident both men were able to joke about in the press conference afterward.
Vettel believes that dynamic owes to both men's appreciation of racing at the limit, and says it only heightens what could be the pair's first outright showdown for a world championship crown.
"I'm here to race – that's what I enjoy," Vettel said after Barcelona. "For sure I didn't want him to win, I wanted to be on top – but at the same point you have to respect if other people do a good job.
"Off track I don't see a reason why you can't have a genuinely good time… we're not best friends, we're very different. But I think we have a very strong connection.
"We both love racing – so does everyone on the grid. That's what should connect us."
Hamilton meanwhile labelled the race the 'rawest' he could remember in recent years, adding that is loving the challenge of taking on the four-time champion.
"I think it was the rawest fight I can remember having for some real time, which I loved," Hamilton said on Sunday.
"This is what the sport needs to be every single race for sure. This is why I race and this is what got me into racing in the beginning.
"To have that close battle with him, with a four-time champ, is awesome."
While Hamilton and Vettel have been in mutual title contention before, in 2010, they are yet to take each other on in a two-way showdown.
The pair have dominated much of the last decade of F1 racing, boasting 99 combined victories, 111 combined poles and 199 combined podiums since the start of 2007. In that time they have also won seven world championships, with Kimi Raikkonen, Jenson Button and Nico Rosberg the only other men to pick up world titles over the period.
WATCH: How strategy and fortune helped turn Spain Hamilton's way