Vettel 'annoyed' by late error in battle for pole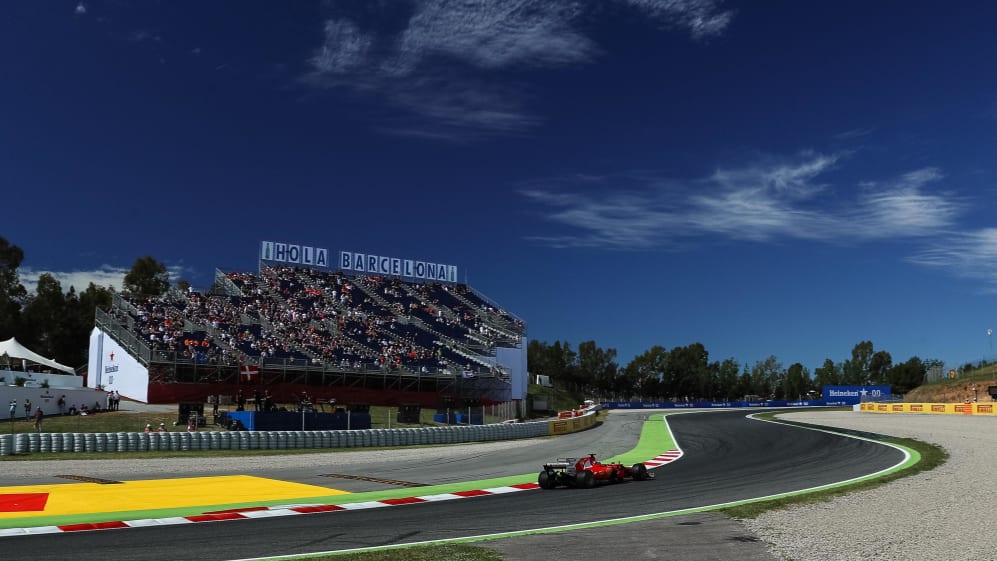 Sebastian Vettel has rued the last-gasp error he made in Saturday's qualifying session in Spain, saying it cost him a second pole position of the season.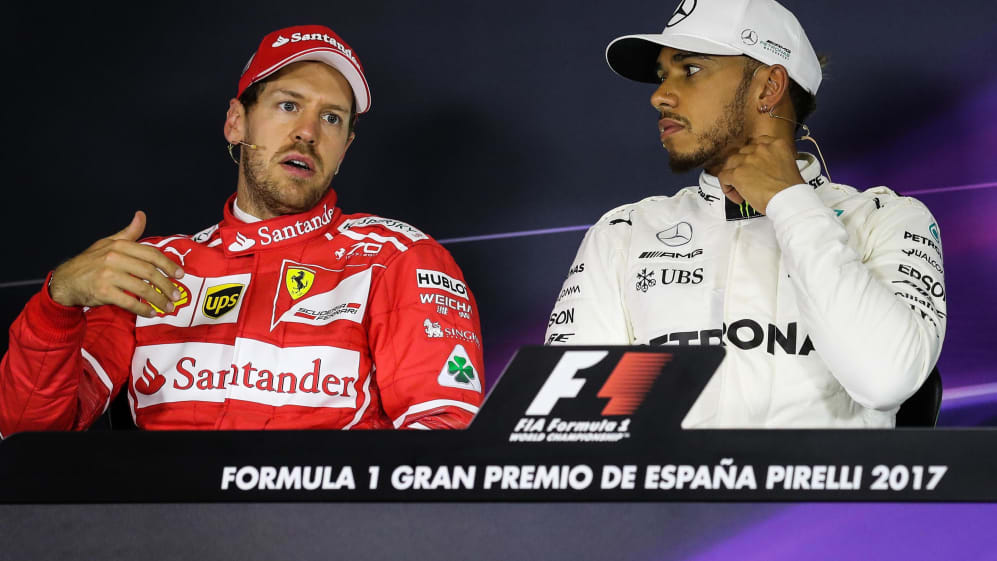 In terms of performance it's really close...
After two sectors of his final flying effort in Q3, the Ferrari star was on course to jump ahead of Lewis Hamilton and into P1, but after locking-up at the final chicane Vettel ended up crossing the line 0.051s down on the Briton in second.
Asked if it was that mistake that had made the crucial difference, the current world championship leader said: "I'm afraid it was. I don't know, I've been coming here a long time and I've done so many laps, but still the last chicane is a tricky one for me.
"My first Q3 run I wasn't entirely happy... I knew there was more. So the second run was really good – up to that final chicane.
"In the last corner I missed the braking point, and there you go. It's upsetting - things like that really annoy me, especially as the first run in Q3 didn't go as I wanted. And then this little mistake in the last corner, and pole is history."
That Vettel was able to take part in Q3 at all looked unlikely at one stage when the German – who had his power unit changed in rapid time ahead of qualifying after a potential anomaly was spotted in telemetry data - was slowed by a programming issue in Q1.
"I got the information to stop," Vettel explained. "A lot of lights were flashing! But I missed the last exit [at the side of the track] so knew that I would have to move the car a bit more – and then I suddenly got the information that I was okay again.
"In that mould the whole day unfolded. Always a bit of hiccups that in the end didn't allow me to get into my own rhythm."
Despite his disappointment at missing out on pole, Vettel says there is little to choose between Ferrari and Mercedes going into the race.
"I think in terms of performance it's really close," the four-time world champion said. "We will see in the race. I think looking after the tyres with the conditions will be key. Strategy, there should be some options so we will see.
"The plan for now is to go back and say thanks to all the guys [in the garage] because thanks to them I made it to qualifying and then we focus on the start, the beginning of the race and I think then we will see. I think it will be close.
"I need a perfect start, simple as that. There's a long way [to Turn 1] but I think the grip will be the same [on both sides of the grid]. I don't think it will be much different.
"There's a lot of racing series this weekend: you have the Porsche Cup, GP3, F2. Usually they put a lot of rubber down everywhere so I don't think that's a real disadvantage – and then as I said, I just need to do everything right and that's the best way to attack and defend."