Vettel apologises to Hamilton for pair's infamous Baku 2017 clash as he gets set for final F1 race weekend in Abu Dhabi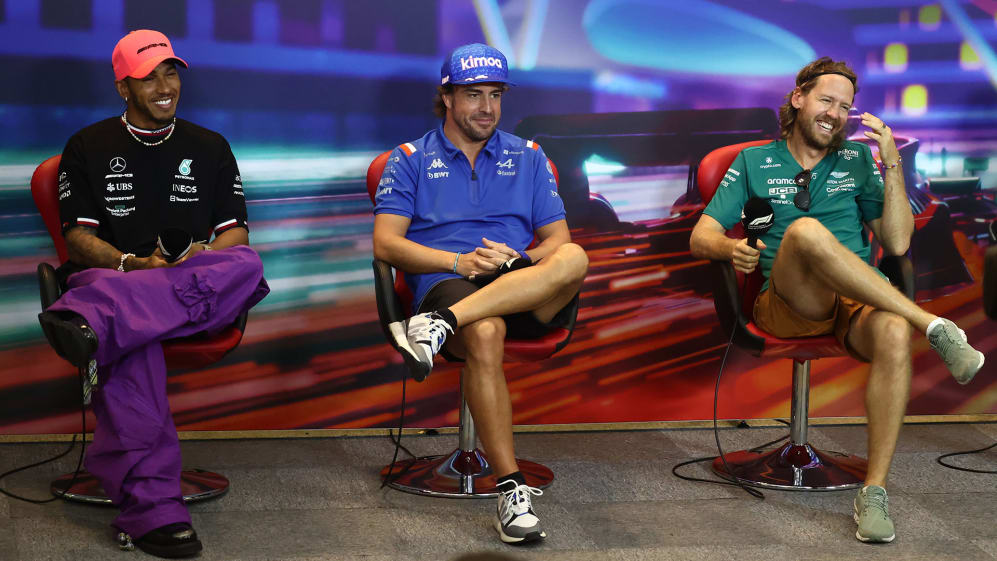 Ahead of his final race weekend in F1, Sebastian Vettel was in a reflective mood as he fulfilled his media duties in Abu Dhabi on Thursday, taking the opportunity to apologise to Lewis Hamilton for an incident during their F1 title battle some five years ago.
A four-time champion and winner of 53 Grands Prix, Vettel was joined by fellow F1 veterans Hamilton and Fernando Alonso in the pre-weekend drivers' press conference at the Yas Marina Circuit, during which there was an emphasis the German's upcoming retirement.
Asked to talk about his long-time rival, Hamilton jokingly described Vettel as "a bit of a nuisance", making reference to the 2017 and 2018 seasons – when then Ferrari driver Vettel pushed Mercedes man Hamilton for the title.
READ MORE: Hulkenberg to make full-time racing return to Formula 1 with Haas in 2023
It was during the 2017 campaign that a controversial banging of wheels occurred at the Azerbaijan Grand Prix, with Vettel reacting to what he felt was a brake test by side-swiping Hamilton's car – a move he was penalised for.
Just as Hamilton had started his recollections, Vettel jumped in to make a public apology for his actions in Baku, with the pair going on to explain how the moment made their relationship stronger in an enlightening back-and-forth exchange...
Vettel: "I'm actually quite sorry, it's your answer. I think Baku for me wasn't a great moment, because what I did wasn't right…"
Hamilton: "Sure."
Vettel: "But actually I think from that moment onwards…"
Hamilton: "Our friendship got better!"
Vettel: "Yeah, a lot better – so I don't want that to not happen, if you see what I mean."
Hamilton: "I agree, agree."
ANALYSIS: Why Haas split with Schumacher, how Hulkenberg got the nod – and why Steiner isn't worried about tension with Magnussen
Hamilton went on to add, turning to Vettel: "I think we've always had such great battles. I was just sitting here thinking, most drivers are coming back, he's coming back! You're probably going to come back! We're seeing other drivers coming back, so I'm sitting here kind of accepting that it's your last race, but you'll be back! Formula 1 has a way of sucking you back in, we've noticed that from so many other drivers."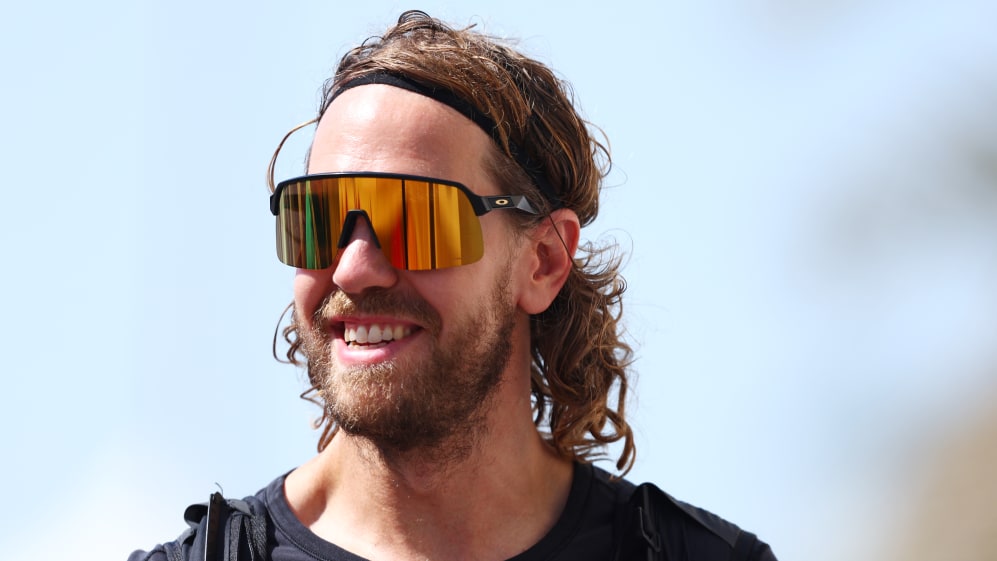 Hamilton and Vettel's discussion aside, the latter explained how he was feeling heading into the final race of his illustrious F1 career, reiterating that he has no regrets over the decision at this point.
"I don't know, maybe I should ask Fernando! He went through [retirement] already and he will go through it again, I guess, at some point," Vettel laughed, pointing to Alonso's departure from F1 at the end of 2018 and return for 2021.
"I feel okay. After so many years and races there's the routine of Thursday. I think it's difficult in a way to grasp, but I'm aware of what's happening and I'm happy about it – as far as I can be."
READ MORE: 'It's still work in progress' – Wolff keeping his feet on the ground after Brazil win as he insists Mercedes' recovery isn't complete
Pushed if he expects emotions to be running high over the weekend, he said: "We'll see. I guess it will be at some point a little bit different. It does feel a little bit different already today, even though, like I said, a lot of it is routine.
"How much and how different it will be, I don't know yet. I guess you have to ask me again – if you catch me!"