Vettel backs Ferrari strategy decision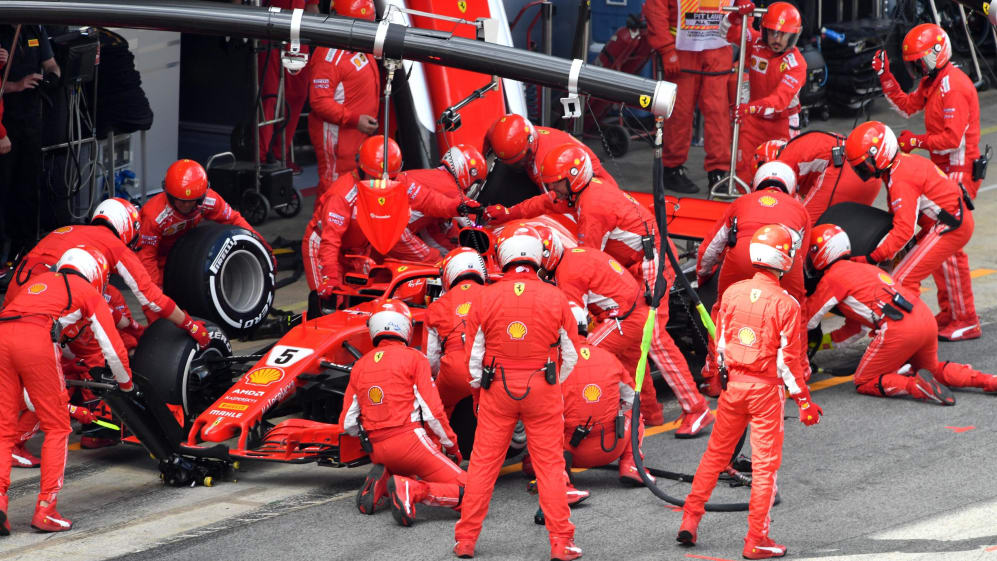 It might not have looked like the best option with hindsight, but Sebastian Vettel is insistent Ferrari's two-stop strategy was their best course of action in the Spanish Grand Prix…
The Ferrari driver made a brilliant getaway, picking up a tow off Valtteri Bottas before catapulting past into Turn 1 to run second behind race leader Lewis Hamilton.
He was on course to finish in P2 before Ferrari pitted him for a second time – while his immediate rivals all made a one-stop strategy work – and that dropped him to fourth.
Vettel explained that Ferrari had little option than to pit again, as the Prancing Horse simply could not use the tyres as efficiently as Mercedes and Red Bull.
"We couldn't make the tyres last so for us," said Vettel. "It was clear we had to come in again. I think it was the right thing to do.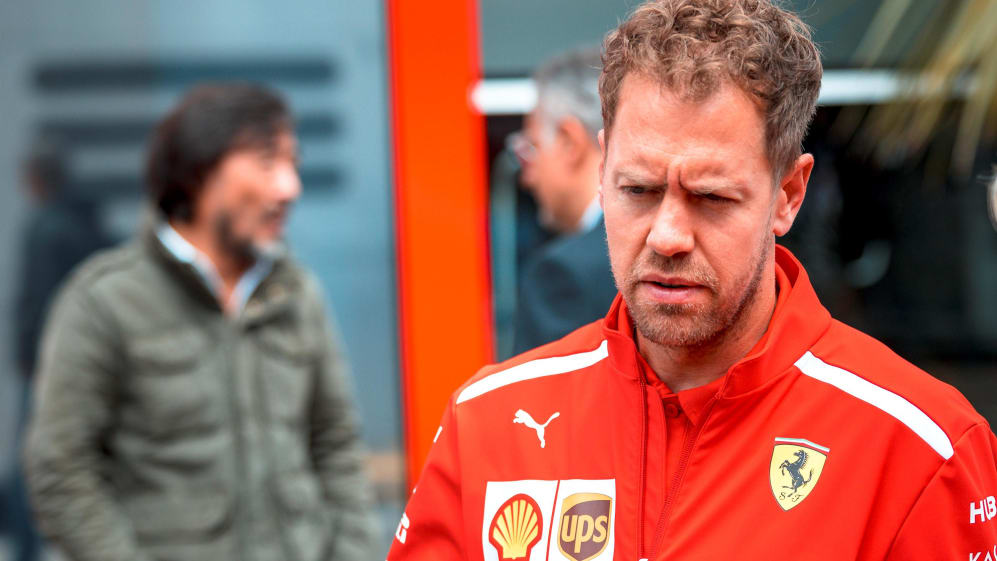 We need to make sure we address the problems that we have...
"If you look from outside it's easier, but inside the car, we were going through the tyres too quick. Therefore we were not able to stay out for another 23 laps. Even in the end, with a fresher set, I wasn't able to attack until the end."
Ferrari have had the best car so far this year, but Spain marked a turning point with Mercedes dominating throughout the weekend.
Vettel put their drop in form down to three things: speed, tyres – referring to the change in tread depth for this specific race – and reliability.
"First, we were not quick enough," said Vettel. "If we're not able to see that, we're more than blind because we didn't have the pace in the first stint.
"Second, I think we struggled a bit over the course of the weekend with the tyres. They changed but they changed for everyone. Our ambition needs to be that we're better off rather than worse off.
"Third, I think it was a poor weekend in terms of reliability. Kimi [Raikkonen] had an issue with the engine [on Friday], had to change the engine and obviously then retired in the race.
"I don't know what happened. Overall, there are three things we must be able to see. If we don't see those, there are no excuses.
"I've said many times this team is strong and we have a lot of potential, but we also need to make sure we address the problems that we have and work together in the same direction.
"The season so far has been positive for us. Today was not a good day but it's important to understand why.
"You look back and you understand what is missing in the preparation to the race, or this race, or the next races."
Ferrari surrendered the lead in the constructors' championship to Mercedes and now trail them by 27 points after five races. Vettel, meanwhile, lost ground to Hamilton and is now 17 points adrift.