Vettel: Bottas was as quick, if not quicker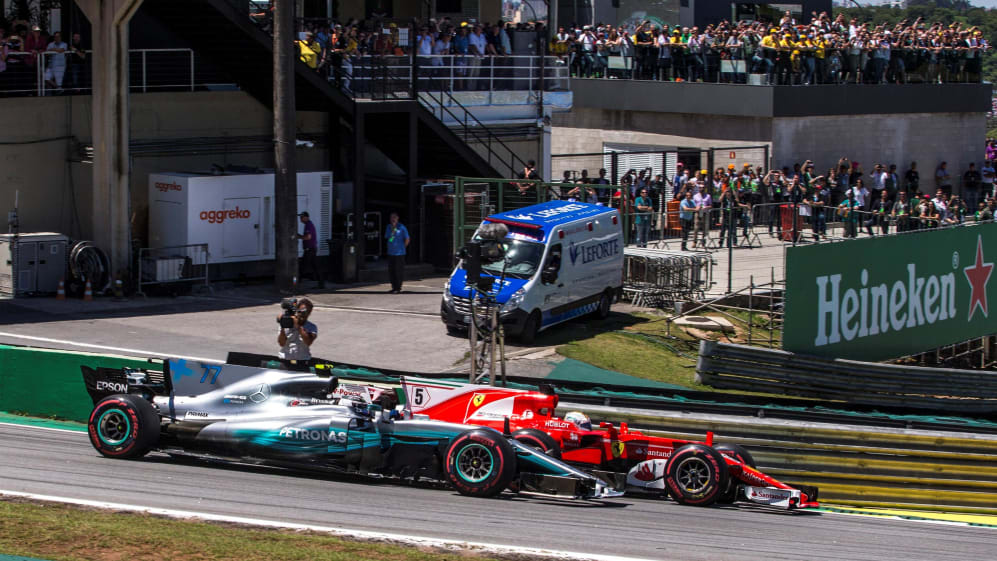 Sebastian Vettel admitted that getting ahead of Valtteri Bottas at the first corner in Brazil on Sunday was critical to his race victory, since there was so little to choose between the race pace of the Ferrari and the Mercedes.
Starting second on the grid alongside polesitter Bottas, Vettel made the better getaway, and though he controlled the race from the front thereafter, his lead was rarely more than the 2.7s advantage he held at the chequered flag.
"It might have looked (flawless) from the outside, but it wasn't that easy inside," said the German afterwards. "I was pushing all the way, I think Valtteri was as well.
"He was told to apply a lot of pressure – and he did. It was crucial to get ahead. After that it's fair enough to say maybe they were a bit quicker."
Also vital to Vettel's win – his third at Interlagos – was his slick pit stop, from which he emerged narrowly ahead of Bottas, Mercedes having tried and failed to get their man back in front using the undercut.
"They worked brilliantly," Vettel said of his crew. "I was really happy with my approach on the way in because I've had a couple of wobbles this year at times which doesn't help the guys if the car doesn't come in in perfect position.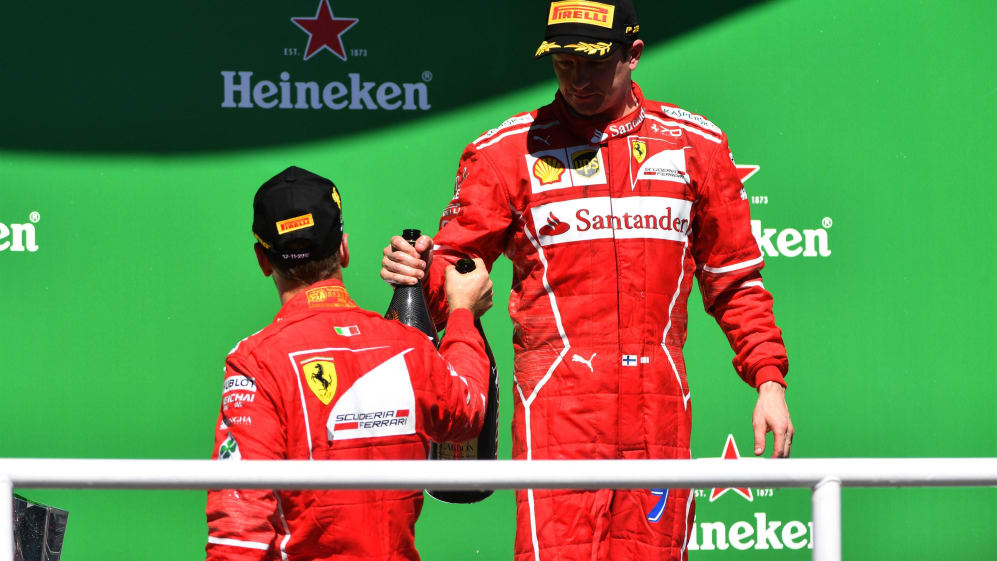 "But the stop was really quick, I got going, and I was told it was going to be really close. The pit exit was probably the most exciting corner – very close, but it was enough, so I'm happy it worked."
After that Vettel said he was better able to manage the gap to Bottas, enabling him to lead home a Ferrari one-three as team mate Kimi Raikkonen fended off the charging sister Mercedes of Lewis Hamilton to secure third.
"In those first laps of the second stint I was able to stretch a bit of a gap and control that until the end, but basically we had the same pace. The key was to make sure that in the middle sector we always got a gap, to make his life a little tougher. Fortunately he never got in range with DRS, never got close enough.
"Nevertheless it was really close and a tough one, but we nearly got both cars ahead (of Mercedes). It was close with Kimi and Valtteri, but both cars were on the podium so I'm very happy for the team."
The result means Vettel now heads Bottas by 22 points in the driver standings, making him the firm favourite to finish runner-up to Hamilton in the championship with just the final round in Abu Dhabi remaining.​