Vettel claims he was 'an easy target' in Mexico as Stroll says Aston Martin must understand 'dip in performance'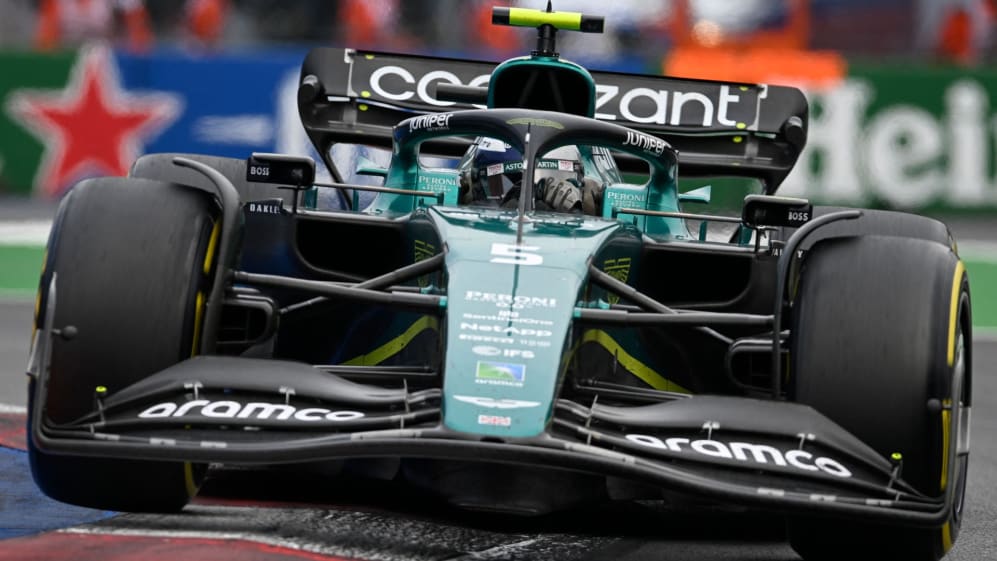 Aston Martin's run of three consecutive top-10 finishes came to an end at the Mexico City Grand Prix as Sebastian Vettel and Lance Stroll crossed the line in 14th and 15th respectively, leaving both drivers reflecting on a tough weekend in Mexico.
Both had made good starts to the race, with Vettel moving up two places to 14th by the end of Lap 1, a position he maintained until the first round of pit stops. The four-time world champion then pitted for the medium tyre after doing 38 laps on the softs.
Vettel then began to make his way through the field but struggled towards the end of the race, with drivers on the softs tyre overtaking him – leaving him to finish the race in 14th. After the race, Vettel revealed why he felt he was an "easy target".
READ MORE: Vandoorne to join Aston Martin as test and reserve driver for 2023 season
"Overall, we were just a little bit too slow today," said Vettel. "At the start of the race, I could hold on to the cars in front of me, but then I was a bit unlucky to get tangled up with Yuki [Tsunoda]. His car was damaged, and he came back onto the track right in front of me [and] I lost too much time and was an easy target for the others.
"The car did not feel too great, and the afternoon was a bit of a struggle, but luckily, we did not lose too much ground in the fight for sixth in the constructors' championship."
Team mate Stroll made up the most places on Lap 1 – going from 20th to 15th – before becoming engaged in a battle with Pierre Gasly, which saw the AlphaTauri driver given a five-second penalty for forcing Stroll off the track. However, the Canadian didn't believe that incident had an impact on his race.
"The start was great; it was definitely the highlight of the race," said Stroll. "On the move with Pierre [Gasly], he braked late, passed me but did not give me any room. However, it would not have really changed our day if that had not happened.
READ MORE: 6 Winners and 5 Losers from the Mexico City Grand Prix – Who left the Autodromo Hermanos Rodriguez on a high?
"There were fun moments out there passing other cars, but we struggled a lot with our pace and the tyres. We will try to understand this dip in performance and see how we can make progress to maximise the final two races of the season."
Aston Martin now head to Brazil four points behind Alfa Romeo in the battle for sixth in the constructors' standings.