Feature
6 Winners and 5 Losers from the Mexico City Grand Prix – Who left the Autodromo Hermanos Rodriguez on a high?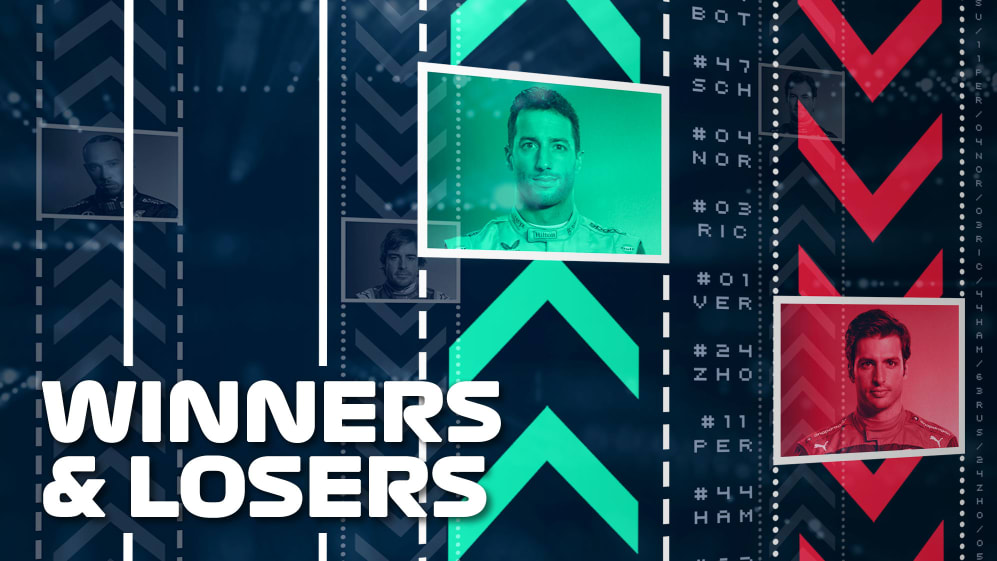 Max Verstappen continued his stunning form as he snatched the record for most wins in a season at the Mexico City Grand Prix. But while the Dutchman was all smiles, it was less fun for others. We've picked out six winners and five losers from the Autodromo Hermanos Rodriguez.
Winner: Max Verstappen
Max Verstappen's utter dominance of the 2022 Formula 1 season continued at Mexico, as he won the event for the fourth time in five years to secure a record 14th win of the season.
The Red Bull driver, who wrapped up his second world title in Japan, also broke the record for most points in a season (Lewis Hamilton scored 413 in 2019) as he moved on to 416, just 31 short of Mercedes' total tally for 2022.
READ MORE: 'I never thought I'd be able to win 14 races in a year' says record-breaker Verstappen in Mexico
His triumph tied Red Bull's team record of 19 consecutive races on the podium (set across 2010-2011) and was the first win for a pole-sitter in Mexico for five years.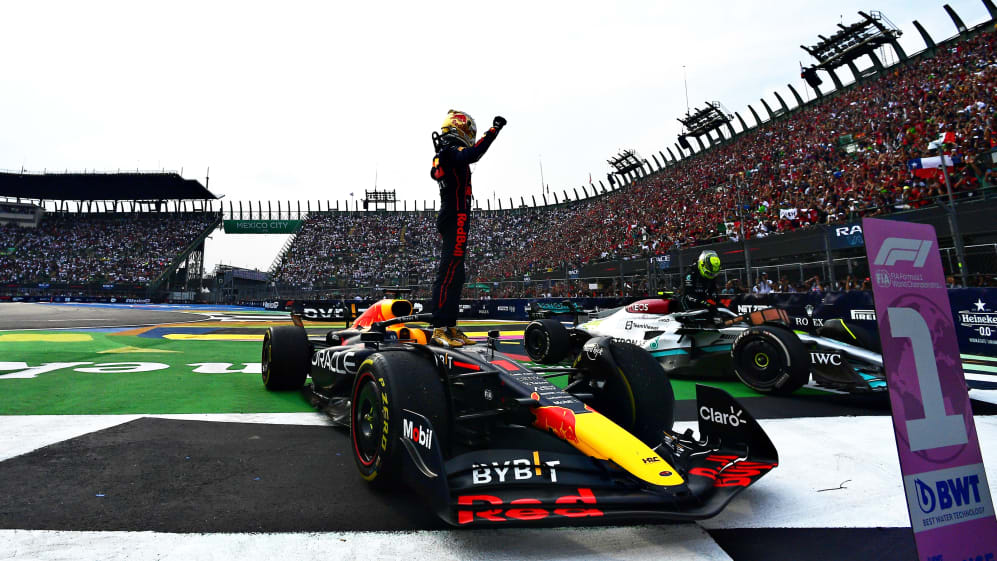 Losers: Ferrari
Ferrari finished fifth and sixth in Mexico through Carlos Sainz and Charles Leclerc for the second year in a row, though this time it was Sainz who finished ahead.
While it was Sainz's best finish in Mexico – and the first time he has got beyond the second lap since Singapore – this was a disappointing performance from the Scuderia, who were never in the hunt for a podium, let alone a win.
They are now just 40 points clear of Mercedes with two races to go in the fight for second in the constructors' championship.
READ MORE: 'It was really lonely' – Leclerc and Sainz reflect on disappointing outing for Ferrari in Mexico
Winner: Lewis Hamilton
Lewis Hamilton may not have secured his first win of the season – and thus continuing a record that has seen him triumph at least once in every campaign he has contested since his debut in 2007 – but it was the closest he's come all year.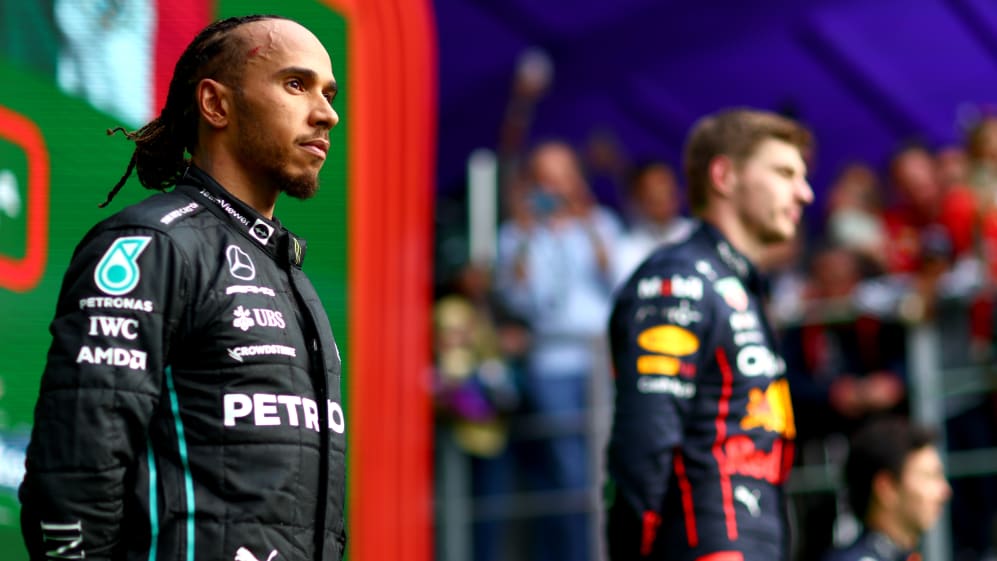 Second was his eighth podium of the season and second P2 in a row, helping him move into fifth in the drivers' championship, 15 points adrift of Mercedes team mate George Russell.
Only Verstappen and Charles Leclerc have outscored him since the Canadian Grand Prix, 12 races ago.
READ MORE: 'We know where we need to improve' says Hamilton after P2 in Mexico
Loser: Yuki Tsunoda
A great start put Yuki Tsunoda in a position to score points in 11th, splitting the McLarens, with the Japanese racer showing very strong pace on the soft compound.
The AlphaTauri driver was just as strong on the mediums, but a collision with Daniel Ricciardo – who was handed a 10-second time penalty – ultimately forced his retirement.
It was Tsunoda's fifth retirement of the season and with team mate Pierre Gasly failing to score, too, it dented the Italian squad's hopes of challenging Haas for P8 in the constructors'.
Winners: Mercedes
This was one of Mercedes' most competitive performances of the season, the Silver Arrows demonstrating the pace to challenge Red Bull for victory.
While they ultimately missed out and failed to get two cars on the podium despite starting second and third, it's clear their relentless development push is paying dividends.
FACTS AND STATS: Verstappen sets new season records for points and wins
George Russell nabbed the fastest lap of the race in the closing stages, giving them a healthy points haul that raises hopes they may be able to snatch P2 from Ferrari in the constructors'.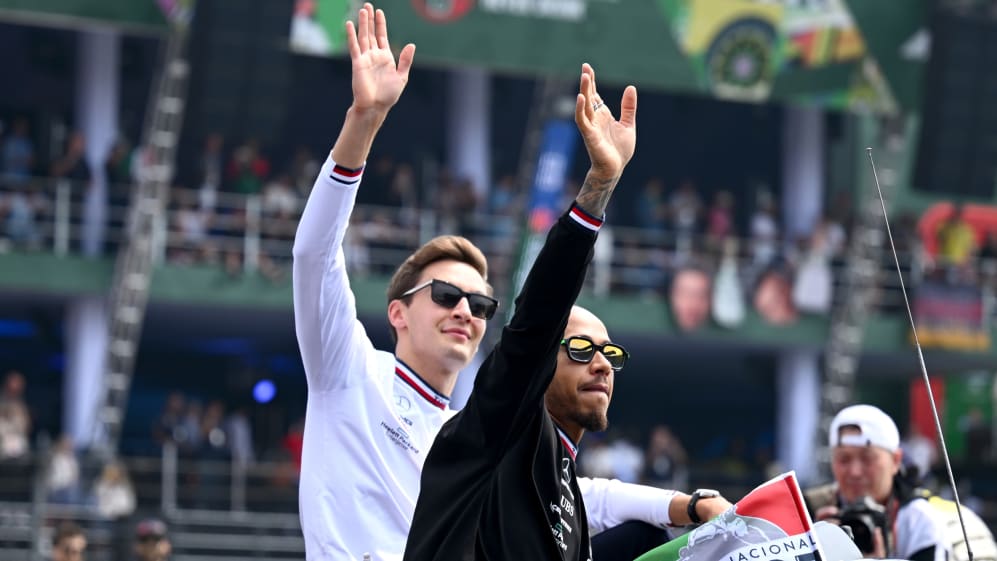 Loser: Fernando Alonso
Not for the first time in 2022, Fernando Alonso suffered a mechanical issue that dropped him out of the points, the Spaniard failing to see the chequered flag for the fifth time this season.
The Alpine driver reckons these types of issues have cost him 70 points, which would put him seventh in the drivers' championship, 40 clear of Lando Norris.
His DNF meant McLaren close to within seven points in the fight for P4 in the championship with two races to go.
READ MORE: 'I wish it was like this more often' – Ricciardo delighted with P7 finish as he explains Tsunoda crash
Winner: Daniel Ricciardo
His collision with Tsunoda aside, this was one of Daniel Ricciardo's finest performances of the year. A strong and long opening stint opened the door for him to try the soft for the run to the flag – and it paid off handsomely.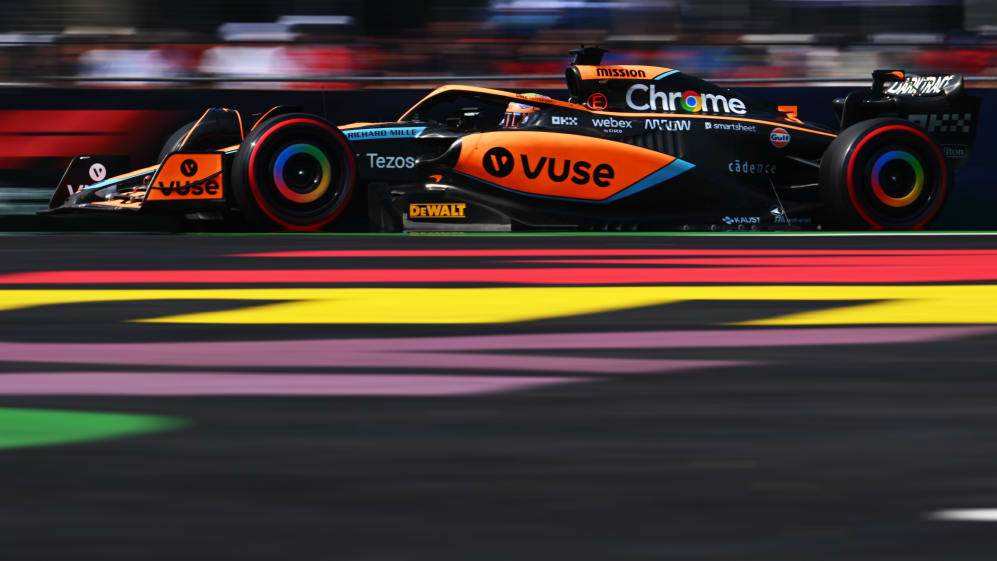 He was able to claw his way into the points and up to seventh, before building a lead big enough to negate his 10-second penalty for the collision with Tsunoda.
It was only his second points finish in the last eight races and a stark reminder that on his day, Ricciardo still has what it takes to compete at the highest level in F1.
MONDAY MORNING DEBRIEF: How cunning strategy allowed us to see Ricciardo back at his best in Mexico
Losers: Haas
Mick Schumacher's best lap in qualifying, which before it was deleted for track limits was comfortably good enough for the top 10, showed that Haas have improved their one-lap pace.
But they were nowhere on Sunday, with neither Schumacher nor team mate Kevin Magnussen having the performance to come close to challenging for a point.
It means they remain just one point clear of AlphaTauri and 13 adrift of Aston Martin in the fight for seventh in the constructors' championship.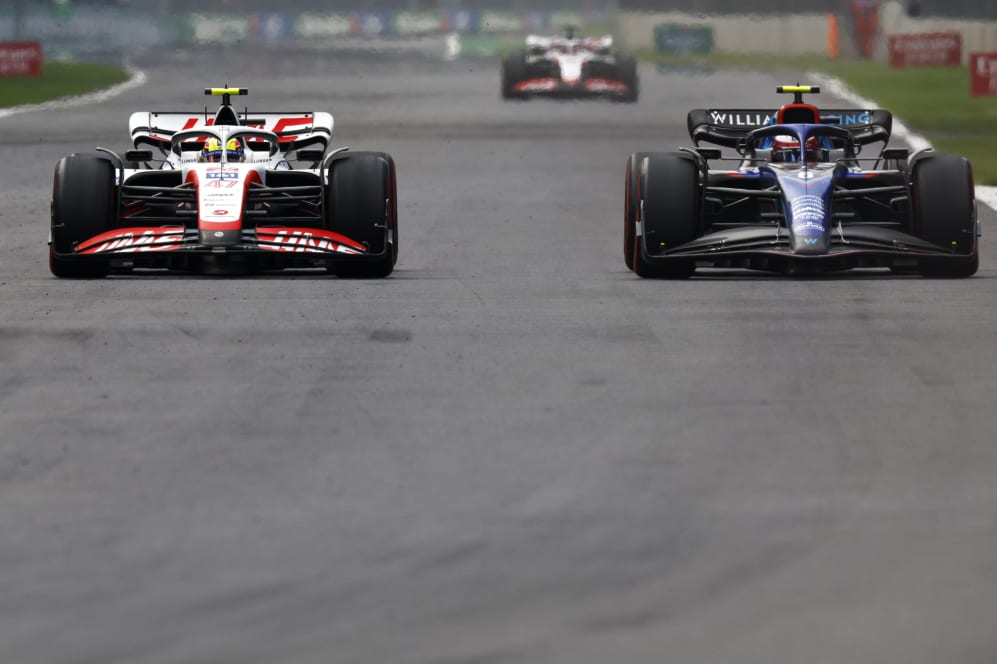 Winner: Sergio Perez
An electrical issue hampered Sergio Perez in qualifying on home soil, but he lifted himself into a podium position in the race.
And while the Mexican didn't challenge for the win he so craves, a second successive podium here delighted his faithful fans – and his father, who was living his best life celebrating!
The decent points haul moves him back into second in the drivers' championship, five points clear of Ferrari's Charles Leclerc with just two races to go.
READ MORE: 'I obviously wanted more' – Perez disappointed to miss out on home victory in Mexico after P3 finish
Losers: Aston Martin
Aston Martin's run of three races in the points came to a stuttering end as the green cars lacked the performance to fight at the sharp end.
Both Sebastian Vettel and Lance Stroll lamented a lack of grip, the duo sliding around through the weekend and failing to wrestle complete control of the AMR22.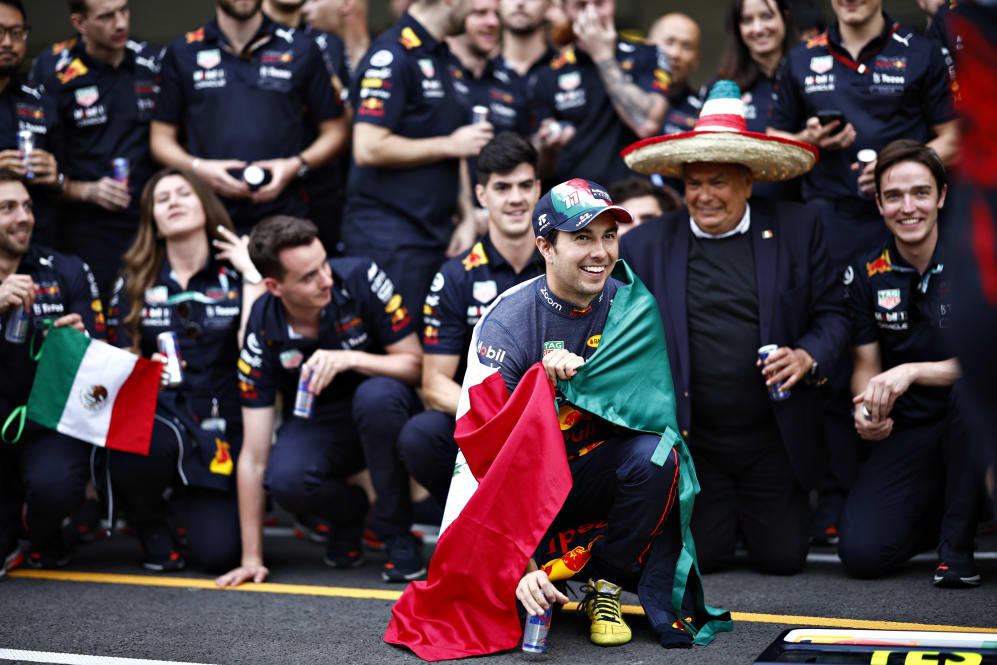 They trail Alfa Romeo by four points in the fight for P6 in the constructors' championship.
Winner: Valtteri Bottas
Valtteri Bottas smashed it out of the park in qualifying, the Finn making the most of an upgraded Alfa Romeo to comfortably qualify inside the top six.
However, a poor start saw him lose two places and crucially fall behind the slower Alpine of Alonso, which hampered his early progress.
READ MORE: Bottas was 'hoping for more' from Mexico despite ending 10-race scoring drought
That said, he did manage to hold off Pierre Gasly in the closing stages to salvage a point, ending a run of 10 races without a top 10 finish.