Vettel credits Aston Martin upgrades for 'best Friday' as he targets consecutive Q3 appearances
Sebastian Vettel is yet to score a point as an Aston Martin driver. But after his AMR21 was fitted with the upgrade in Barcelona that team mate Lance Stroll debuted at Portimao, Vettel was left hailing his best Friday for the team – and targeting his second consecutive Q3 appearance.
Aston Martin's upgrade to the AMR21 focused on tweaks to the front wing, barge board and floor, with Stroll having been the first of the team's drivers to use it at the Portuguese Grand Prix. But after his first day running the package on the Friday of the Spanish Grand Prix weekend, Vettel was left encouraged after finishing Free Practice 1 in P8 – and FP2 in P11.
FP2: Hamilton sets second practice pace in Spain, ahead of Bottas and Leclerc
"I think it's fair to say it probably was our best Friday," said Vettel. "I was happier with the car. Obviously it's a different track, different conditions but I think I generally felt a lot more at home, it seems to improve.
"Obviously it's very tight, it's hard to say where we are going to be tomorrow, but I think we need to look overnight what else we can find and then hopefully we can squeeze a couple of extra tenths.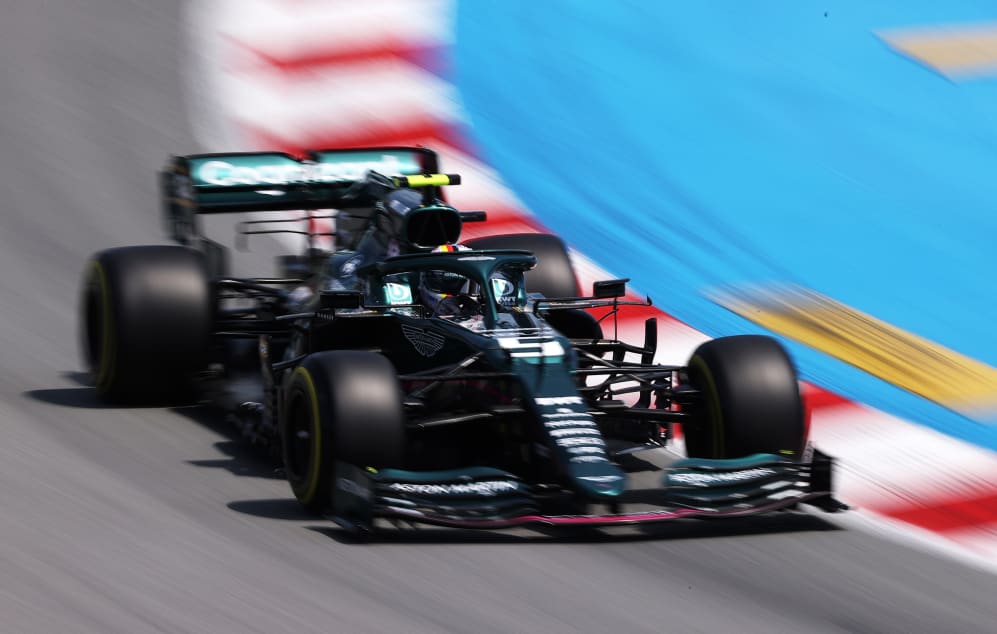 "Absolutely," Vettel replied, when asked if he could feel the benefits of the upgrade package. "I think it's a step forward, so it's good to tick that off and now as I said, we'll try and improve the package where we are now. The midfield is very tight so everything we can find will work in our favour. It's a long race as well, tough on the tyres, so lots of stuff to do for tonight."
Despite not running the upgrade package last week, Vettel still managed to make his first Q3 appearance since the 2020 British Grand Prix, back when he was a Ferrari driver.
READ MORE: 'Amazing' McLaren and Ferrari progress puts pressure on us and Red Bull, says Hamilton
And Vettel was hopeful of making consecutive Q3 appearance this weekend – although the four-time champion admitted to being wary of the tight battle in the midfield, with one second having covered Lewis Hamilton in P1 to Vettel's team mate Lance Stroll in P14 in Free Practice 2.
"I think [Q3 is] sort of the region we are targeting for and I think if anything goes well then we might get in that region," said Vettel. "But it's going to be, as I said, very, very tight; there's a lot of cars fighting for these spots, so we'll just look on ourselves, what we can do better for tomorrow and that's maximising our chance also for Q3."