Vettel dedicates victory to fans after 'difficult' few weeks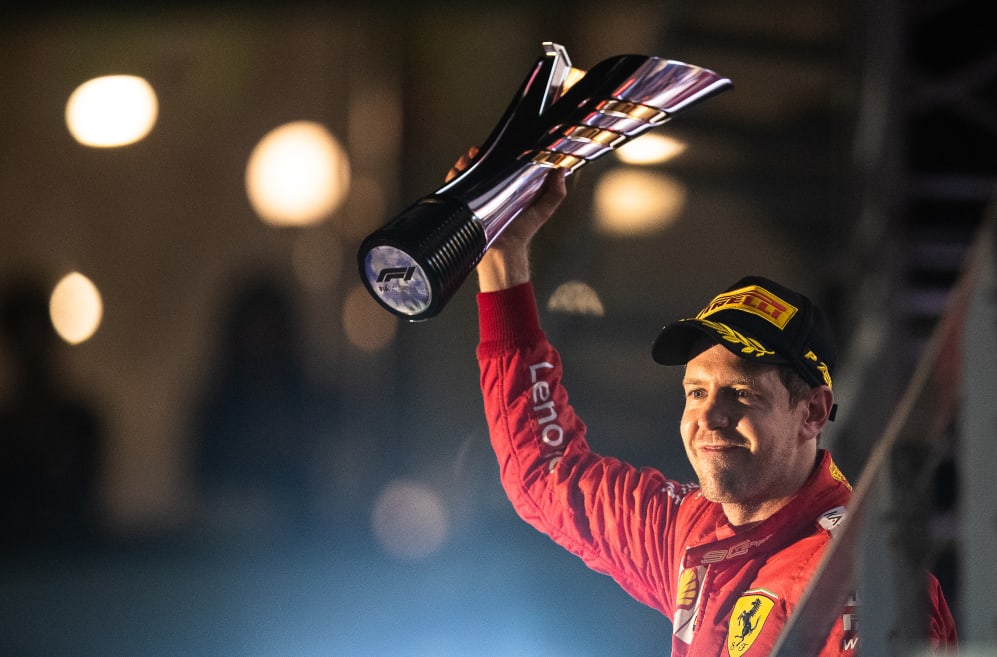 392 days – that was how long Sebastian Vettel had gone without a win when he woke up on Sunday morning in Singapore. But victory #53 of the German's career was surely one of the sweetest, as Ferrari's Singapore Grand Prix strategy played perfectly into his hands, allowing him to take his first win in over a year – and a win he was quick to dedicate to his fans after a tough few weeks.
Vettel arrived in Singapore on the back foot, having lost out to team mate Charles Leclerc in Belgium, before sabotaging his own race with a spin in Italy, to finish 13th as Leclerc secured his second straight victory.
READ MORE: Opportunistic Vettel snatches Singapore victory to end barren run
But an early pit stop from P3 in the Singapore Grand Prix – the position he'd started in, after Leclerc had secured his third straight pole position on Saturday – allowed Vettel to undercut his team mate and Lewis Hamilton in front, leaving the German with a net lead that he held onto – much to the displeasure of an exasperated Leclerc – through three Safety Car periods to claim his first win of the season.
And ahead of an understandably emotional podium appearance, Vettel was quick to thank the fans.
"The last couple of weeks have been not the best," he said, "but it's been incredible, to be honest, to get so much support, so many letters, so many nice messages, people telling their own stories when things might not go well and so on so it gave me a lot of strength, belief, and I tried to put it all into the track today, into the car and it's nice when it pays off.
The start of the season's been difficult for us, but in recent weeks I think we started to come alive
"It was a very late call obviously [to pit]," said Vettel, when asked about his Lap 19 stop. "I thought it was a bit early because I wasn't sure whether we could make the tyres last in the second stint but obviously I gave it everything in the outlap because I saw the two cars in front of me not pitting
"Then it's been quite busy managing the tyres, going through traffic. I was trying to go through and slice through as quick as I can maybe to get a cushion and control it at the end.
"The car was getting better and better, was tricky at the restarts with cold tyres but as first car you have a bit of an advantage."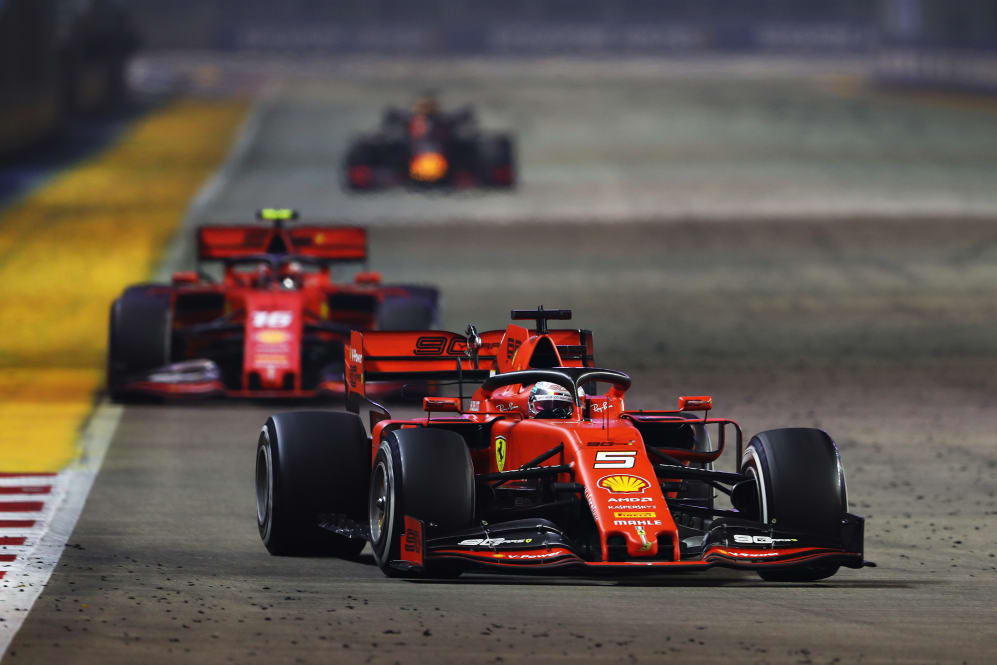 Vettel also paid tribute to Ferrari's engineers, whose floor and front wing upgrade for Singapore has appeared to have transformed the SF90 into the car to beat, allowing Ferrari to take their third win in a row – the first time they'd achieved that feat since 2008.
"Big congratulations to the team," said Vettel. "Obviously, the start of the season's been difficult for us, but in recent weeks I think we started to come alive. So really proud of everyone's work back home."
Vettel's first win of 2019 sees him close back up to Leclerc and Red Bull's Max Verstappen in the drivers' standings, with just six points separating Vettel in fifth place from the third and fourth-placed pair, who are tied on 200 points.
2019
Championship standings after Singapore
POSITION
POINTS

1

Lewis

Hamilton

Mercedes

296

2

Valtteri

Bottas

Mercedes

231

3

Charles

Leclerc

Ferrari

200

4

Max

Verstappen

Red Bull Racing

200

5

Sebastian

Vettel

Ferrari

194