Vettel excited for race, despite 'peaking too early' in qualifying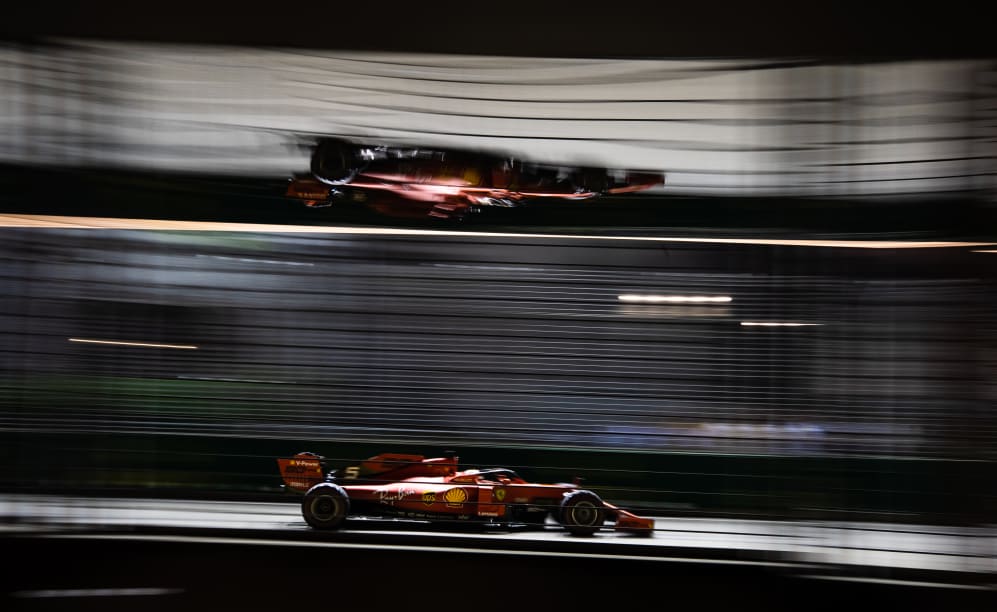 Denied their second one-two of the season in qualifying, Ferrari nevertheless have plenty of reasons to look forward to Sunday's Singapore Grand Prix, with Sebastian Vettel confident of mounting a serious challenge – even if he missed out on a chance to join team mate Charles Leclerc on the front row.
It was Lewis Hamilton who spoiled the Scuderia's party at Marina Bay, having split the Ferraris with a Q3 lap to go second – just 0.029s faster than Vettel – on Saturday. Vettel had a "tiny wobble", which caused him to abort his last flying lap, but still expects a strong performance from the Scuderia in the race.
REPORT AND HIGHLIGHTS: Rapid Leclerc takes shock Ferrari pole in Singapore ahead of Hamilton
"The final attempt should've been better," said Vettel after qualifying. "Overall the car was making sense, I was feeling good and I was able to improve run by run, so maybe I peaked a bit too early – I think the track was probably a bit faster at the end.
"Obviously we had a tiny wobble so [there was] no point finishing the lap because I was already quite a bit behind, but yeah, puts us in a good position for tomorrow," he added.
Vettel wasn't the only driver to make a mistake on his qualifying lap, team mate Leclerc admitting he did so three times and McLaren's Lando Norris calling his mistake a "brain fade", and the four-time champion remains confident that Ferrari's pace should pay dividends on Sunday.
"Absolutely, I mean yesterday it didn't look at all like that, I think yesterday was maybe not the cleanest day, plus we were able to trim the balance today so it came towards us.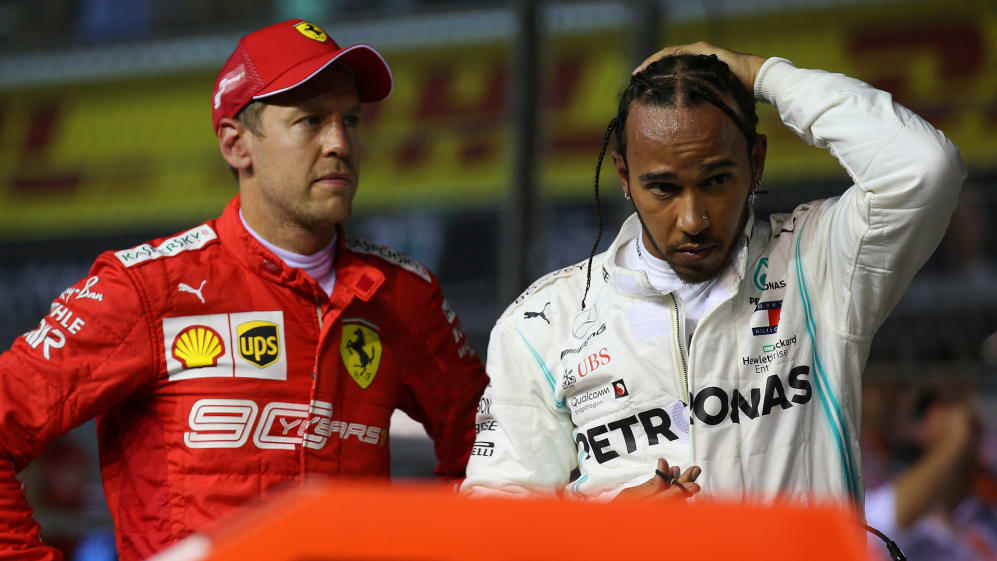 "If it's the same feeling in the car as it was today, then the race pace will be a lot better than yesterday, which I think we will also need because yesterday we were quite a bit slower than Mercedes and Red Bull," he said.
And while he missed out on pole, out-qualified by team mate Leclerc for the eighth race running, Team Principal Mattia Binotto had words of support for Vettel.
READ MORE: Hamilton shocked at Ferrari's Singapore speed, but confident of victory fight
"I think [it's] a shame for him because he did a fantastic first attempt, first run, I think he was doing well in the second up to the last sector… but overall I think he has proved again today that he can be very fast and that is important.
"He could've done better, but I think it's important for him to know that he can be very, very fast. He knows, but it's a matter of confidence."
Vettel, of course, has solid form when it comes to the Singapore Grand Prix. No other driver has had as many podium finishes – seven – here. And only Hamilton has matched his four victories around the famous floodlit streets.