Report
Vettel fastest at lunch as McLaren struggle in Barcelona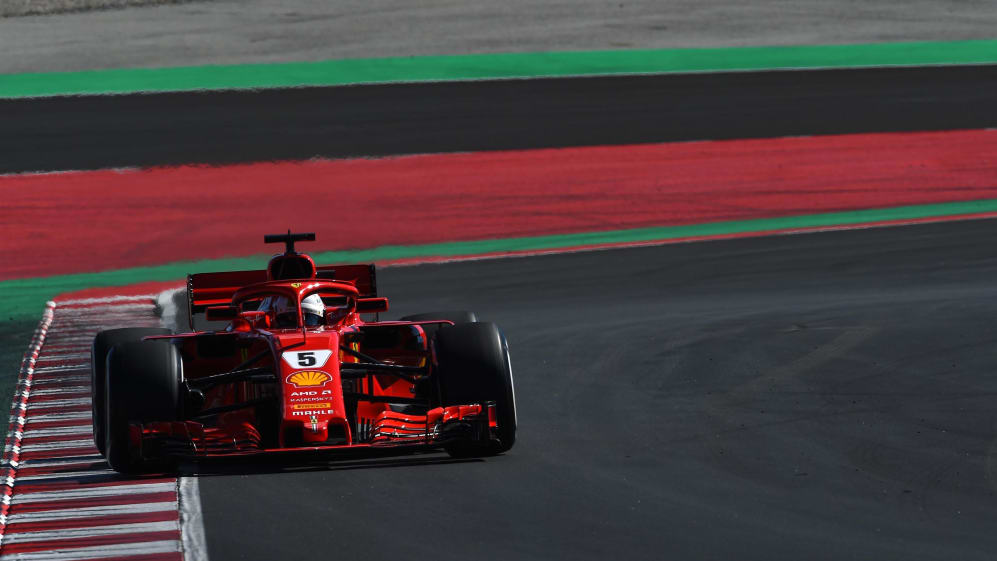 It was straight down to business for Formula 1 teams on the opening day of the second pre-season test in Barcelona, as they looked to make the most of bright and dry conditions.
Running was limited last week as severe weather swept through Europe and that meant teams have needed to intensify their testing programmes this week to make up for lost time.
It was a productive morning for Mercedes, Ferrari and Red Bull with the trio clocking up more than 80 laps apiece.
Valtteri Bottas was the early leader for the Silver Arrows, but he was displaced by Ferrari's Sebastian Vettel in the final hour before the lunch break.
There was frustration at the other end of the pits, as Stoffel Vandoorne's McLaren experienced a power shutdown that confined him to the garage for most of the morning.
However, McLaren managed to get him out for a couple of installation laps just before the chequered flag fell for lunch.
Reigning world champion Lewis Hamilton is expected to take over from Bottas at Mercedes this afternoon, with Carlos Sainz swapping with Nico Hulkenberg at Renault and Lance Stroll stepping in for Sergey Sirotkin at Williams.
You can follow minute-by-minute Live Timing from pre-season testing on the Official F1 App. For more information, click here.