Vettel feels need to 'protect' Ferrari over latest failure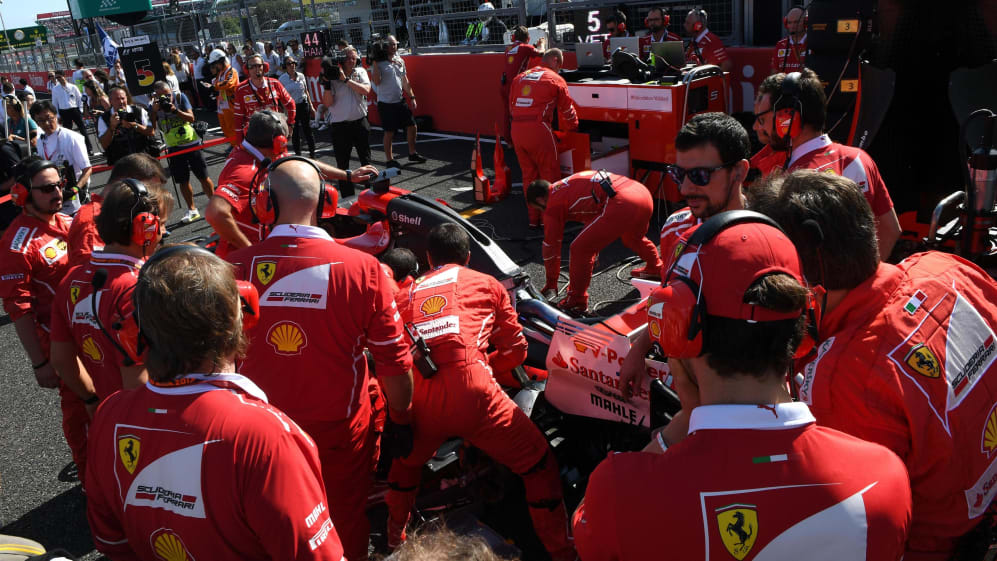 Sebastian Vettel says he feels the need to 'protect' Ferrari from further criticism after his title bid was hit by more reliability woes in Japan.
A week on from the power unit problems that consigned the German to the back of the grid and prevented team mate Kimi Raikkonen from taking the start in Malaysia, Vettel was forced to retire his SF70H after just four laps at Suzuka following a spark plug failure.
Lewis Hamilton's subsequent victory lifted the Briton 59 points clear of Vettel in the championship standings with just four races to go, but while the four-time world champion says criticism of Ferrari is to be expected, he thinks it needs to be put in perspective.
"It's normal you're critical, especially if things go wrong, it's part of our job," said Vettel. "I feel I need to protect them [the team] - we've done an incredible job so far.
"It is obviously a pity the last two races with the reliability issues, but you know, it's like that sometimes. Of course it hurts, and we're all disappointed.
"But now we need to get back, get some rest and then go flat-out for the last four races and see what happens."
With Hamilton's victory and his own DNF, Vettel's title hopes are now out of his own hands, though the German refused to write off his chance of securing what would be a fifth title this season.
"We still have a chance, but yeah, obviously it's not as much in our control as we'd like," said Vettel. "Overall the team is in a good way and we are improving race by race.
"We've gone a lot further than people thought. So, there's also some positives.
"But, now you don't look at the positives, because it's not the day to look at positives."
Vettel has won just one of the last ten races, with Hamilton scooping victory six times during the same period. What's more the Briton has won four of the five races held in Austin – the next venue on the calendar. If he wins again this year, Vettel must finish inside the top five to prevent Hamilton lifting the crown in the USA.