Vettel hails Ferrari 'team effort' 40 years after Villeneuve win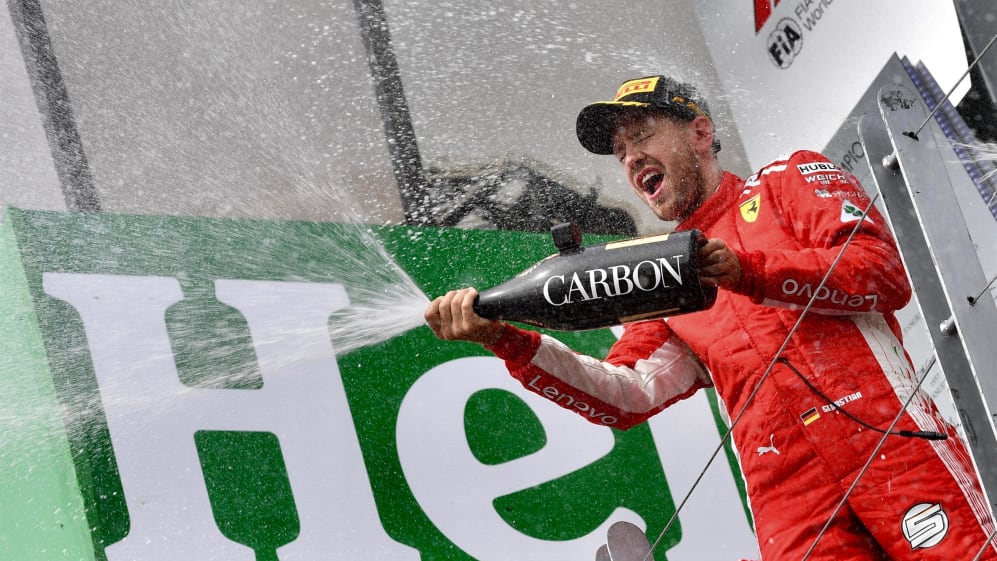 Sebastian Vettel lauded his Ferrari colleagues after winning the Canadian Grand Prix on Sunday – 40 years on from Gilles Villeneuve's triumph for the Scuderia at the circuit which now bears his name.
With Gilles' son Jacques having demonstrated his father's race-winning Ferrari 312T3 just prior to the race, Vettel proceeded to dominate from lights to flag in Montreal, giving the team their first Canadian win since Michael Schumacher in 2004.
"Like every Grand Prix, there's no one person to dedicate it to," said Vettel. "I dedicate it today to the team, to the guys in Maranello, and to the Canadian fans and the Canadian tifosi. I think they've been waiting long enough for Ferrari to do well here.
"Forty years after Gilles won his Grand Prix here, I think it's great to show that Ferrari is still alive, still there, winning races. I'm just extremely proud to become part of that story, step by step, and hopefully a bit more in the future."
Starting from pole, Vettel led away at the start and was never headed as he controlled the race from the front to finish over seven seconds clear of Mercedes' Valtteri Bottas. However, he refused to describe his 50th F1 victory as 'easy'.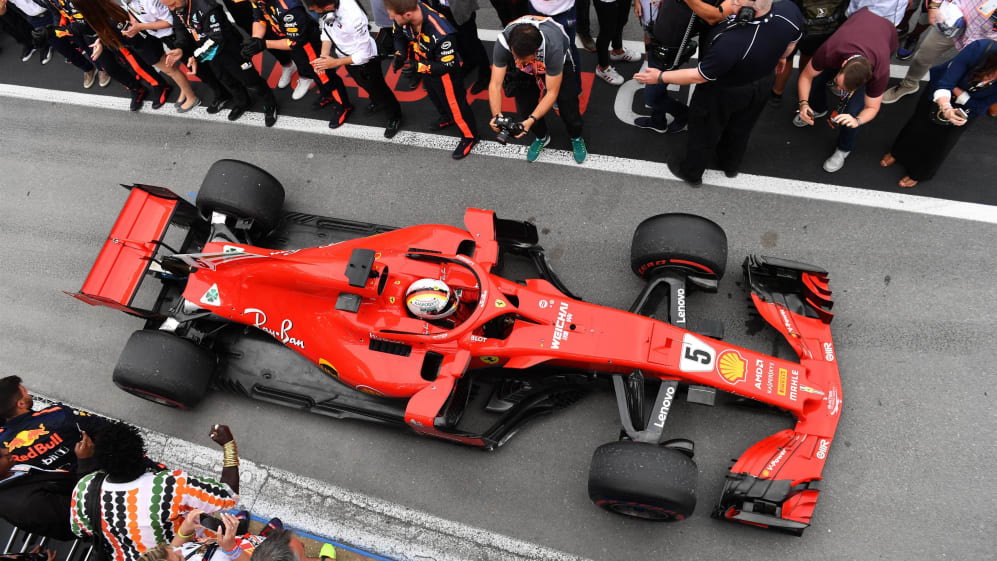 "No, it's never easy," said the four-time champion. "In the middle of the race, I think after the stop, we had a sequence of… I don't know, I had to change a lot of things on the steering wheel.
"At some point I was saying 'Okay, when am I allowed to drive again?' I was looking down, changing something, then looking back. Obviously we were managing some things in the background."
But that didn't stop Vettel singing the praises of his SF71H and its upgraded power unit, after it carried him back to the head of the driver standings – albeit by just a single point as title rival Lewis Hamilton could manage no better than fifth.
"The car's been beautiful today. It was just getting better, so we were able to match the gap and just control the race from there. At the end I was just praying the car stays fine, nothing would break. It's been a really good weekend. Yesterday was perfect – Friday was difficult, but we bounced back.
"With the improvements we made for this weekend, mostly on the power unit, introducing a new engine helped us around this track probably a bit more than other tracks, but it was a team effort."
With Vettel's team mate Kimi Raikkonen taking sixth, Ferrari also closed the gap on Mercedes in the constructors' standings, with the deficit now down to 17 points.