Vettel has 'run out of answers' after poor Silverstone qualifying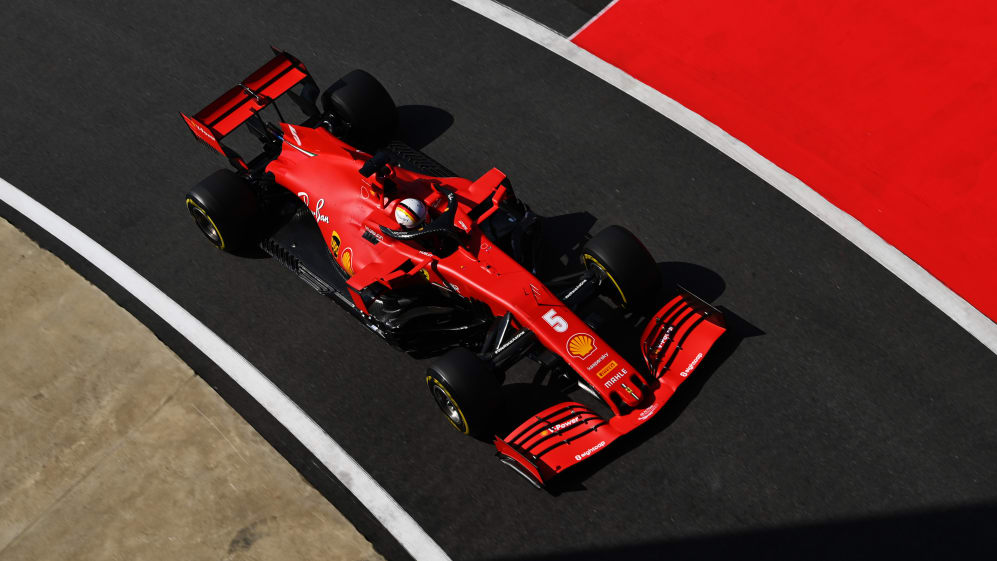 The 2020 F1 campaign seems to be going from bad to worse for Sebastian Vettel, the German once again struggling to get a lap time out of his Ferrari in qualifying for the 70th Anniversary GP. And after qualifying 12th Vettel admitted he has "run out of answers" and that he and the team are "stuck".
Ferrari have dropped back into the midfield this season, but Vettel has struggled more than team mate Charles Leclerc to get the most out of the tricky SF1000.
And his weekend got tougher when he suffered an engine issue in second practice, which required an engine change ahead of FP3.
At Silverstone on Saturday, while Leclerc made it into Q3, having ended up nearly fourth tenths clear of Vettel in Q2, his team mate was a disappointing 12th.
READ MORE: Bottas beats Hamilton to 70th Anniversary GP pole as Hulkenberg stars
"I tried everything I had," he said after the session. "I was reasonably happy with the laps. The car, we have tried lots of things since last week, and it doesn't really make a difference. I think we are pretty much stuck. Try to reset and try again tomorrow. It's all I can do tomorrow."
When asked how he felt about trying everything but unable to generate any good results, Vettel replied: "It's very different to usual, let's put it this way." He added: "I don't know. I've run out of answers."
This was the second time in five races so far this year that Vettel failed to make Q3, which compares to missing the final segment just once last year. However, he was trying to remain positive about his chances tomorrow, where he will have a free choice of tyres to start the race.
"I'm always optimistic so I always try to reset myself for a better day tomorrow. I think since last week, we are pretty much where we are now. We were not able to make a step forward and tried lots of things in the car.
"Looking at the positives I was happy with my lap, it felt like that was everything there was so I had worse laps in my life and finished higher, so I'm happy with that."
The only crumb of comfort for Vettel is that his P12 on the grid became P11 after the session, when Esteban Ocon was penalised for blocking George Russell.