Vettel hoping Red Bulls 'will beat themselves' on Sunday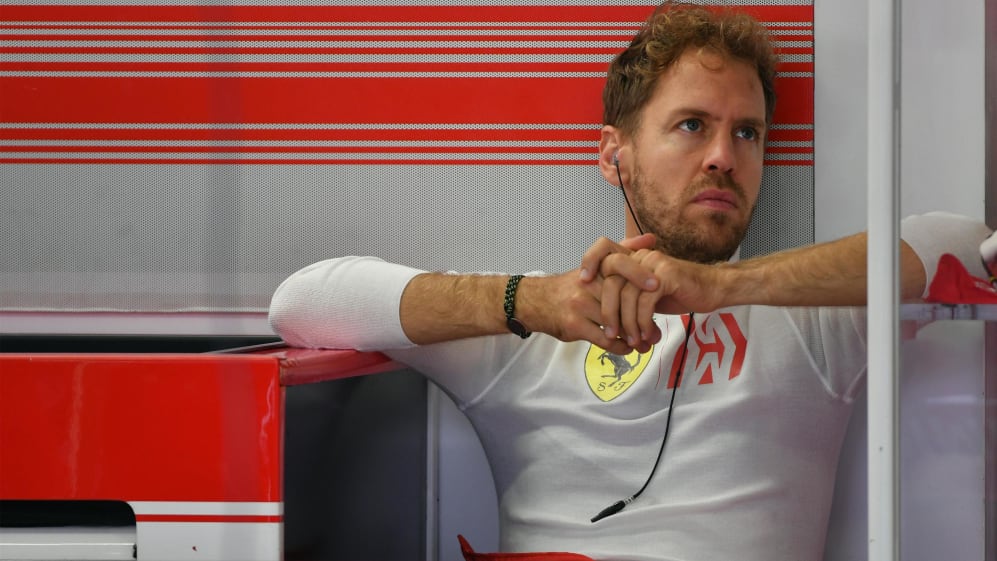 Victory. Nothing less will do for Sebastian Vettel in Mexico if he is to have any chance of keeping his slim title hopes alive. And in his way for the start of Sunday's race will be a wall of blue, after his former team Red Bull locked out the front row in qualifying.
Vettel put his Ferrari fourth on the grid, just behind title rival Lewis Hamilton – who only has to finish seventh tomorrow to be crowned champion – and admitted he may have to rely on a little intense rivalry ahead, in the form of polesitter Daniel Ricciardo versus team mate Max Verstappen, to come to his aid.
"The Red Bulls, they are very fast, they will be hard to beat – maybe they'll beat themselves," joked Vettel. "We'll see – it's a long race. I think it will be decided over strategy and tyres: how confident you are at the end of the stints, how much you can push – so we'll have to wait and see."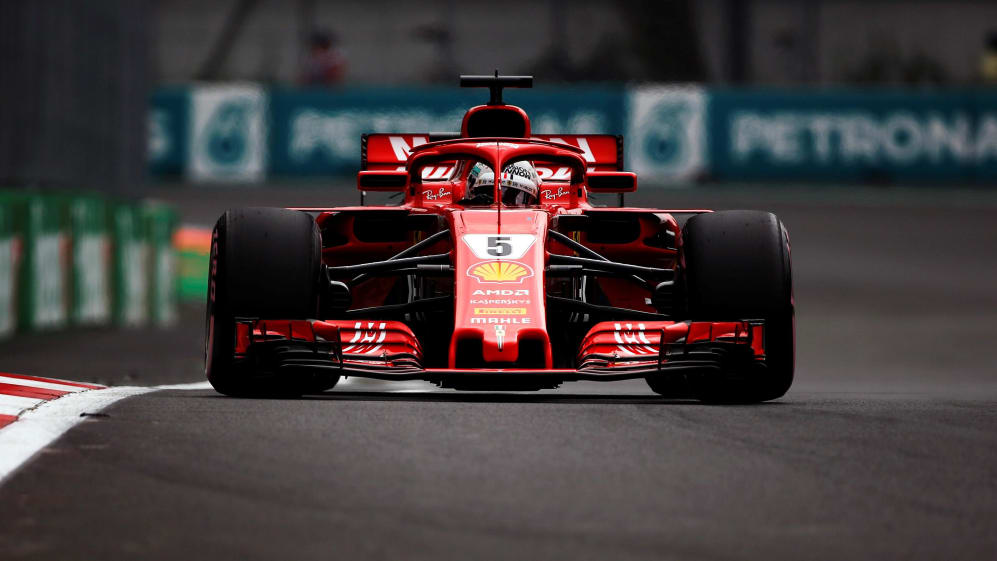 Vettel finished just two-tenths off Ricciardo's pole time, and just one-tenth behind Hamilton, who pipped him on his final effort. The four-time world champion was disappointed to drop from P2 to P4 after the second Q3 runs, but pleased the gap ahead was so small and determined to use his Ferrari's grunt to convert his second-row slot into very strong start.
"It was not a very clean lap," he said of his final Q3 effort. "I tried very hard and I knew that I had to find at least two-tenths if I want to improve. It didn't happen. It was very close and it was not a bad lap, but it just didn't come together.
"Obviously dropping back to fourth from second is not satisfying, but we will see what we can do tomorrow. We have good straight-line speed so maybe we can do something into Turn 1, and then go from there."
What the German won't want to do is repeat the start he made here last year - see video below - when P1 on the grid became eighth by the end of Lap 1 thanks to tangles with Verstappen and Hamilton through the opening turns.
On the plus side for Vettel is the race pace that Ferrari should have, based on their simulation work from Friday practice. Those long runs suggested the Italian squad will be a match for Red Bull around the Autodromo Hermanos Rodriguez, marginally quicker than the Mercedes.
"Yesterday was alright, so we'll see what happens," concluded Vettel, who notably has never finished on the podium in Mexico City. Last year he recovered to come home fourth, over a minute behind race winner Verstappen.