Vettel: I'm my biggest enemy, not Hamilton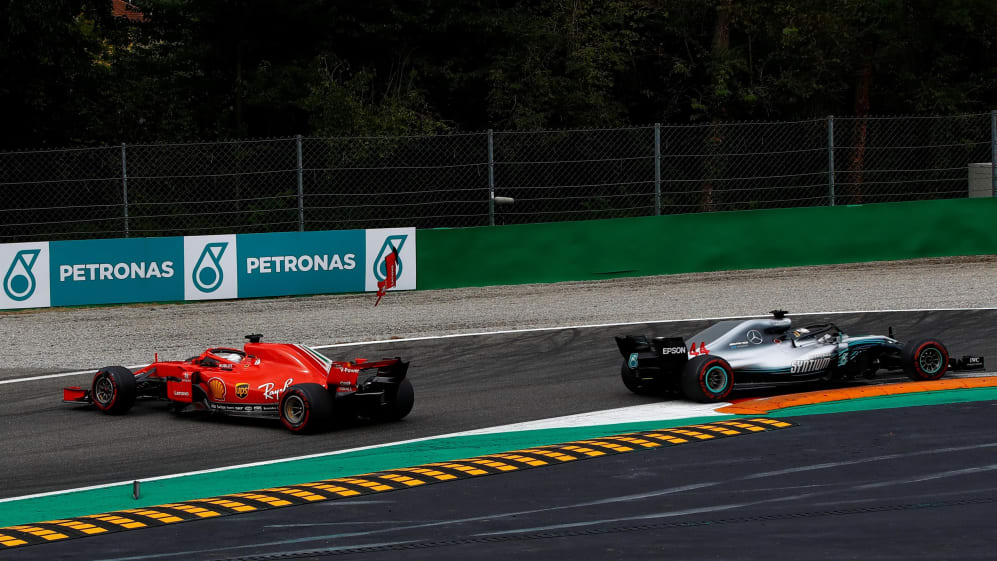 As Sebastian Vettel crossed the line in fourth on Ferrari's home turf in Italy, he was no doubt regretting his costly first-lap collision with Lewis Hamilton. But rather than focus on his chief title rival - and what could have been at Monza - the German admits he needs to turn the spotlight on himself if he wants to get his championship bid back on track.
Vettel's uncharacteristic mistakes in Azerbaijan, France and Germany – along with his setback at the last round – have helped hand Hamilton an advantage in the title race, with German now trailing the Brit by 30 points with just seven races to go.
And the four-time champion isn't hiding away. Speaking ahead of the Singapore Grand Prix, a race in which Ferrari have been touted as favourites for victory, the Ferrari star admitted he needs to get the best out of his SF71H challenger - and go error-free - if he is to stand any chance of winning a fifth world title.
"I think it is pretty straightforward for me. I think the biggest enemy is me. We have a great car, I have something to play with and we have all the chances to do it in our way," said Vettel.
"Obviously Lewis is the leader at the moment, he's the one ahead and he is the one to beat, but I think we have all the chances - and how much they could be better by now and so on is a different question.
"We still have a very good chance, and as I said, we will be our first enemy and not him as a person or them as a team. I think we need to look after ourselves. If we do that we have a good chance to do well and win races and things look good."
So, does Vettel feel unsatisfied with the job he did at the aforementioned races?
"Well, now no, but I think on the day it was a different story. I think it is normal that you do a lot of races and some you feel you could have done better or should have done better for different reasons.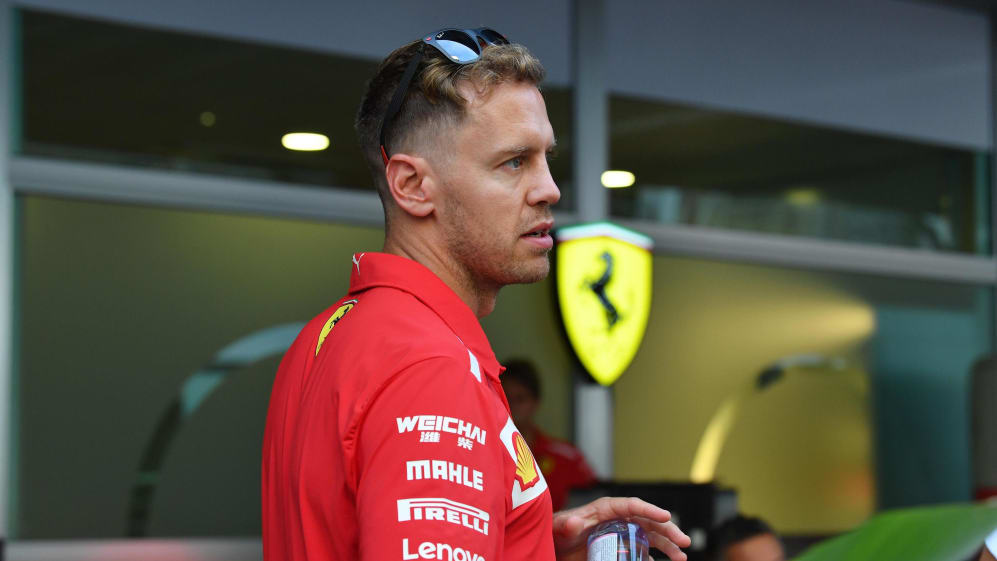 "I think there were also other races where we shouldn't have done so well and we did. But for sure the worst one was Germany. I think most important is that I know what happened and I can explain it and then everyone is free to have their own views on what happened.
"I would have loved to win in Germany, for sure, but I'm not too bothered and I'm generally looking forward and not focusing on what we all could have done differently to avoid what happened."
Vettel now turns his attention to Singapore, where he has triumphed a record four times - and the Prancing Horse man is hopeful of adding to that tally this weekend.
"The rhythm here is a bit different to normal races in Asia, as we stay in the European rhythm, but it's nothing new. It's still quite hot and humid so you try to get used to that before, but nothing out of the ordinary so just try to focus on the preparation and make sure I come here well rested and healthy, which is the first priority.
"I like coming here, I like the track, it's the toughest race we have all year, mentally and physically, for obvious reasons. It's the sort of race you don't want to start, you'd rather prepare more, to be more prepared, but you're happy it starts because it's a challenge you look forward to.
"You have the feeling you can never be prepared enough but then you want to get going, you want to run a race. So I'm looking forward to it."
Vettel has also started the Singapore GP on pole a record four times, and he led here from start-to-finish in 2011, 2013 and 2015, with the 2013 race being a grand slam victory (led every lap from pole with the fastest lap).