Vettel: I guess Raikkonen is allowed to win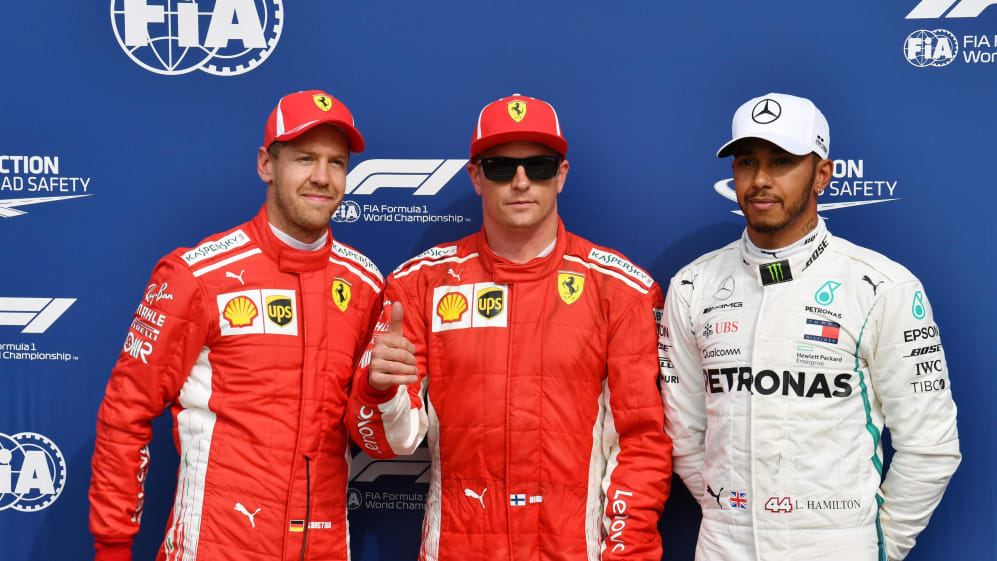 Sebastian Vettel may have a better shot at winning the drivers' championship than Ferrari team mate Kimi Raikkonen based on the points standings, but there's no reason the Finn won't be allowed to win Italian Grand Prix from pole, according to Vettel…
Raikkonen sits third in the table on 146 points, 68 behind Vettel and 85 – more than three race victories – adrift of championship leader Lewis Hamilton with eight races to go.
Ferrari have the option of backing Vettel for the title, in order to maximise his points score relative to Hamilton, and could implement team orders at Monza if Raikkonen retains the lead from pole on Sunday ahead of Vettel who starts second.
But when asked if Raikkonen will be allowed to win tomorrow, Vettel replied: "If he's starting from pole, I guess he's allowed to win. It's a long race. Obviously he wants to win, I want to win. Hopefully one of us will win."
Ferrari secured their first front-row lock-out at Monza since 2000 and the 60th in their F1 history as Raikkonen caused a shock by pipping Vettel to first on the grid.
The Finn became the oldest polesitter in F1 since 41-year-old Nigel Mansell headed the field at the 1994 Australian Grand Prix and secured the fastest lap in F1 history (see video below).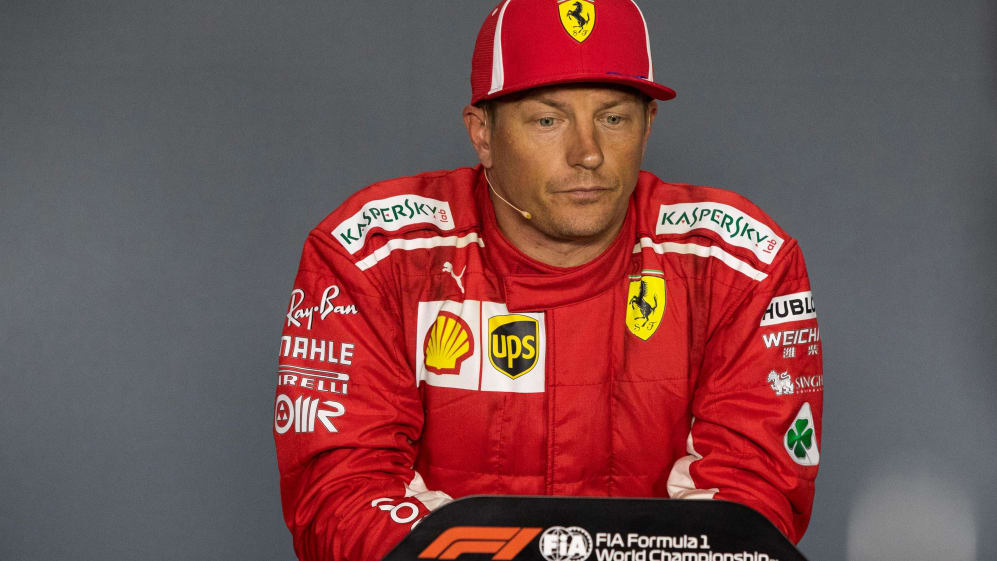 Raikkonen is enjoying his best season for years in 2018, but despite an improved turn of speed across the first half of the season, he has missed out on pole on several occasions because of little mistakes when it mattered.
But there was no such error at Monza, in front of Ferrari's loyal Tisfosi on Saturday afternoon, with Raikkonen benefitting from Vettel's tow to snatch pole. Seven of the last eight Grands Prix at Monza have been won from the front row.
As expected, though, Raikkonen was not getting carried away by his achievement. "I've done it 17 times before, so it is a similar story," he said.
"It's a special place for sure to get the pole position, in our home grand prix, in front of all the fans. But it is not any different than the other ones in many ways. So it's good today and hopefully tomorrow is another good day."
When asked about his mindset heading to the first corner, given he will be racing his team mate, Raikkonen replied: "Obviously we know as a team, we can race but we need to be careful with each other.
"But I don't see how it changes. I don't think anybody would be purposefully take the risk in Turn 1 to damage somebody else's car and yours at the same time."
Vettel added: "Obviously you're aiming always to try and get out ahead no matter who you're racing. For sure you try to avoid contact totally, but you try to avoid that anyways.
"It's not like if there's another car, you say yeah, I'm going to make contact. With our cars you can't really afford to touch or be touched."