Vettel: I know I can be better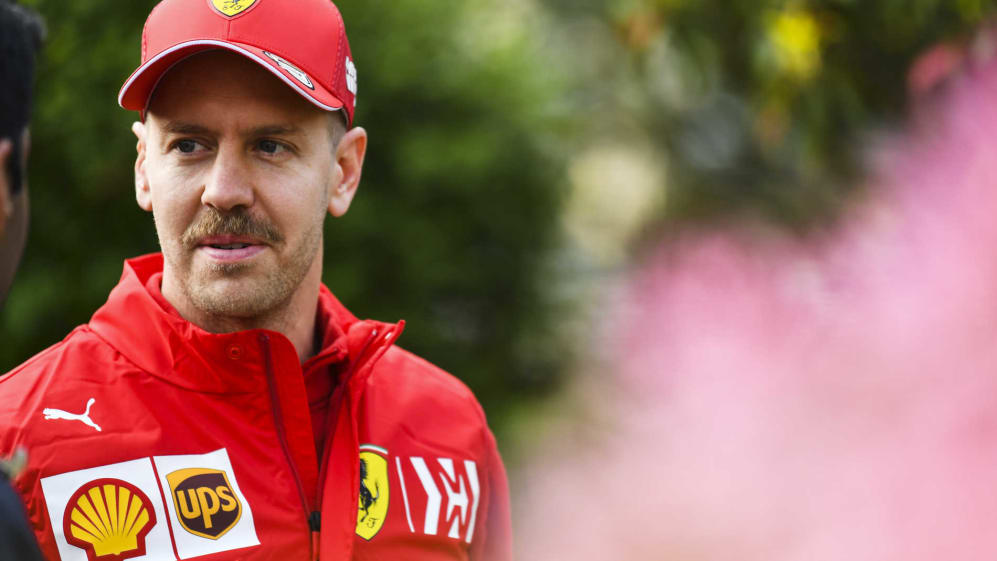 A fourth and a fifth from the opening pair of races was not what Sebastian Vettel had in mind after his and Ferrari's scintillating pre-season form. Then again, the Prancing Horse the German drove in Barcelona back in March hasn't exactly been the same car since it left Spain. Nevertheless, on the verge of round three in China, Vettel says the onus is on him to perform better – especially in light of team mate Charles Leclerc's strong showing last time out in Bahrain.
The SF90 was noticeably hard to drive for both Ferrari drivers at the season opener in Australia, but while Leclerc was well on top of the car as the Scuderia's outright pace returned in Sakhir, Vettel still seemed to struggle with its handling, with his spin battling Lewis Hamilton evidence of his discomfort.
Asked in Shanghai if Leclerc's superb showing and near-win in Bahrain had 'got him on the run', Vettel instead pointed to the changing nature of his car's handling and a need to get more out of himself.
"I don't know what you guys sometimes imagine on the other side," Vettel said in response to the question. "I haven't come across a driver that was a pain in the ass, and I hope I never will. I think prior to the season I said it's a different person so it was going to be a new and different challenge. I have always shown respect when other people do well, as he [Leclerc] did in Bahrain.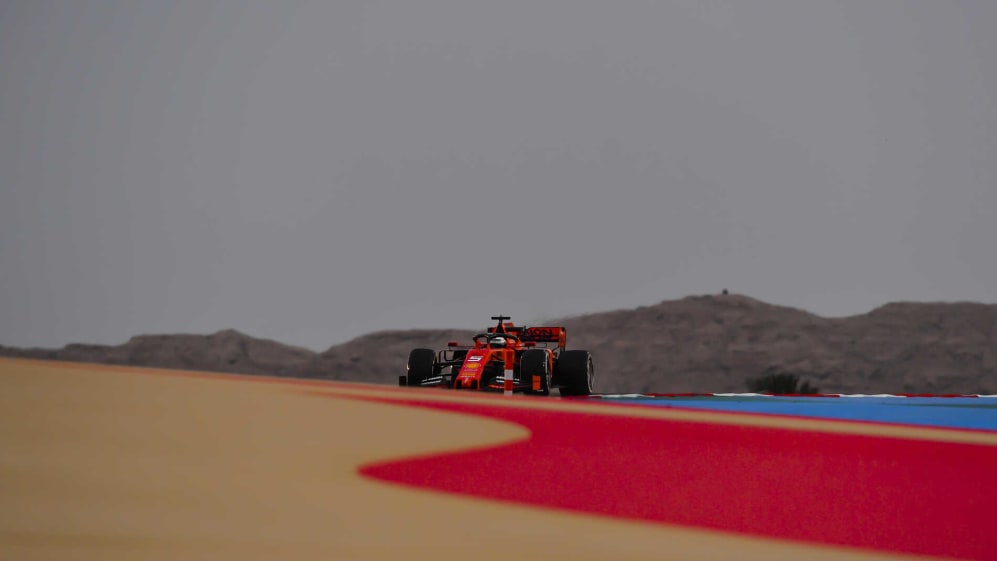 "I wasn't happy with my performance, not happy with the feeling yet with the car, the feeling I had in testing and so on. I know that I can be better and I know that we have lots of races to show and prove that. But at least when I'm not at the top of it, it's good that he is."
"It was a surprise when we came to Australia and the car wasn't anywhere near what we had in Barcelona, with the car being very alive and unstable. Bahrain I think the conditions were tricky and everyone was struggling with the wind and so on. We were surprised to find ourselves faster down the straights that other people, especially with Australia having been on the back foot. We'll see where we are here."
READ MORE: Ferrari vs Mercedes – which way will the pendulum swing in China?
In searching for a breakthrough with his 2019 machine, Vettel cited the two-day post-race test in Bahrain as 'very helpful'.
"It was useful to get some laps in the car. I think we learned some things about car behaviour that maybe we didn't or couldn't in Barcelona because we were looking at other things. And to be fair the behaviour in Barcelona was very strong. So hopefully I have a better feeling in the car this weekend.
"Bahrain was already a lot better and the test afterwards gave me and us the chance to try some things. With those findings we come here now and see where they take us.
"We need to get everything right [in China]. It's extremely tight at the top. I expect Red Bull to be closer here than they were in Bahrain – I'm not sure what happened there. But I expect it to be very close."
Vettel is currently P5 in the drivers' standings, 22 and 21 points respectively behind the leading Mercedes duo of Valtteri Bottas and Lewis Hamilton.
F1 Fantasy – get in the game!
Have you picked your F1 Fantasy team yet? Head here to choose your dream line-up.