Vettel - It was our turn to get lucky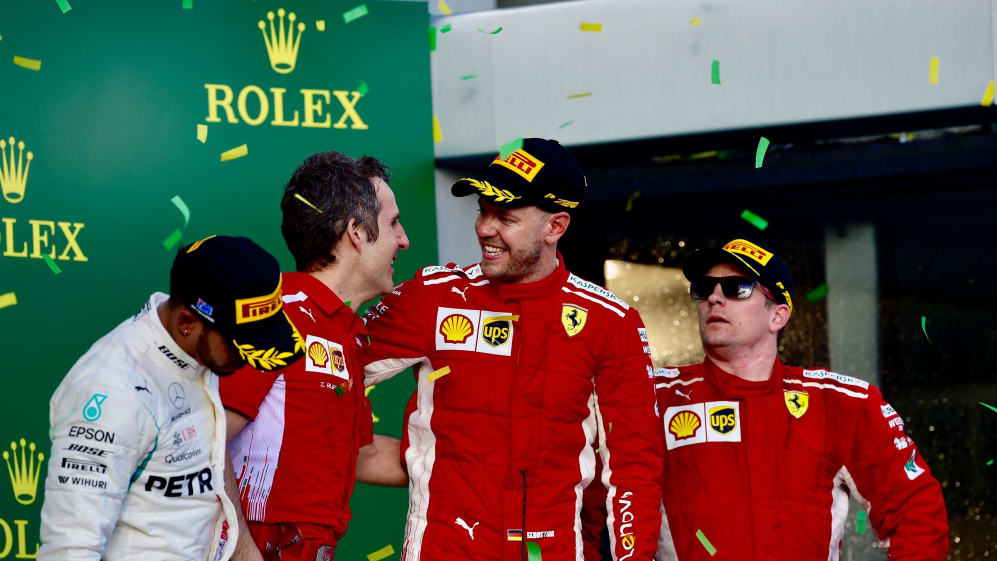 Sebastian Vettel admitted that a chaotic mid-race coupled with a timely Safety Car was the key to Ferrari's Melbourne victory, as he took advantage to snatch victory from Lewis Hamilton.
Vettel, chasing a fifth world title, ran third behind reigning champion Lewis Hamilton and team mate Kimi Raikkonen in the early part of the race.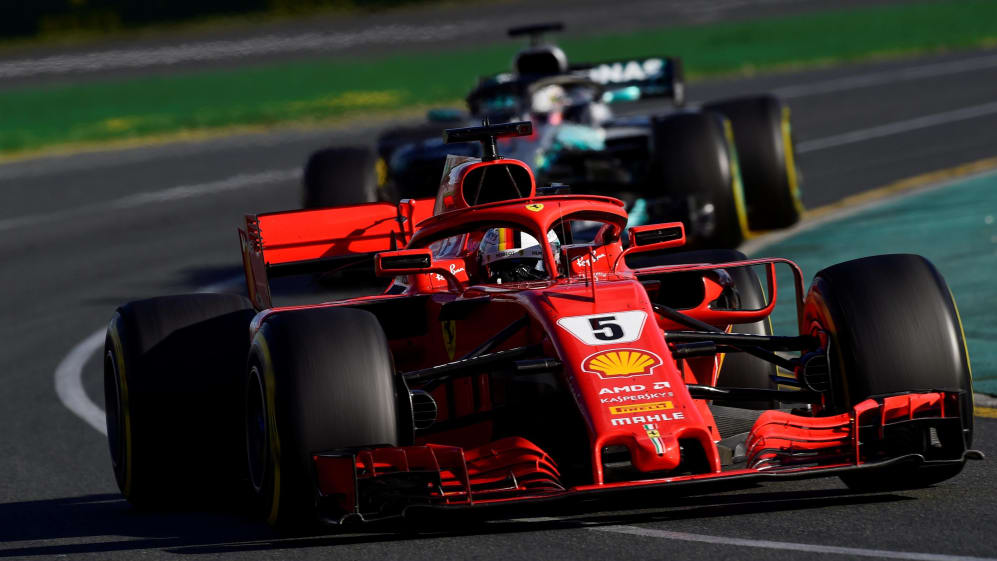 No doubt Lewis was faster in the first stint and he was fast again in the second stint.
But when the wheels came off for Haas with two botched pit stops in the space of two laps, Ferrari took advantage of the resulting Virtual Safety Car scenario - and an apparent Mercedes software glitch - to pit Vettel and bring him back out in front of Hamilton.
"We got a bit lucky with the timing of the Safety Car and obviously that was the key to our win," Vettel said. But he added: "We had other races last year where it went the other way. It worked for us this time."
Sunday's victory followed a spiky post-qualifying press conference in which Vettel had told Hamilton: "what goes around comes around" after the Briton had taken pole with a blistering final qualifying lap.
Hamilton had taunted his rival by claiming: "I was waiting to put a good lap in. To wipe the smile off your face", prompting Vettel to declare: "He's free to have a party tonight - hopefully we'll have the party tomorrow."
It was a throwaway line that proved prophetic, as Vettel triumphed on Sunday despite conceding that Hamilton had the faster car.
"No doubt Lewis was faster in the first stint and he was fast again in the second stint. I was hoping for better from my start and I struggled a bit in the first part of the race where I had to let them both go a little bit – that wasn't planned!
"I was praying for the safety car. When I saw a Haas had stopped in the exit of Turn 2 I was full of adrenalin - even though the race was frozen - to come into the pits with everything on the limit and race to get back out.
"They told me it was really close with Lewis and when I got out ahead I knew it would be difficult for him to pass. On the soft tyres, I felt happier with the car and was able to control things as Lewis did his utmost to keep pressure up.
"He never really got close enough to try and do anything and it's not the easiest track to pass on – again, I've been on the other side of that in other years, but this year it worked in our favour and I'm very happy for the team.
"We are not yet where we want to be, but this result gives us a good start and a good team result, so for everyone back home it gives is the motivation to press on."
Vettel's victory in Australia was his second in a row in the country, the German having defeated Hamilton from second on the grid last year. It means he leads the world title for the first time since last year's Belgian Grand Prix.