Vettel: It's a no-brainer – Ferrari are slower than Mercedes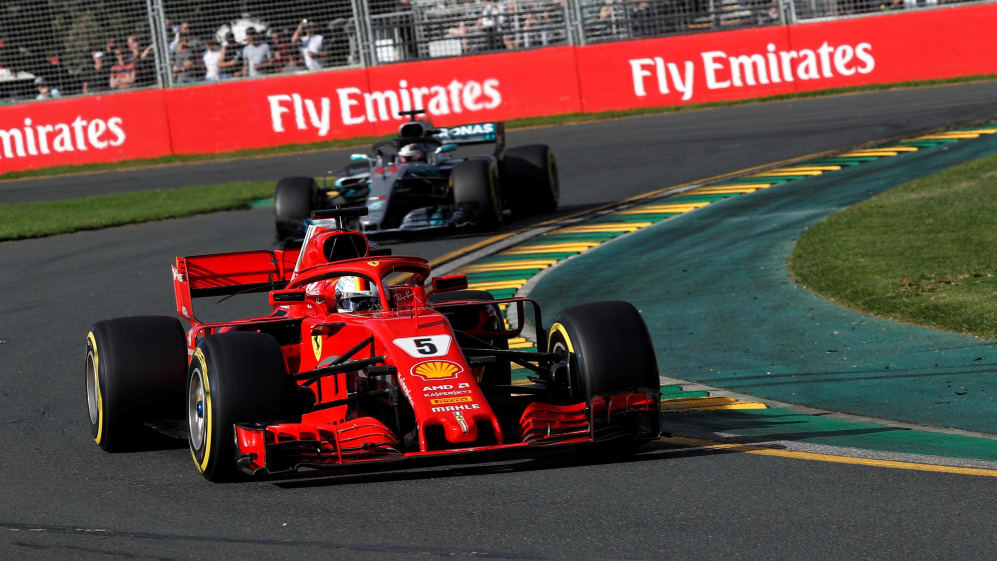 Ferrari may have been triumphant in Australia, but Sebastian Vettel is under no illusion that Mercedes remain the quickest team. In fact, he thinks Ferrari are as much as 0.4s adrift – although Lewis Hamilton disagrees…
Vettel won the season-opening race in Melbourne for the second year in succession, capitalising on a Mercedes lap time miscalculation and a virtual safety car to snatch victory from Hamilton.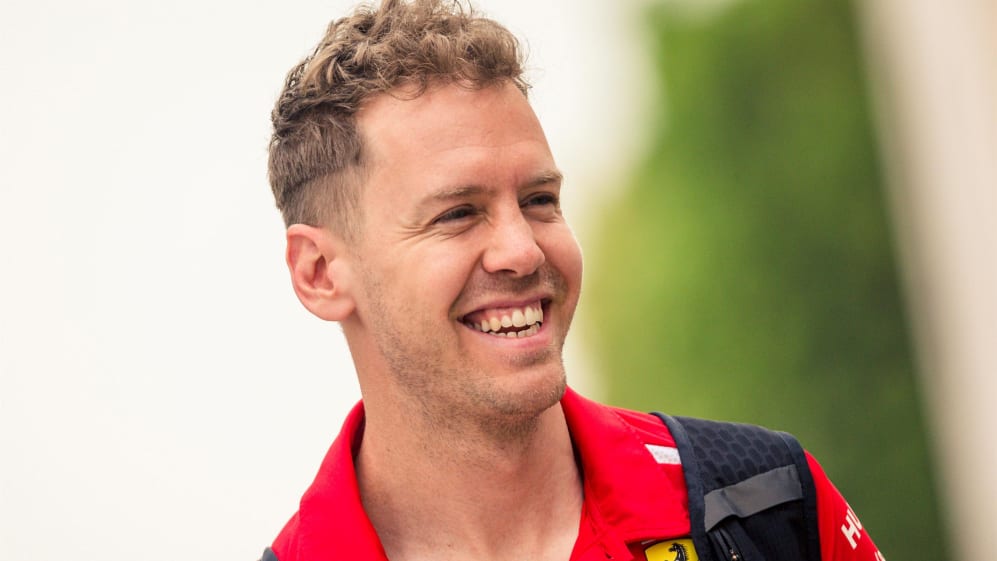 It's pretty clear that Mercedes is fastest, probably with three or four-tenths' gap
Speaking ahead of this weekend's second round in Bahrain on Thursday, the four-time world champion admitted his victory was "lucky" given the circumstances and suggested Mercedes were the ones to beat.
"We have enough clever people to know that we're not quick enough yet," said Vettel. "After every running that we do and people looking into all sorts of stuff to try and get more performance out of us, out of the team, out of the car.
"It's also a no-brainer that we're not quick enough yet and Mercedes is quicker. But we go racing. If you look at the pace, in testing and at the first race, it's pretty clear that Mercedes is fastest, probably with three or four-tenths' gap.
"Lewis was controlling his pace in the beginning [in Australia] and pushed when he had to. He had time in hand. I think that's the fair answer.
"It's very close behind them. Ultimately we need to have pace to win. I'm confident that we can. I think the car has potential, but we need to make progress and catch up quickly to be there to fight for wins just the way we did at many races last year."
When asked whether he felt the three- to four-tenths gap was in qualifying or the race, Vettel said: "I think that's the gap we saw in qualy and then the race, so both. In qualifying, the gap then looked a bit bigger than it probably should have been."
Hamilton said he didn't know what the gap was between Mercedes and Ferrari, but suggested it was much closer than what Vettel felt it was.
"The team haven't mentioned a figure to me," he said. "They said in qualifying, they think power-wise we are equal to them, so they [Ferrari] have made a really big improvement.
"They feel in the race, we might have a slight edge on them. But I think it's hard to say from one race. They had a different run profile to us in the race, they were doing something different fuelling wise compared to us. It's difficult. You'll get a much better idea of it in the coming races."
Last year in Bahrain, Vettel ended a run of dominance by Mercedes that stretched back to 2014 by beating Hamilton to victory, with Valtteri Bottas third.