Vettel pinpoints 2018 as 'decisive moment' in Ferrari career as he prepares to leave team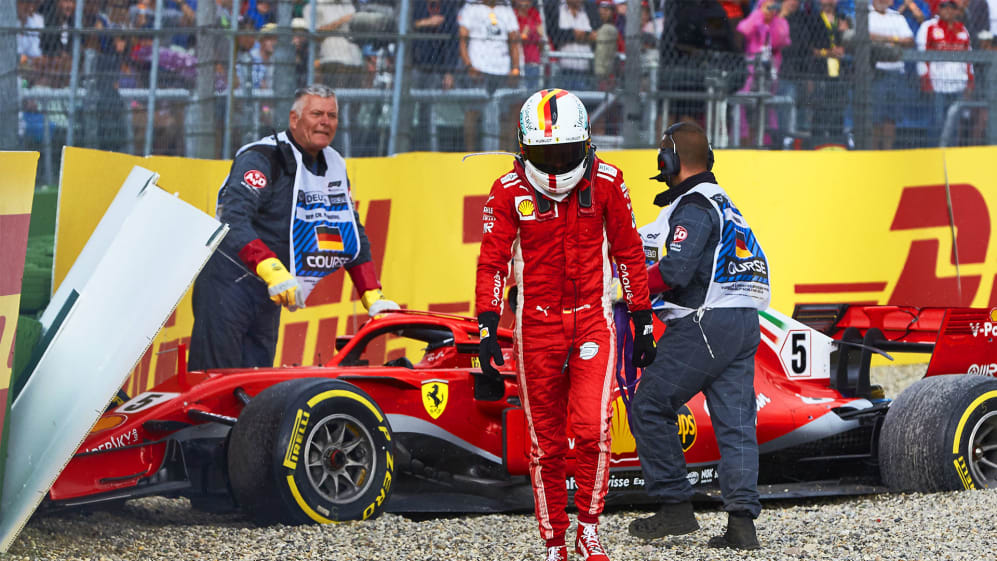 Sebastian Vettel is preparing for his 118th and last race as a Ferrari driver, but having scored just one of his 14 Ferrari wins in the past two seasons, the German driver has pinpointed the 2018 season as a "decisive moment" in his time with F1's most famous team.
The 2020 Abu Dhabi Grand Prix will stand as Vettel's final race for Ferrari, but asked ahead of the race to name some of the most special moments from his career with the Prancing Horse – who Vettel joined from Red Bull with a great deal of fanfare in 2015 – he replied: "I think the first win stands out as always special, so Malaysia '15.
WATCH: Vettel's top 5 Ferrari races as he prepares to bow out of the team
"I think the race in Monaco in '17; winning in Monaco is always special. Probably the win in '18 in Canada. Obviously we had a couple of wins to choose from. Not enough but still a couple to choose from as high moments."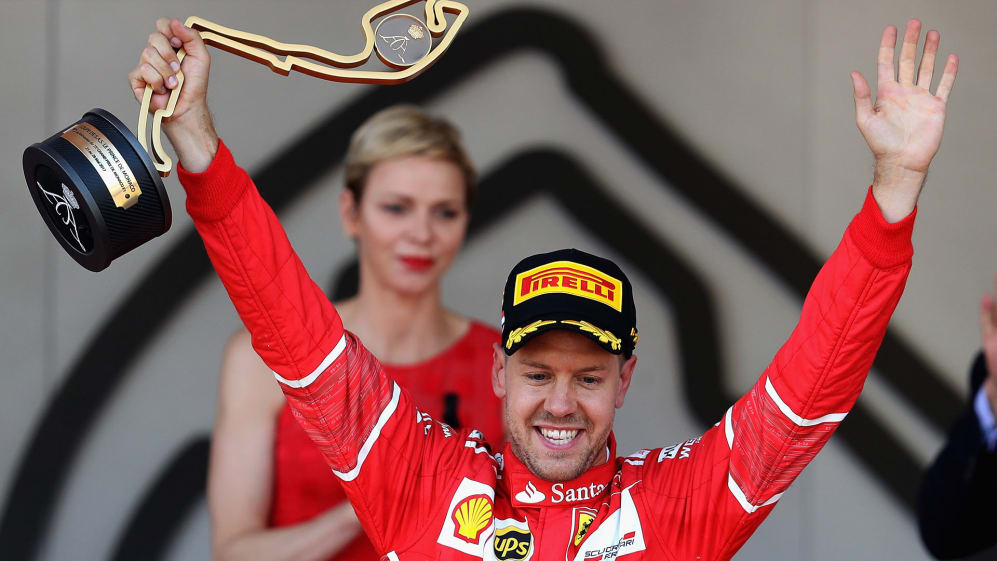 It was noticeable that Vettel chose no moments from the past two seasons, however, with many in the paddock having suggested that his Ferrari career began to unravel after his crash at the 2018 German Grand Prix at Hockenheim – with Vettel's title challenge against rival Lewis Hamilton proceeding to fall apart after that. And with the 53-time winner having scored just two victories since then, Vettel was asked in Abu Dhabi whether he felt that Hockenheim really had been a turning point in his career.
"I think it was pretty much a rollercoaster ride over the years, with a lot of things happening," he said. "For sure in terms of momentum in that year, it wasn't helping. The mistake was a little mistake but a huge outcome and a huge penalty, but there were definitely more things happening.
WATCH: Sebastian Vettel's best team radio
"I think in the '18 season, obviously we had the passing of Mr Marchionne [former chairman and CEO of Ferrari Sergio Marchionne], and I think the change in leadership from Maurizio [Arrivabene] to Mattia [Binotto], so maybe the '18 year was a decisive year for many things.
"But I don't know if you can really break it down to only one thing," Vettel added. "Obviously in 2016, we parted ways with James [Allison, Ferrari's then Technical Director, who ended up joining Mercedes] because of personal conflicts at the time and I think, looking back, there were a lot of things that we should have and could have done better. But everything that happened happened for a reason, so the main thing I think on my side is that I learned from it and I think I have grown with it.
"Some were moments on the track like... Hockenheim, other moments were off the track, so overall I feel much more comfortable, or let's say in a better place now, than those years ago. But certainly at the time, it hasn't always been easy and straightforward."
Meanwhile, asked whether he felt the Ferrari team of 2020 was different to the one he had joined back in 2015, Vettel replied: "Very different. Obviously we started off with different people in the lead, different personnel, so very different.
READ MORE: Unwell Ferrari boss Binotto to fly home and miss Abu Dhabi GP
"I think the atmosphere in the garage is still the same, the spirit remains unbroken and I think it's obviously a shame that we didn't achieve what we set out to achieve. But there's reasons for the strengths and there's probably reasons for the weaknesses in the past years.
"In some things the team has evolved, in other things, maybe there's still room," added Vettel, who next year will drive alongside Lance Stroll at the rebranded Aston Martin team. "Charles [Leclerc] has a long time ahead of him with the team, a lot of work, so we'll see how it evolves. But for me obviously, the chapter ends here and I'm starting a new one with a different team, which I'm very excited about."