Vettel plays down Ferrari's strong start to 2017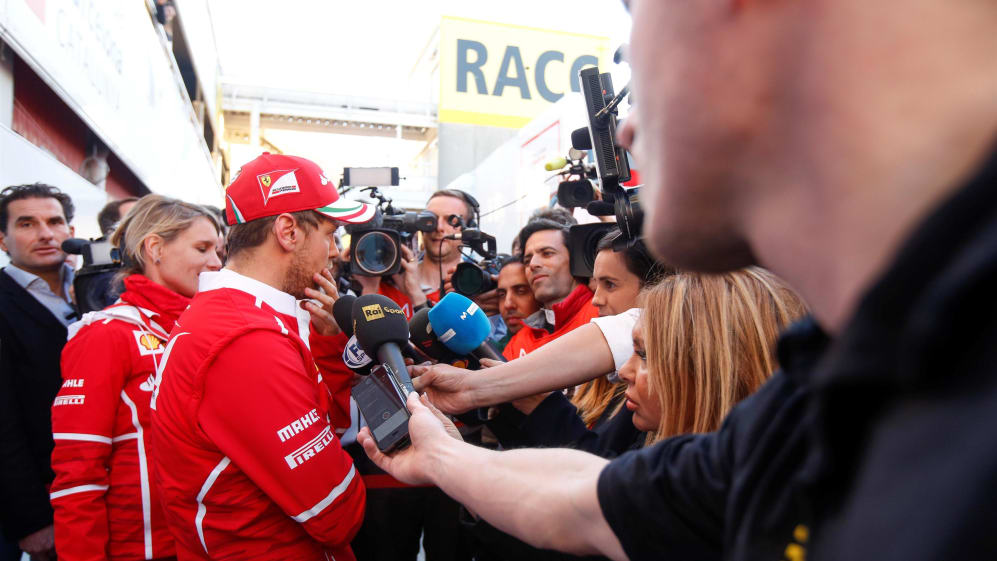 Sebastian Vettel insists the first three days of pre-season testing prove Ferrari still need to find a 'decent chunk' of performance compared to their rivals, despite strong showings in every session.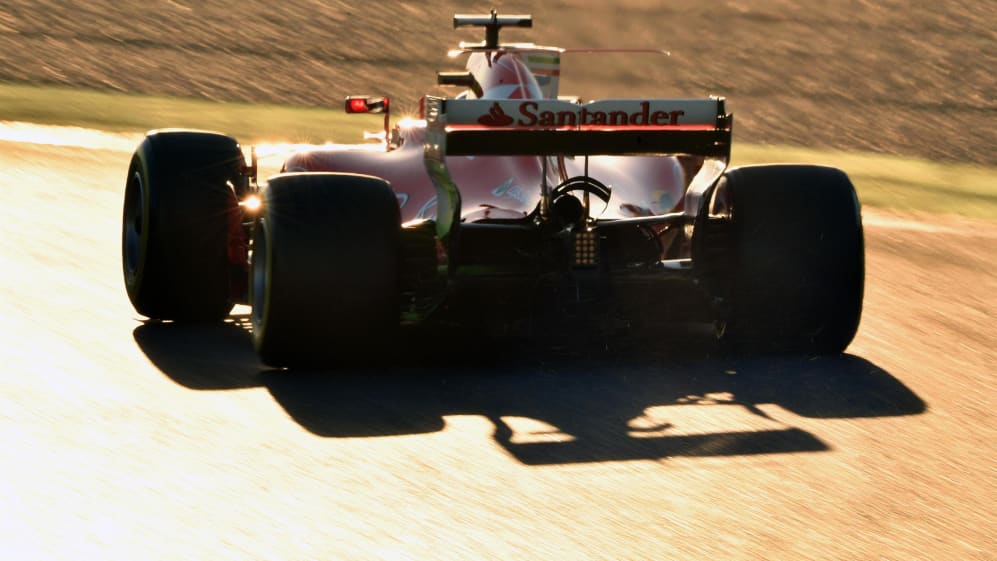 We know we're not yet where we want to be; we have a lot of stuff on our to-do list...
The Scuderia set the outright pace on day two via Kimi Raikkonen, while Vettel has been a close second to Mercedes on both the opening and third days in Barcelona, despite using harder compounds than the Silver Arrows on their respective fastest runs.
But while such form has drawn the attention of rival drivers, Vettel says Ferrari are far from getting carried away.
"By the looks of it the car is working – there are no major issues in terms of reliability," Vettel told reporters.
"In terms of performance it's too early to tell, but by the looks of it we still need to find a decent chunk. There's a lot of work ahead – a lot of work.
"It's not being cautious, it's being realistic. We know we're not yet where we want to be; we have a lot of stuff on our to-do list which we are focusing on now.
"We've had a good first three days, but we still need to improve."
Vettel said he was confident teams will make big gains not just during testing but through the season as a whole, adding: "We're at the beginning – there is still a lot of work ahead for us.
"We need more downforce, and we're working very hard on that – I think we will see big improvements from everyone for the beginning of the season and really throughout the whole [year]. So there's still a lot of work ahead."
Vettel and Ferrari also showed strongly at the start of 2016, topping three of the opening four days - but then failed to claim a single victory during the 21-race season.
Raikkonen takes over from Vettel for the final day of this year's opening test, which includes wet-weather running in the morning.