Vettel reflects on Ferrari qualifying 'wobble'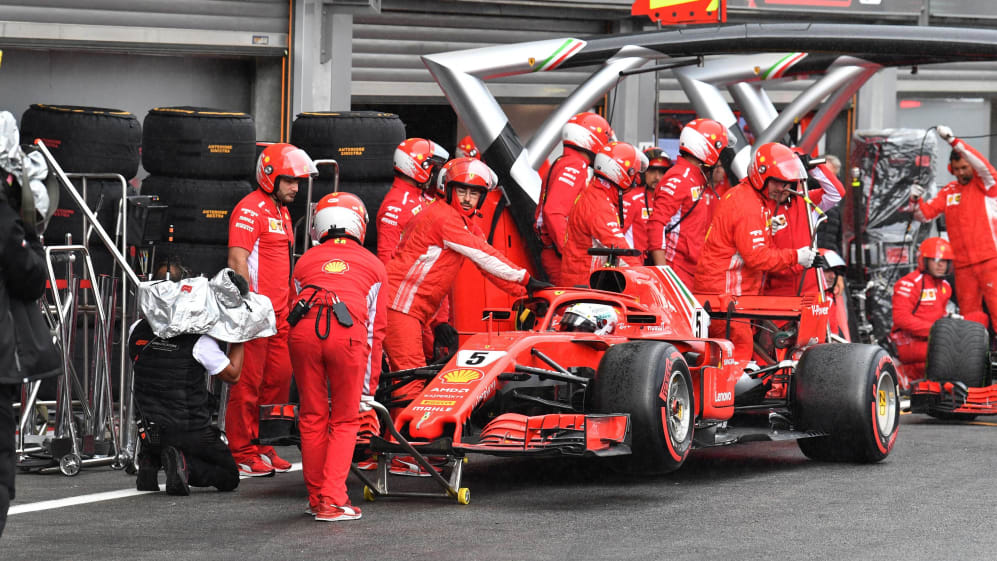 Ferrari topped every session of the Spa weekend bar one – and unfortunately for them, that 'one' was final the segment of qualifying, with Mercedes' Lewis Hamilton claiming pole as the rain arrived in Belgium.
With Belgium seen as a straight fight between Ferrari and Mercedes as both teams unleashed their 'Spec 3' engines after the summer break, Ferrari had shaded Mercedes throughout Friday and Saturday's running, going fastest in FP1, FP2 and FP3, as well as Q1 and Q2.
But as the rain started falling minutes into Q3, all the teams were forced to think on the fly. With everyone having initially gone out on slicks, there was a mad dash to the pits for intermediate tyres.
However, after their first runs on inters, many drivers – including Ferrari's Kimi Raikkonen – found themselves marginal on fuel, leaving them side-lined as the track got progressively better once the rain had stopped. Raikkonen, who had looked every bit a pole position candidate, was left down in P6. Sebastian Vettel did manage to be on track right at the end of the session, but was ultimately unable to match Hamilton's time, ending up second on the grid.
"I think we had a wobble, obviously," said Vettel after qualifying. "I think there was a bit of miscommunication – I was stuck in the pit lane for a while. In the end that didn't matter but it was just not as calm as I think it could have been.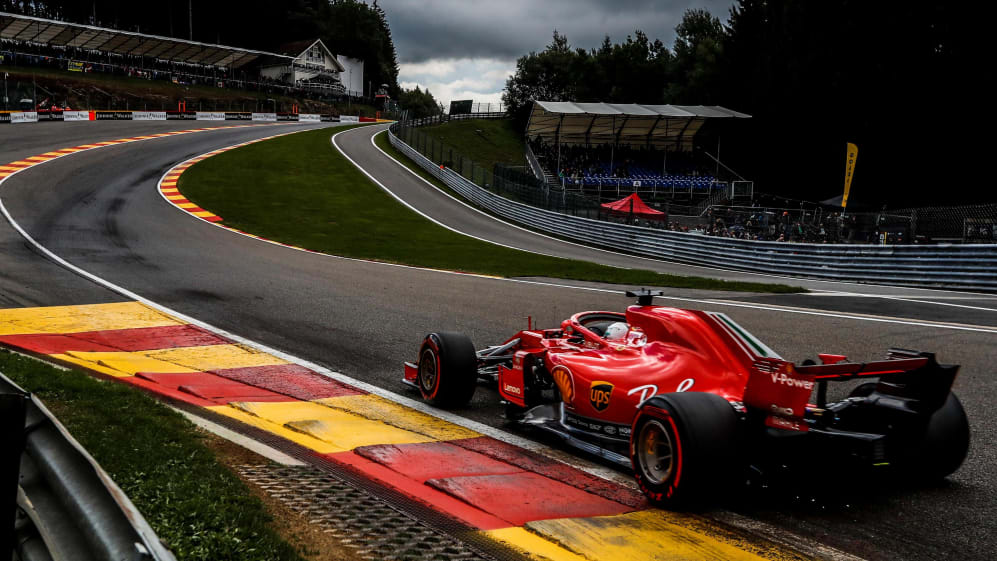 "I don't feel we put everything together in the last lap, he added. "We ran out of battery and that was quite costly for nearly the whole lap and yeah, I just think it wasn't a nice ending to a great qualifying up to that point.
"But in the end, if it's scrappy like that... it can be a lot worse and taking that into account, I think second is alright."
While Hamilton headed into Saturday evening with the psychological advantage, Vettel remained confident that, starting from the front row of the grid, victory is still well and truly on the cards for him, given the pace his Ferrari has shown over the weekend. That fact will have been brought home even more by the fact that Mercedes had looked set to use Valtteri Bottas as a tow for Hamilton during Q3 if it had remained dry – which could be read as a tacit acceptance of Ferrari's speed advantage in Spa.
"I think we had the pace today for pole but we'll never find out," concluded Vettel. "I'm quite sure we have good pace in the car, also for the race, so looking forward to that."
Vettel trails Hamilton by 24 points in the title race heading into Sunday's race. With just nine races remaining, he knows he needs to start eating into that advantage now...