Vettel takes Aston Martin best P5 grid slot, and says it could have been better but he got 'too greedy' in Q3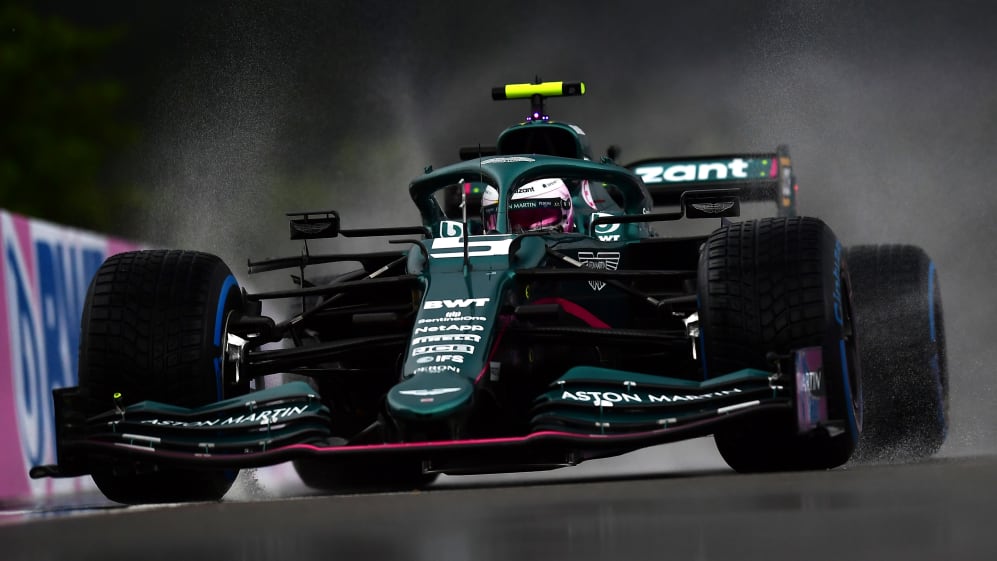 Sebastian Vettel secured Aston Martin's best grid slot since they returned to Formula 1 as a works team with fifth at Spa Francorchamps, but admitted it could have been even better had he not been "too greedy" at Turn 8 and locked up…
Conditions were treacherous throughout the three segments of qualifying, as rain of varying intensity fell across the 7.004km circuit. Lando Norris got caught out heading up Eau Rouge in Q3, crashing heavily at Raidillon and bring out the red flag. He walked away unaided but was taken to hospital for a precautionary check on his elbow.
READ MORE: Verstappen denies Russell shock pole in dramatic wet qualifying session at Spa
Vettel, who slowed to a stop to check Norris was OK, looked quick when the session was restarted and used his vast experience to dance his Aston Martin around a sodden Spa.
His best time was good enough for fifth, 10 places higher than his Aston Martin team mate Lance Stroll – but he felt there was more on the table.
"It was good fun" he said. "I enjoyed it, it was very difficult, but overall a long session. Good to be higher up on the grid, hopefully we can use that opportunity tomorrow.
"I think there was a little bit more, at least one position, maybe a couple more. I went off on the last lap in my fastest attempt in Turn 8, I was a bit too greedy I guess, and locked up, but still happy with the day."
READ MORE: 'We could have done a better job' says Verstappen despite clinching pole at Spa
With conditions changeable throughout, Spa was a different circuit with drivers needing to lift in turns such as Eau Rouge and Blanchimont when they would otherwise be flat in the dry.
"You go with the conditions, so it's very difficult," added Vettel. "You have some corners where you just don't know and you have to get them right straight away, like Eau Rouge or Blanchimont.
"They become corners when it is really wet which is enjoyable. But if you push too much, it can be very costly. It's been very slippery today, difficult to get the tyres where you wanted them to be.
"For us, it worked out, so overall, I think we did more right that wrong today."