Vettel: Triumph hopefully the start of a long love affair with 'Gina'!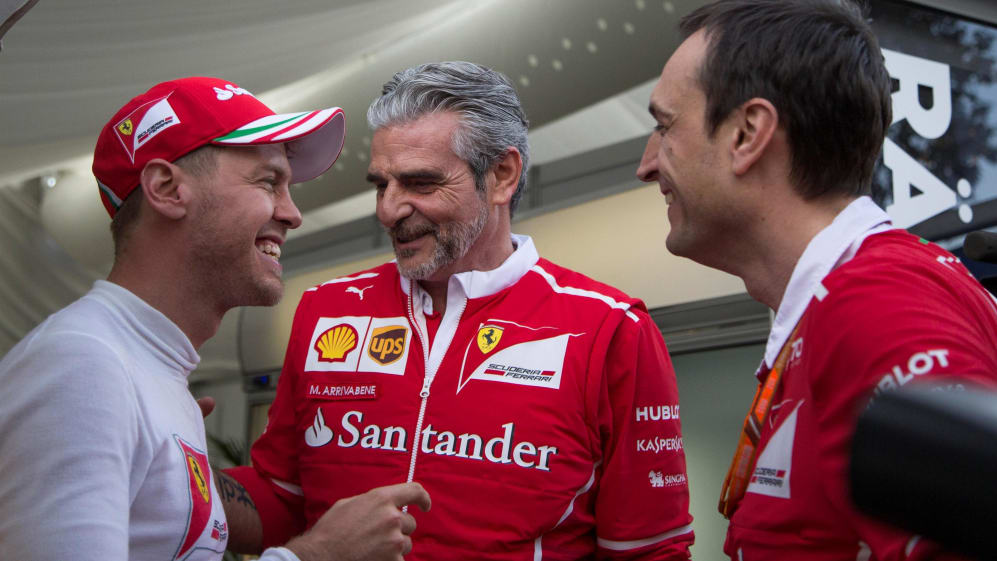 For the first time in more than four years Ferrari lead the Formula 1 drivers championship, after Sebastian Vettel beat Mercedes' Lewis Hamilton on merit in the opening race of 2017. The German says Mercedes remain the benchmark, but believes his performance shows the Scuderia are ready to take on the Silver Arrows of Lewis Hamilton and Valtteri Bottas...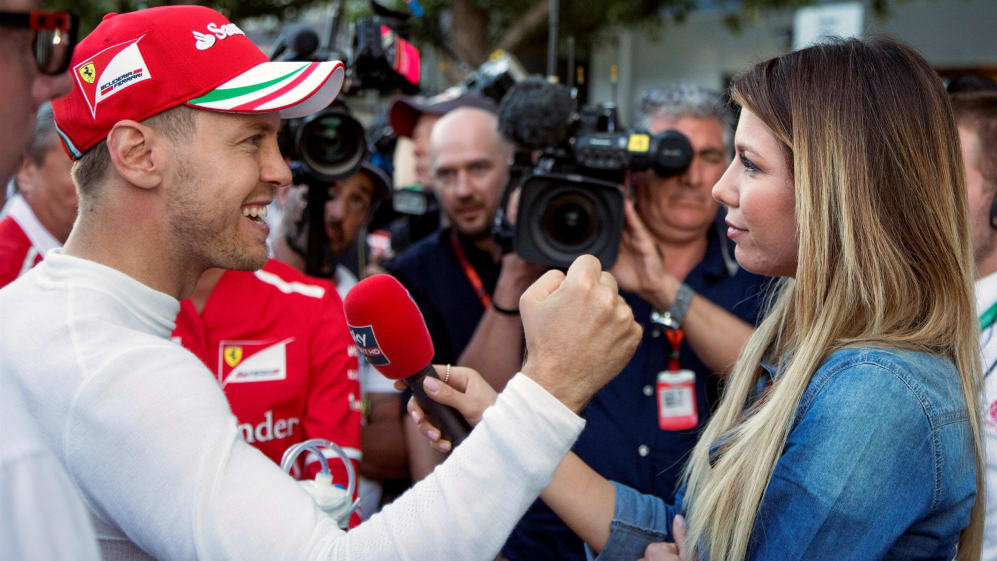 The most important thing was our pace was good – that is why I was able to stay in front!
Q: Sebastian, on a day like today how big is your love for your new car 'Gina'?
Sebastian Vettel: I would say for the first time she was fantastic! Hopefully this is the beginning of a big love affair! (Laughs) Today felt very exceptional – especially after the difficult 2016 season, and a hard winter when a lot of heart and soul from all of us going into this car. The long nights and hard work were finally rewarded.
Q: How important was pitting at the right time?
SV: Of course it was key. After the start we understood that this wasn't going to be a walk in the park but the overall pace was good and that triggered our hopes. I was able to keep up the pressure on Lewis – and he pitted first with the risk of getting into traffic, and that is what happened. Of course that played into our hands. But the most important thing was our pace was good – and the tyres lasted. That is why I was able to stay in front!
Q: How did you communicate after Lewis pitted so early? Was there a rethinking of your strategy?
SV: We decided right away to stay out. The primary strategy was to put Lewis under pressure and pit first but we realised that we were a bit too far away and would have no chance to get him with an undercut. Then he made his move and pitted – and because the gap to Valtteri was pretty big we decided to stay out. And when I pitted I was able to get him.
Q: But it was not the pit stop strategy alone: you were also able to pull away. How surprising was that?
SV: It felt super. I knew that he would try to put pressure on me towards the end of the race, so I was prepared for his counter attack – but it never came! He said that he felt uncomfortable on the harder tyres – not so for us! And that was in the end key to controlling the race.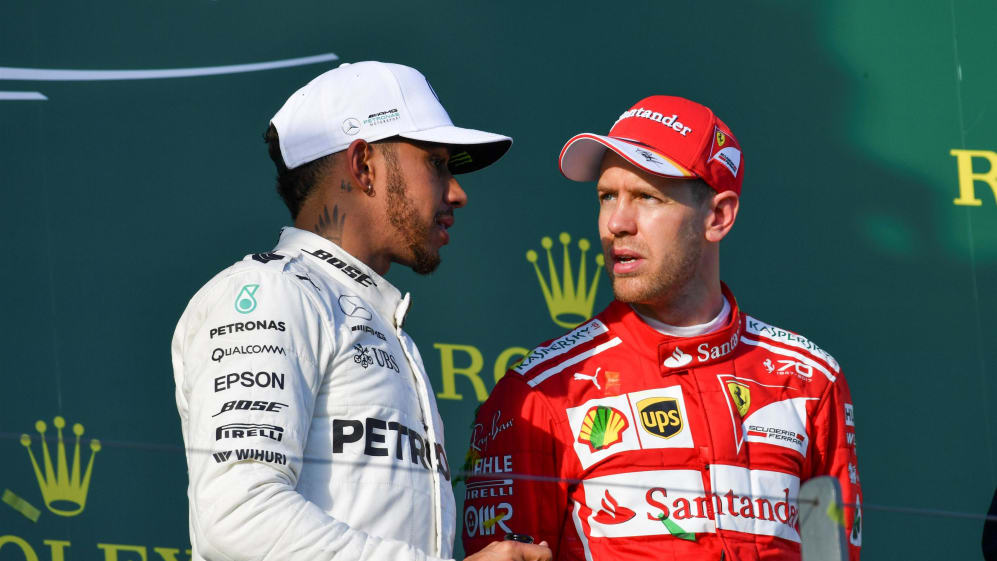 For us the start into the new season was superb, we couldn't ask for more!
Q: Ferrari took some risks with their 2017 design. How much is that now paying off?
SV: You always try to build the best car possible – sometimes it works, sometimes not. But this time it seems to work. It was important that the team came to peace and that new ideas flourished. In the last few years Mercedes was the benchmark – let's see how it will be this season.
Q: Initially it looked like you had the jump on Lewis at the start, but then he pulled ahead. What happened?
SV: I was probably a bit too aggressive – probably I wanted a bit too much. Lewis had a super start, and I suddenly had to watch out to not let Valtteri pass! Thankfully he didn't have a great start, as we haven't yet experienced fighting for position with these wider cars.
Q: How sweet was the last lap? It's been a while since you've been in such a situation…
SV: I absolutely enjoyed it. I was even able to take out some pace as the gap stayed constant – as Lewis also took out pace. So I was able to look a bit left and right and see all the fans and their flags – but the sweetest flag was the chequered one!
Q: Would you say that you won, or that Mercedes lost due to the strategy and traffic?
SV: Both. But I would say that we worked hard for our luck today.
Q: So can we expect a two-horse race between you and Lewis this season?
SV: I would very much love to! But I still believe that Mercedes is ahead – they've been in front the last couple of years. For us the start into the new season was superb, we couldn't ask for more.
Q: How was it to look down from the podium and see your guys, many of them with tears in their eyes?
SV: I think what you've seen today was just a glimpse of how intense the last couple of months have been! A heavy burden was lifted from our shoulders today. Now we have to do our 'thing' and not let anybody distract us.