Vettel would welcome Leclerc at Ferrari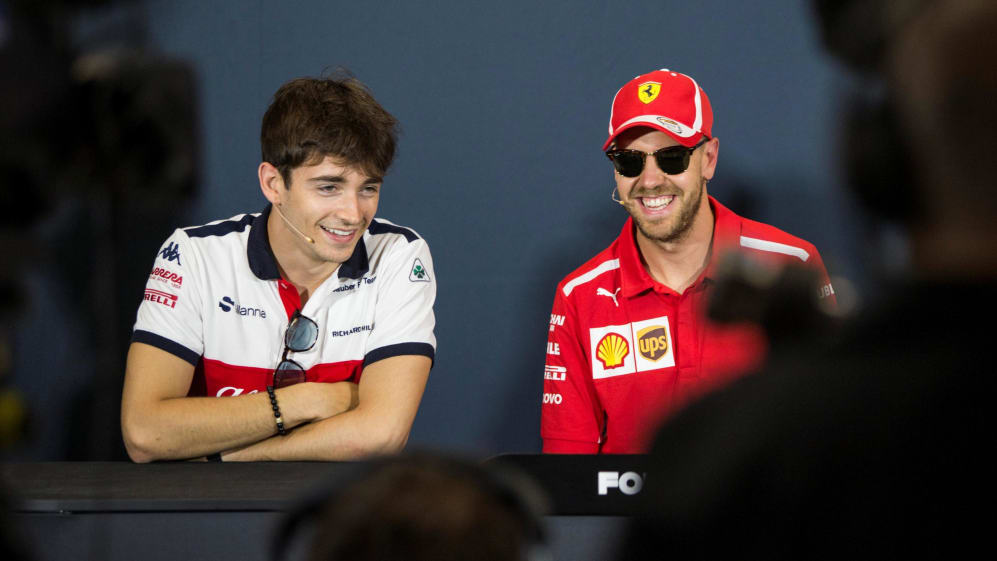 Hailed as a star of the future, Charles Leclerc has recovered from an uninspiring start to his F1 career to live up to those lofty expectations with two very impressive drives in Azerbaijan and Spain – and Sebastian Vettel sees no reason why the Ferrari junior can't make the step up to be his team mate in the future…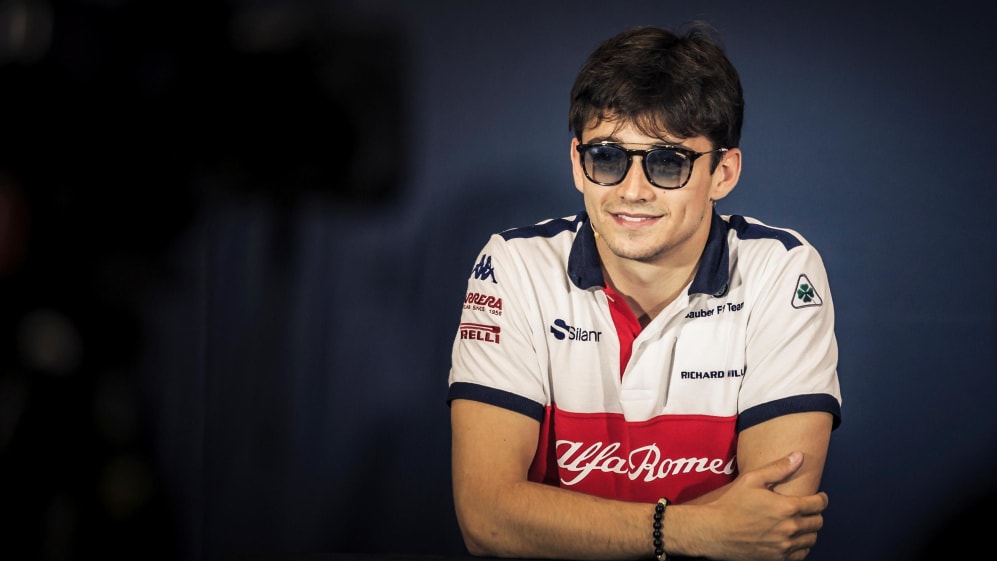 He's doing everything that he can at the moment.
Leclerc is used to success. Having joined the Ferrari Driver Academy in 2016, the Monegasque clinched the GP3 title at his first attempt. On promotion to F2 the following year, he again took the title. That success led to his F1 debut with the Ferrari-powered Sauber team for this campaign.
A series of mistakes, of which he took the blame, characterised his opening three races, but in Azerbaijan, he turned things around with a stunning sixth place in a chaotic Grand Prix. He followed that up with 10th next time out in Spain and sits 13th in the drivers' standings.
That form has led to talk the 20-year-old could make the step up to Ferrari alongside Vettel (who has a contract until the end of 2020) next season in place of Kimi Raikkonen, whose deal expires at the end of 2018.
"I don't know," said Vettel when asked if he expected Leclerc to be his team mate in 2019. "I'm not signing who is sitting next to me. Probably ask Maurizio [Arrivabene, Ferrari Team Principal] but I don't see why not.
"Obviously, he has more years than all of us here if you look at the passport. The races he has had so far, he has used his opportunities, scored points in a car that doesn't belong in the points. He's doing everything that he can at the moment."
Vettel's chief F1 title rival Lewis Hamilton - who was also in Wednesday's press conference in Monaco - has yet to sign a new deal that would keep him at Mercedes team beyond the end of the current campaign. However, pressed if he could see Hamilton in red, Vettel said he would be surprised if his rival left the reigning world champions.
"I wouldn't mind [if Hamilton joined Ferrari]," smiled Vettel. "To be completely honest, I'm very happy with relationship I have with Kimi.
"Plus we just spoke about Charles. You never know what will happen. I'm pretty sure Lewis's priority lies with Mercedes. Everything else will be a big surprise.
"But you never know. We'll see. Maybe one day we'll both go somewhere else as we're old or whatever. For me, it doesn't really matter. I'm happy to be where I am for the time that everyone knows. Then we'll see what happens."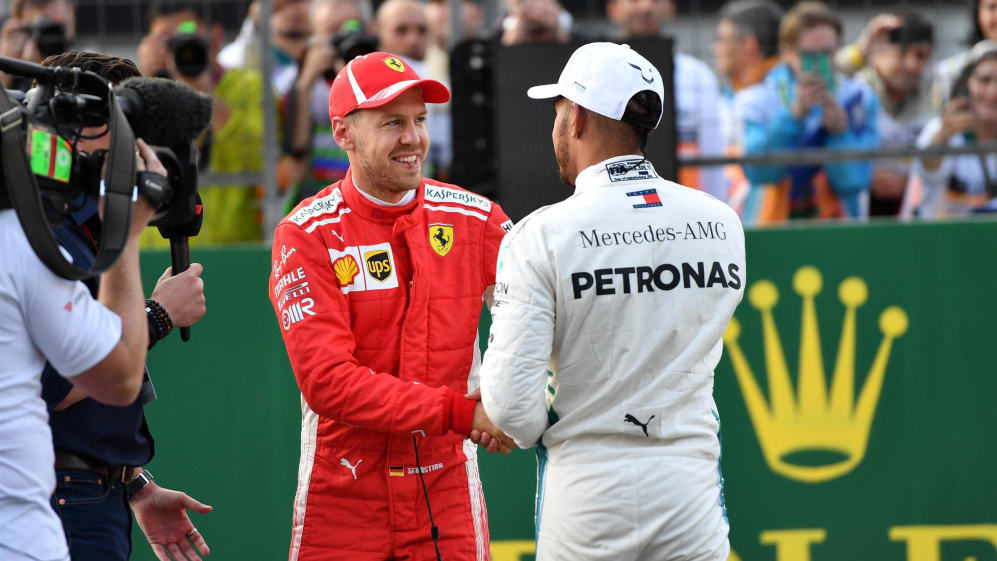 Speaking on the topic of team mates, Hamilton, who had a fractious relationship with childhood friend Nico Rosberg when they were at Mercedes together, said it didn't matter to him who he's partnered with, but pointed to history suggesting two strong drivers in a team can have a negative impact.
"I'm down to race whoever," said Hamilton. "I'm racing against him [Vettel] in a pretty competitive car which is always exciting. For any driver you want to go against the best. You've seen in history it can often be difficult when it's two incredibly strong drivers within a team. It seems to kind of work with him and Kimi.
"But if you really look at it, you can say Kimi can't be too happy because there are some scenarios that don't work out for him. It's always difficult.
"But I like racing against the best drivers. Racing against Fernando [Alonso], against Jenson [Button] and some of the top drivers I have raced against – it brings the good and bad out of you. It pushes you to the limit."
However, Hamilton admitted he was pretty happy with his current set-up, racing against Valtteri Bottas in a team that he has been with since 2013.
"Valtteri is driving well and pushing me to the limit," said Hamilton. "There is a great harmony in the team. There is respect when one does better than the other. It really depends on the characters you have.
"I don't anticipate that we [Hamilton and Vettel] will be driving together in one team, unless we do Le Mans together one day, which we would probably just murder, wouldn't we?"
Hamilton and Vettel have both won two races so far this season, but Hamilton leads his title rival by 17 points in the drivers' standings going into this weekend's race in Monaco.