Interview
Vienna calling - coffee & conversation with Toto Wolff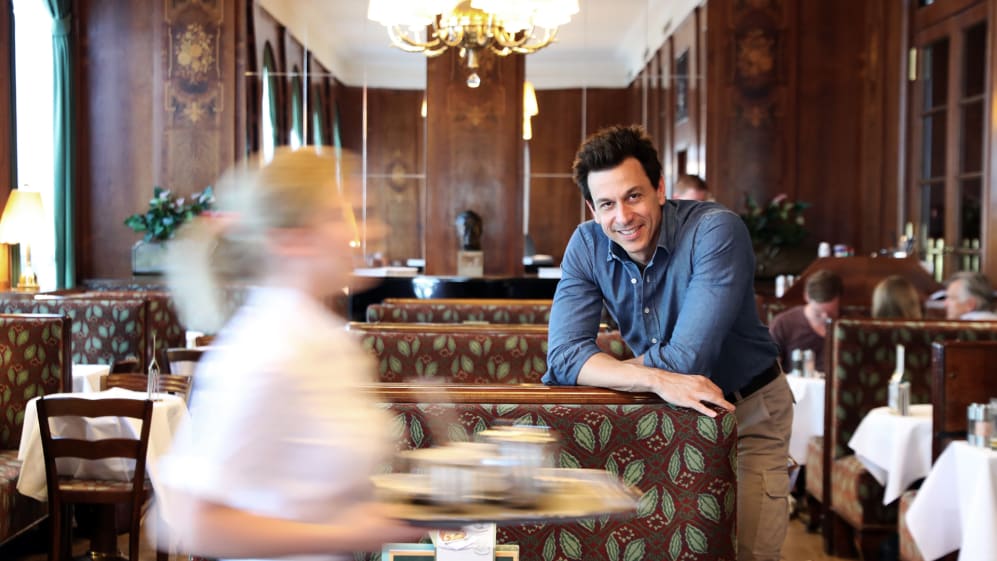 From wannabe race driver, to successful businessman, to championship-winning F1 team boss, the CV of Toto Wolff, Head of Mercedes-Benz Motorsport, makes for quite a read. But what about the real persona behind those achievements? Ahead of his home race in Austria this weekend, we joined Wolff in his favourite Vienna coffee house to learn a little more about the man himself…
Q: Toto, you suggested meeting here at Vienna's Kaffee Landtmann. This place was a favourite hangout of Sigmund Freud and has been Austria's 'Power Kaffeehaus' for a hundred years. What kind of self-discovery does it mean for you?
Toto Wolff: Look around: this is the famous Ringstrasse. To your immediate left you have the Burgtheater and two hundred metres down the road the Austrian parliament. In front of you is the town hall and to your left the university - and Landtmann is right in the heart of it.
Q: The cosmopolitan Toto Wolff goes into rhapsodies about Vienna - what does the city mean to you?
TW: I was born here. I have lived my first 30 years here. So if I have something like a sense of home, then Vienna is as close as it can get.
Q: Let's get back to the self-discovery. Any Freudian findings?
TW: It might surprise you, but I have a special tie to psychology. Together with various branches of Vienna University we research in the field of artificial intelligence, face recognition, micro face expressions. So psychology does play a significant role for me - applied in the way of running the Formula 1 team.
Q: And for yourself? There are numerous 'failed' drivers in the paddock and some of them – like yourself, Bernie Ecclestone and Christian Horner – have made it big outside the car. But how did you swallow the fact that you haven't got the champion's gene?
TW: It was tough having to admit to yourself that you will never be one of the top guys! But I hope it is one of my strengths - to be brutally honest with myself about what I can and can't do. And I have found a good path in the crossover between racing and business and in that respect racing is a pretty good basis: understanding what is going on in a car is definitely an advantage. (Laughs) But don't misunderstand me: the experiences that I had in a race car were nowhere near those of a Lewis (Hamilton) or a Valtteri (Bottas)!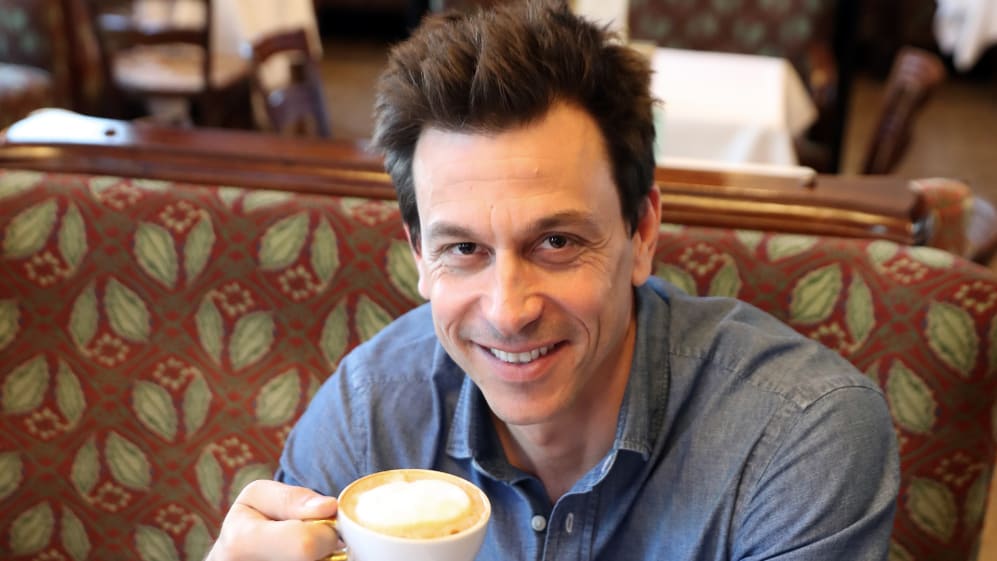 Q: Was there an eye-opening moment when you realised that you will never go past mediocrity as a driver?
TW: Yes, there was. I always knew that I was missing a certain background – my mother was not in a position to finance a kart, not to mention a race car, but I managed to advance by finding sponsors. But then came that moment: I was racing in Formula Ford on the old Osterreichring and going through the old 'Bosch corner' – a fast downhill corner – I was following Alex Wurz. For me, how I drove felt pretty good – but seeing what Alex was able to do with the car, I suddenly knew 'I can't do that'.
Q: On the business side, in many ways you came out of the blue and in a very short period of time became a powerhouse in Formula 1. Does that mean you are smarter than the others? Or are the others mediocre?
TW: Ha, look, they all believe that they are little sharks - but in a global business context what we are doing is running a medium-sized business. I would refer to it as a goldfish bowl that is sold as a shark pond. Coming back to me, I have been in motorsport for many years before coming into F1: I was co-owner of the Mercedes DTM Team in 2006 and co-owner of a rally team that raced in the world championship – so F1 was a bit of a logical step.
Q: Your business background is in finance. Is the financing business harder than motorsport in terms of negotiations and toughness?
TW: For sure. It is a much bigger industry that is much more scientific – and hard-nosed! I say this compared to the business side of F1, not the engineering side.
Q: Where is the tissue of lies thicker?
TW: I only can say something about myself: one of my core values is that I don't deal in lies. This is a line from the Rudyard Kipling poem 'If'. If you lie and it is revealed you lose your whole credibility. Unfortunately this is a bit of an 'old mentality' in Formula 1 – from a world that was not transparent – that you could tell lies and half lies and still could survive. That is over. Somebody who lies nowadays will be caught – and his credibility goes out the window.
Q: When you say that the 'real' business world is harder, what is the beauty of still being involved in investment?
TW: For me everything I am involved in is a symbiosis: on one side is my old love, racing; on the other side is my business interests – and F1 is a sport where the business side is mega important. So the beauty of it all is to bring these two sides together. What is probably harder in F1 is that you are only as good as your last race – so theoretically reporting 20 times a year – whereas stock-listed companies only report four times. That is a challenge. You can jump within two weeks from hero to zero – and back again. You have to keep cool in this game. But if I look, for example, at the workload of (Mercedes-Benz boss) Dieter Zetsche who has to deal with so many more variables and not only the technical side: there is consumer taste, what kind of design will be a money-maker in the next couple of years; what kind of future is the automotive world heading to; how can it be financed – that is so much more complex. Medium-sized business is what we are doing, as I just said before.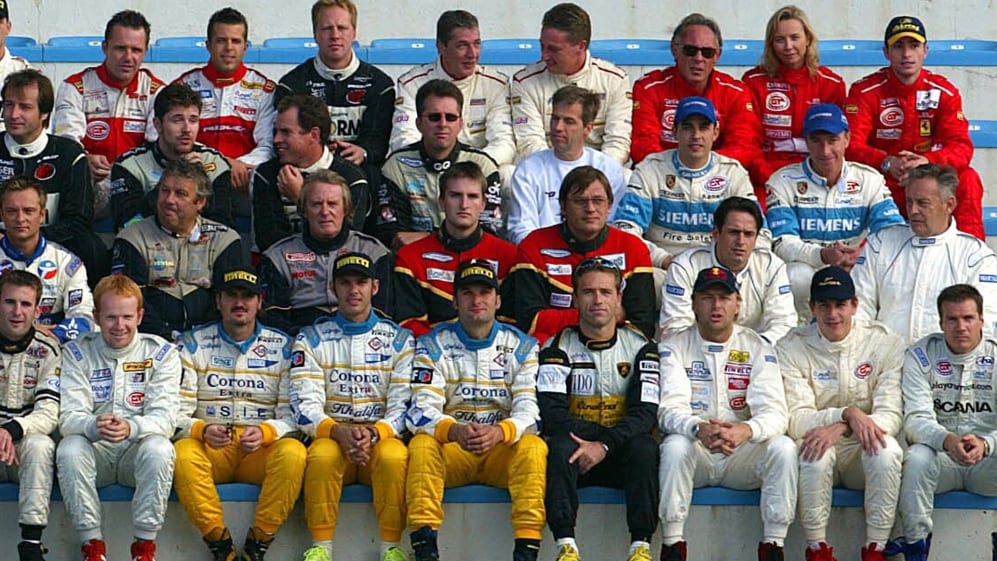 Q: How much luck was involved in your rise?
TW: Luck is important. It means that you meet the right people, that the right doors open – and the timing is right. If somebody says that luck wasn't a factor in his success story, then that is not true. Yes, it was also a factor with me when it comes to F1: to be immediately on the same wavelength with Frank Williams, to win a race with Williams in 2012 with 'mad' Pastor (Maldonado) and to draw interest at Mercedes – that sure was a concatenation of the right moments. And, of course, the important steps that Ross (Brawn) had already initiated in 2012 – and which had a big impact on the success of the past few years.
Q: Is success – and luck – possible to plan in the racing business?
TW: You can think ahead, and have a firm eye on the development of the regulations in the context of where are we good – probably better than the rest – and then concentrate on these areas.
Q: In Austria's 'rich list' you are ahead of your Mercedes colleague Niki (Lauda). Niki says that his financial status is not correct on that list, but yours is. Is he right?
TW: Ha, these kind of rankings are always tricky. I would always prefer to read them rather than being listed myself. Reading it is fun – being listed is not!
Q: On the many travels you do in Niki's plane, do you talk about money, about wealth? Niki is famous in Austria for his saying 'I have nothing to give away…'
TW: *Niki and I have built up a mutual trust in the last few years and that comes from the fact that we both are co-owners of MGP (Mercedes Grand Prix), so we have mutual interests. But that developed further and now we are not only talking business but ideas and even family – if we are treated good or bad at home! (Laughs) *
Q: Who is the better gambler of the two of you?
TW: I am the absolute opposite of a gambler. Yes, there are people who succeed with a bold gamble, but this is the exception because it is not sustainable. I always only got involved in things where I know that I could live with the worst-case scenario - that the worst-case scenario is still a situation that gives me enough room to breathe. I don't go to casinos, I don't bet. Oh, sometimes I have a bet running with Niki for ten Euros – and when losing that I can definitely live with the worst-case scenario! (Laughs)
Q: But isn't your commercial cautiousness the complete opposite of your time as a racing driver?
TW: Ha, yes, that was all about trying to get control over something that is almost uncontrollable. That is the thrill. It's riding the cannon ball against physics - or stretching the limits of physics! (Laughs) And that is indeed contrary to my commercial cautiousness.
Q: Money: what does it mean to you? Are you a kind of Scrooge for whom nothing is more satisfying than diving into a pool of money?
TW: Money makes life easier, but in the end it's only some sort of benchmark for success. If I have to compare it to something I would say it is like a lap time: a parameter for success in racing. And the idea of 'diving' into money is completely strange to me. We all have to go one day and I want to say that I have made the most of my abilities and chances – and I enjoyed it.
Q: What about power? Any fondness for that?
TW: Power doesn't mean anything for me. I want the team to be successful and to live up to the expectations that Mercedes has – and if influence can help, fine, but power per se has no meaning for me.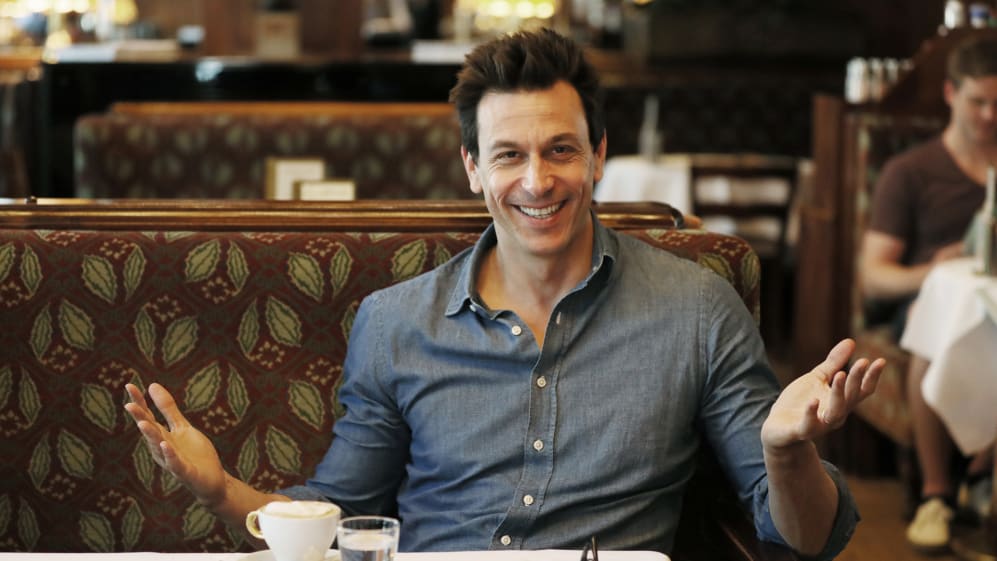 Q: Maybe that's because you are aware that power is a pretty temporary thing? If from your 20 results a season 18 are inadequate then the position of power is probably pretty short-lived…
TW: Yes, because power is always connected to a certain position. If one day somebody else runs the team or is co-owner and I return to my 'normal' world, then the power is over. That goes for managers as well as politicians. You just have to be aware of that.
Q: So you could also live with having to park your car on the second row?
TW: I haven't even got any issue in taking the bus! Of course a ride in a Mercedes car is much more comfortable.
Q: When was the last time you took a bus?
TW: Last weekend – from Lech to Zug. My wife, my son and me – because taking the bus is simply the best connection. You always take what makes the most sense.
Q: Before you married Susie you were portrayed as a 'model man' in the Austrian media. What made you abandon this previous pattern?
TW: I was married for ten years, then we separated and guess what? I was on the market again. And I told myself, 'Better pretty than not pretty!' The very simple equation of a single man.
Q: Now you are the father of three children. How do you manage that?
TW: I am in the very lucky situation that we are a true 'patchwork family'. Susie is the centre of pulling that all together – and my former wife Stephanie. Both put the wellbeing of the kids above their own. I've been together with Susie now for eight years and my kids have always been a very important part of that relationship. And Stephanie, the mum of my kids, handled it in the same way. Now we spend Christmas and holidays together. And as tough as a divorce is, we all grew.
Q: What is easier: to educate your children or your drivers?
TW: Definitely my kids! They are not so stuck in their behaviour pattern! (Laughs)
Q: Is Formula 1 your final goal?
TW: What I am doing right now gives me huge satisfaction but one day, maybe, another door opens. Yes, I have some considerations – but nothing fit for telling.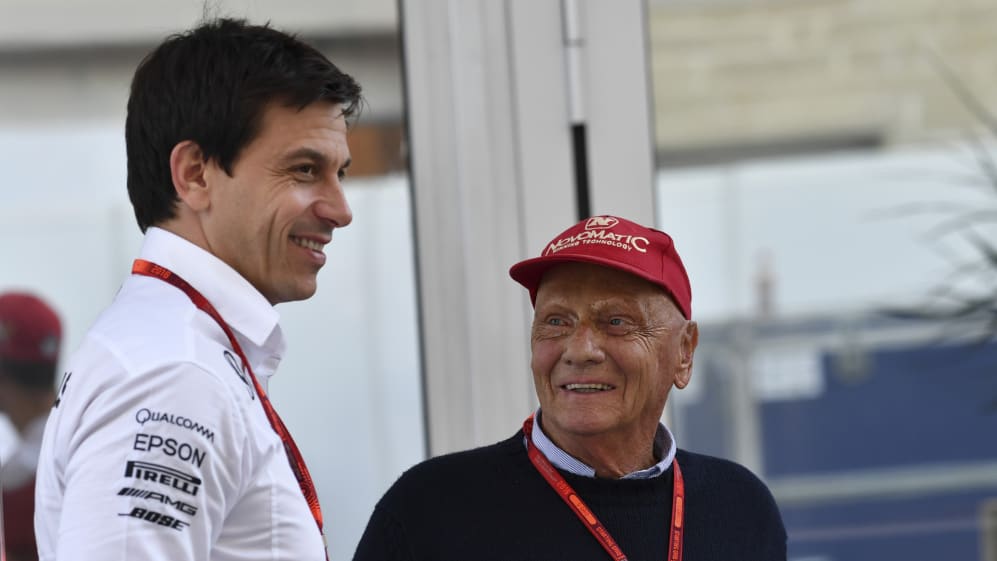 Q: Now some quick-fire questions. What would be the perfect place to negotiate a driver contract?
TW: I have sat in this Kaffeehaus with drivers – and fathers of drivers – but I would prefer my office for real negotiations. You don't want to be watched.
Q: Perfect place for a first date?
TW: The place where I had my first date with Susie – and that shows that it is not about the place, only about the person. It was the Achat Hotel in Hockenheim.
Q: Perfect place for dinner with Helmut Marko?
TW: *I sometimes have the pleasure to fly with him to or from a race in Niki's plane. *
Q: For dinner with Niki?
TW: Niki and I can draw back into our own little world any given Friday or Saturday at a race weekend, where we can talk about business. This is a very important part of our procedure: that it's mostly only the two of us in the plane – and whenever possible every evening – and try to keep out the hustle and bustle and concentrate on our common interests.
Q: Best place for talking budget with Dr Zetsche?
TW: *His office. His office has a good vibe – for visitors too. *
Q: Best place for a championship winner's party?
TW: We are not really party people. And I am probably too much of a worrier if the following year will be as good. Like last year. Sunday evening after the Abu Dhabi race my head was already in 2017. Maybe this is my weak spot: looking back is nice if you have reached your goals, but looking forward is more important. My satisfaction is always very short lived – always much shorter than the pain from failure. Maybe this kind of approach doesn't make my days too happy.